Strongly condemn attack on a temple in Rahimyar Khan: Dr Hussain Mohi-ud-Din Qadri
Attack on temple against the teachings of Islam & laws of the land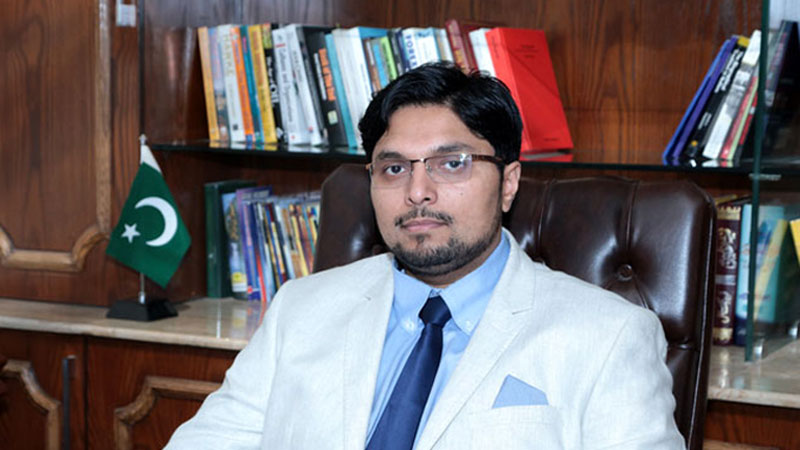 Dr Hussain Mohi-ud-Din Qadri, President of Minhaj-ul-Quran International, has said that vandalisation of the temple in Rahimyar Khan is deplorable. He said that the attack on the religious place violates the Islamic teachings and the laws of the land. He asked the government to apprehend all those involved in the attack on the temple and ensure their conviction and exemplary punishment. He said such attacks bring a bad name to Pakistan and Islam.
In a statement issued here from the central secretariat, Dr Hussain Mohi-ud-Din Qadri said that it is the responsibility of the government to provide fool-proof security to the worship places of the minority communities, adding that no laxity should be shown in this regard. He said that the followers of the Holy Prophet (pbuh), who allowed non-Muslims to pray in a mosque, cannot desecrate the religious places of other faiths. He said that the Islamic teachings and the Constitution of Pakistan are clear with regards to the sanctity of the worship places of all religions.
President MQI said that all non-Muslim minorities have been granted equal rights and privileges in Pakistan's Constitution like their Muslim counterparts. He said that minority communities have always taken full part in the development of the motherland. 'We greatly appreciate their political, social and economic role for the country. Some mischievous elements cannot and should not be allowed to harm the national solidarity,' he added.
Dr Hussain Mohi-ud-Din Qadri said that MQI has been working for the promotion of interfaith harmony, peace and tolerance in society for the last four decades. He said that we are endeavoring to promote Islamic teachings based on respect for humanity under the leadership of Shaykh-ul-Islam Dr Muhammad Tahir-ul-Qadri. He said that MQI has set up an Interfaith Relations department to institutionalise the interfaith engagement. He said that we expect that the state of Pakistan will deal with all such elements that spread religious and sectarian strife and hatred with iron hand.
"The state is duty-bound to come down hard on such people who bring a bad name to Islam and Pakistan. Nothing short of it will repair the damage done to the country's image as a result of this deplorable incident in Rahimyar Khan," he concluded.