Innovation in curriculum & teaching methodology is need of the hour: Dr Tahir-ul-Qadri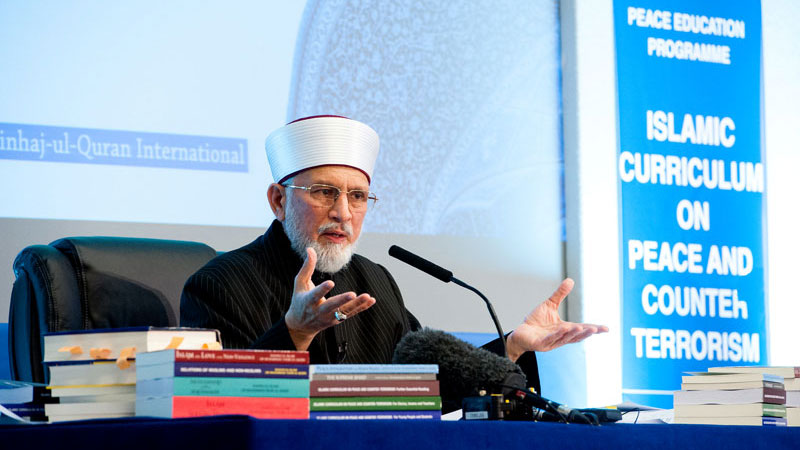 Shaykh-ul-Islam Dr Muhammad Tahir-ul-Qadri has congratulated the administration of Nizam-ul-Madaris Pakistan on launching the online teacher training program. He said that innovation will have to be introduced in the curriculum and the teaching method in line with the contemporary requirements. He said if the process of reforms had continued in the syllabi taught at the religious seminaries, no criticism could have been made from any side. He said that knowledge lovers remain students all their life. He said that various educational challenges can be overcome through the conduct of the refresher courses for the teachers.
Dr Tahir-ul-Qadri made these remarks while talking to Mufti Imdadullah Qadri, president of Nizam-ul-Madaris Pakistan, Mir Asif Akbar, Nazim-e-Aala of Nizam-ul-Madaris and Ain-ul-Haq Baghdadi, Nazim Examination through an audio link. He said in his conversation that there are specific demands of instruction, and training in every age, and those institutions that do not fulfill them are left far behind.
Dr Qadri emphasized that the instruction of the religious sciences needs to be performed scientifically so that some kind of harmony could be created between Madaris and modern sciences. He reminded that the educational institutions remained the center of research and knowledge creation during the era of the Islamic governments. He said that discrimination between the modern and religious sciences not only led to the erosion in the quality of education but also the moral degradation of society. He said that we can break the intellectual logjam only by reviving the dignity of educational institutions.