Allama Mir Asif Akbar calls on Governor Punjab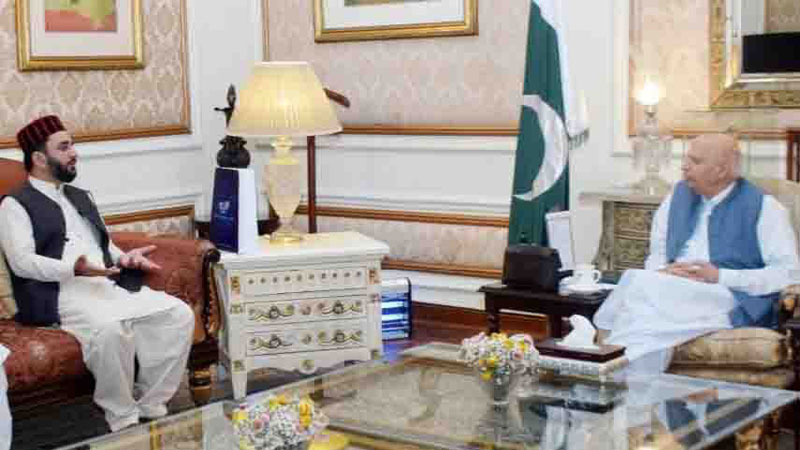 Central Nazim of Minhaj-ul-Quran Ulama Council Allama Mir Asif Akbar called on Chaudhry Muhammad Sarwar, Governor of Punjab, in Governor House and appreciated the government for making excellent security arrangements in the holy month of Muharram and maintaining an environment of interfaith harmony and peace. He also lauded the government's decision to make the reading of the Holy Quran compulsory along with the translation at the primary and middle levels. He offered the government MQI's support and teaching assistance for the promotion of the Arabic language.
Speaking on the occasion, Governor Punjab said that the Holy Quran is the straight path and we must follow the Divine Book to seek guidance. He said that the government holds the services and contributions of Shaykh-ul-Islam in great esteem. He said that Dr Qadri is serving humanity and Islam throughout the world, adding that he is particularly focusing on the character-building of the youth, which is praiseworthy because youth is the future of the nation.