Promotion of education & research a national mission: Governor Punjab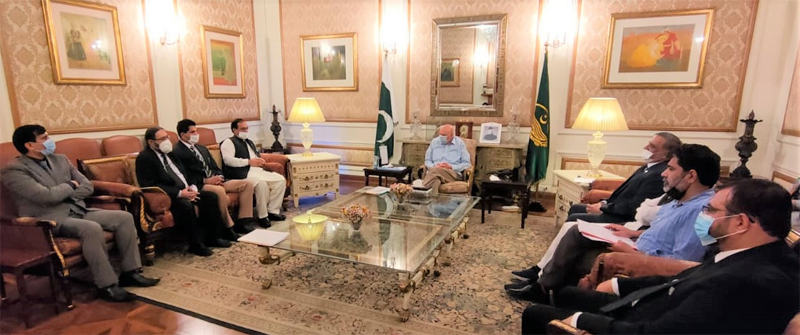 Governor Punjab Chaudhry Muhammad Sarwar has said that the promotion of education and research is a national mission. He said that Pakistan's future is linked with higher education and top-quality research, adding that the government is taking every possible step for the promotion of education in the country. He said that the institutions working under the umbrella of MQI are imparting training in addition to education. He said that he is a great fan of Shaykh-ul-Islam Dr Muhammad Tahir-ul-Qadri for his contributions and services in the field of knowledge and to eliminate extremism. He said that higher education occupies a central place in the modern sciences to brush up the talent of our youth.
Governor Punjab expressed these views while talking to a delegation of Minhaj University Lahore that called on him under the leadership of Vice-Chancellor Dr Sajid Mahmood Shahzad. The delegation consisted of GM Malik, Jawwad Hamid, Anwar Akhtar Advocate, Shahzad Rasool, Naeem-ud-Din Chaudhry Advocate, Abdul Hafiz Chaudhry, Haji Muhammad Ishaq, Iqbal Murtaz, a and Shabbir Ahmad.
Dr Sajid Mahmid Shahzad said on the occasion that the institutions of higher learning can play a pivotal role in the restoration of the image of Pakistan in the field of sports. He said that our lost glory in the arena of sports can be regained by building sports grounds of the international standard to prepare world-class players. He said that the conduct of games is necessary for the establishment of a healthy society. He said that MUL is also providing sports facilities to the students in addition to education.