Ideal societies are established with blessings of spirituality: Shaykh-ul-Islam Dr Muhammad Tahir-ul-Qadri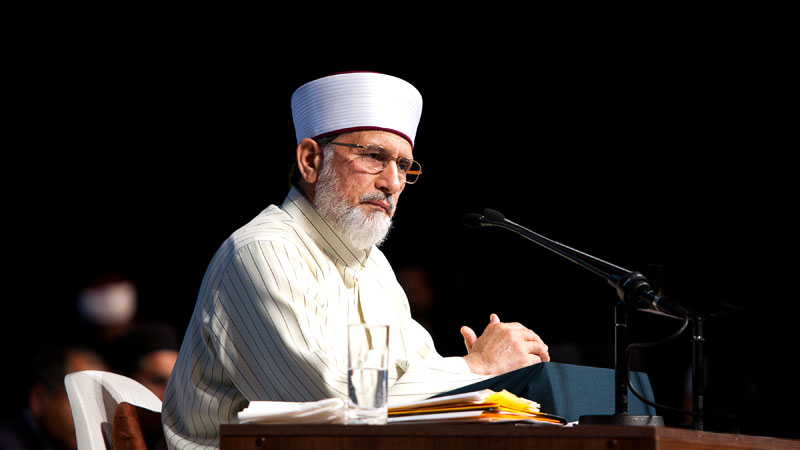 Minhaj-ul-Quran International (MQI) founding-leader Shaykh-ul-Islam Dr Muhammad Tahir-ul-Qadri has said that the faith cannot be protected simply through rhetoric, speeches and performance of mere rites. He said that it is important to have sincerity of intention and the purification of heart for this purpose.
Shaykh-ul-Islam made these remarks while talking to the workers in connection with the Fahm-e-Deen project. He said that it was because of these attributes that Sufis were the center of the attention of the people. He said that we have forgotten the essence of real spirituality, stating that the soul of religion lies in spirituality. He said that those who reject spirituality out of hand have based their extreme opinions on the basis of observation of the rites instead of reading the books on the subject.
Shaykh-ul-Islam said that the Holy Quran has described the followers and practitioners of spirituality as the pious people whom Allah loves and these are the blessed people of their Lord. He said that spirituality is the source through which we achieve the essence of the concept of monotheism and the love of the Holy Prophet Muhammad (pbuh).
MQI leader emphasized that we will have to direct our hearts to the obedience of Allah Almighty for guidance. He said that verse number 22 of sura Luqman says: "And whoever bows his face in obedience to Allah, and is also a man of spiritual excellence (in action and state of mind), has firmly grasped a strong handhold. And the end of all deeds returns to Allah alone."
Dr Qadri said that doing good and forbidding evil is obligatory on every believer. He said that religious preaching and education help remove the stain and impurity from the hearts and peaceful and ideal societies come into being.
Fahm e Din Program (فہم دین پروگرام) | Short Videos