Preparation for International Mawlid-un-Nabi (pbuh) Conference underway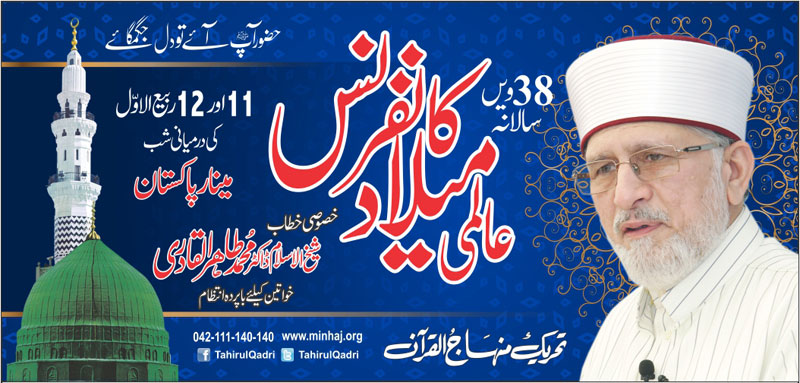 The MQI leaders visited the Minar-e-Pakistan grounds to inspect the arrangements for the 38th International Mawlid-un-Nabi (pbuh) Conference. Secretary Milad Committee Jawwad Hamid, while speaking on the occasion said that, said that compliance with the security and Covid-related SoPs is our priority. He said that we are thankful to the district Lahore administration and the Minar-e-Pakistan management for extending their cooperation to us. He said that Minar-e-Pakistan is historic sit and protecting its installations is our national responsibility.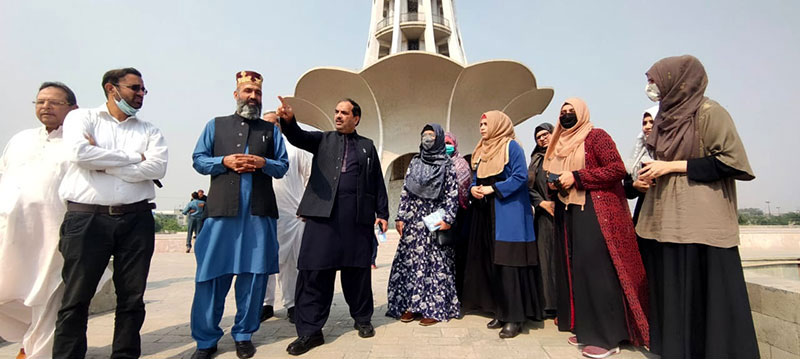 Those who visited the Minar-e-Pakistan included president MQI Lahore chapter Rana Nafees Hussain Qadri, central General Secretary MWL Sidra Karamat, Nazim Minhaj Ulama Council Allama Mir Asif Akbar, Fahneeqa Nadim, Shahzad Rasool and others. Central Secretary Information Noorullah Siddiqui was also part of the inspect delegation.
The MQI leaders inspected the main stage, entry points, security and parking spaces and reviewed arrangements. The International Mawlid-un-Nabi (pbuh) Conference will be held at the Minar-e-Pakistan during the intervening night of the 11th and 12th Rabi-ul-Awwal. The venue will be tastefully decorated to reflect the festivity on the occasion of the Holy Prophet's (pbuh) birthday.
Shaykh-ul-Islam Dr Muhammad Tahir-ul-Qadri will deliver a special address to the hundreds of thousands of participants of the Conference. Separate enclosures for the male and female participants are being set up. All the participants have been asked to wear mask without which entry into the grounds will not be allowed.