Minhaj University Lahore pays tributes to national cricketer Abdul Qadir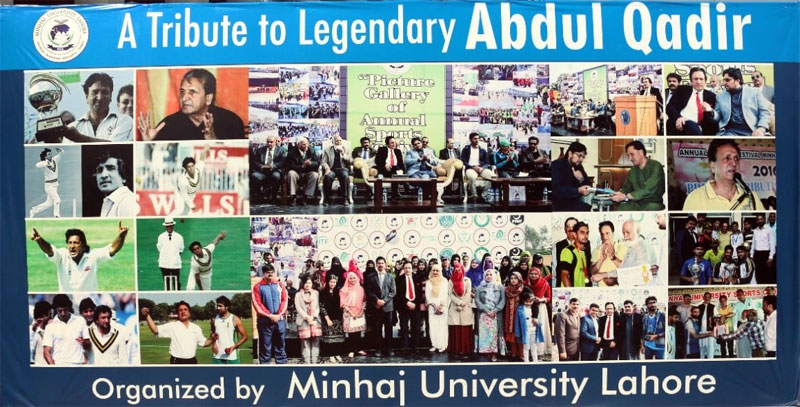 A special ceremony was held in the memory of former great leg spinner and national cricket hero, late Abdul Qadir, under the banner of Minhaj University Lahore. Internationally known cricketers and colleagues of Abdul Qadir paid rich tributes to him. Salman Qadir, son of Abdul Qadir and his daughter, granddaughter and the members of his family attended the ceremony.
The specially recorded messages of international cricketers Michael Holding, Richie Richardson, Loggi, David Boon, Azharuddin, Wasim Akram, Sarfraz Khan, Mohsin Hassan Khan, Javed Miandad, Kapil Dev, Roshan Mahnama, Danny Morrison, Madan Lal, Azhar Zaidi, Mike Haysman, Aleem Dar, Richard Langworth, former PCB Chairman Khalid Mahmood, Shaharyar Nafees, Salman Butt, and Sana Mir were played in the ceremony. In their messages, they paid tributes to their former companion and shared their memories of playing with him.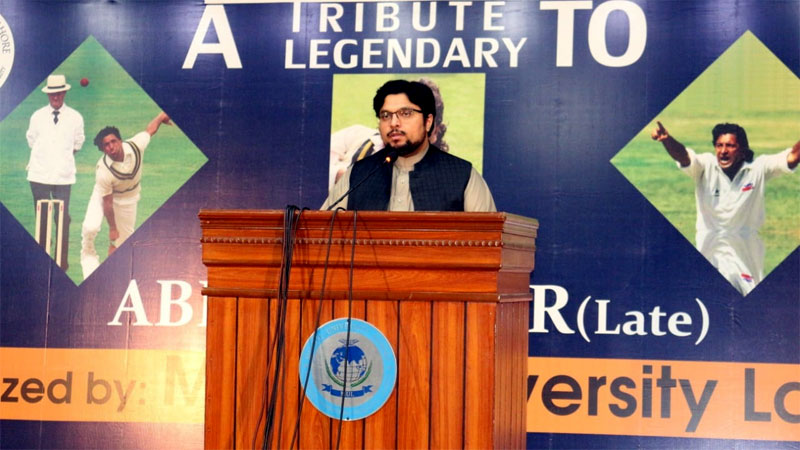 While speaking on the occasion, Dr Hussain Mohi-ud-Din Qadri, Deputy Chairman, Board of Governors, MUL, said that late Abdul Qadir has special attachment with MQI and Minhaj University Lahore. He said that the legendary leg spinner would come to the sports events every year as a guest of honour. He said that it is difficult to establish this opinion whether he was a great human being or a cricketer. He said that he was known as a truthful person who would express his opinions truthfully and boldly without the care for consequences. He welcomed Salman Qadir and Fatima, the son and daughter of late Abdul Qadir and presented them souvenirs.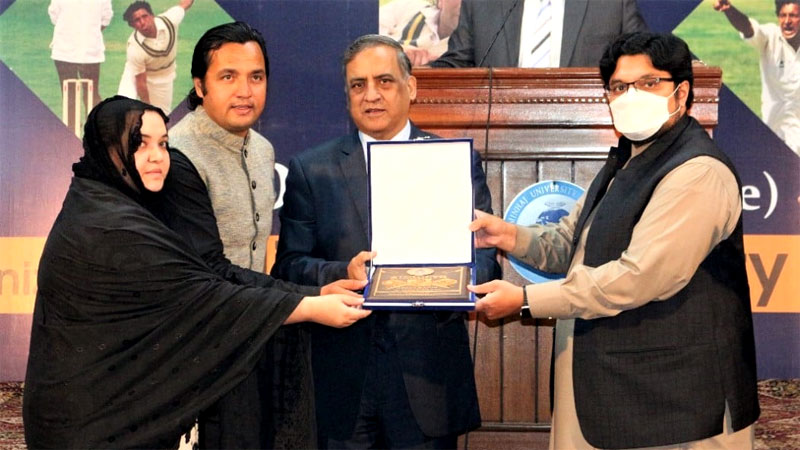 Dr Sajid Mahmood Shahzad, vice-chancellor of Minhaj University Lahore presented the vote of thanks. He mentioned the services of Abdul Qadir for Pakistan cricket and thanked the guests for making time to remember the legendary cricketer who defined an era with his sheer talent and spin wizardry.
Azhar Zaidi, Mushtaq Ahmad, Aamir Sohail, Amir Nazir, Salman Butt, Salman Qadir, Muhammad Ameen and Manzoor Junior addressed the memorial ceremony.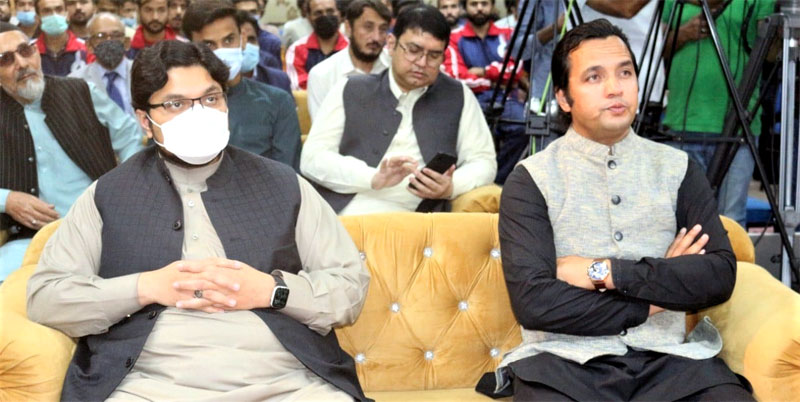 Salman Qadir thanked the Minhaj University Lahore for arranging the ceremony to remember his late father. He said that his father hoped that upon coming into power, Imran Khan would pay his attention to the upgradation of sports and improvement in the conditions of national heroes. He said that many people made lofty promises but did not walk the talk. He said that no heavens would fall if one T20 or One Day International is held in the name of Abdul Qadir as a tribute.
Salman Qadir said that his father was a patriotic and honest man who faced many hardships in his cricketing days. He said that his father believed in the principle of merit and never put in a word for his own son. He said that the nations that do not respect their heroes suffer from their paucity as God stops sending such people to them. He said heroes are blessed people of Allah.
The speakers appealed to the government to name a road or a public place after that of Abdul Qadir to acknowledge his services for the country. Dr Hussain Mohi-ud-Din Qadri made a Dua for the departed souls of Dr Abdul Qadeer Khan and Abdul Qadir and peace and prosperity of the country at the end of the ceremony.