Milad feast: Dr Hassan Mohi-ud-Din Qadri distributes food among participants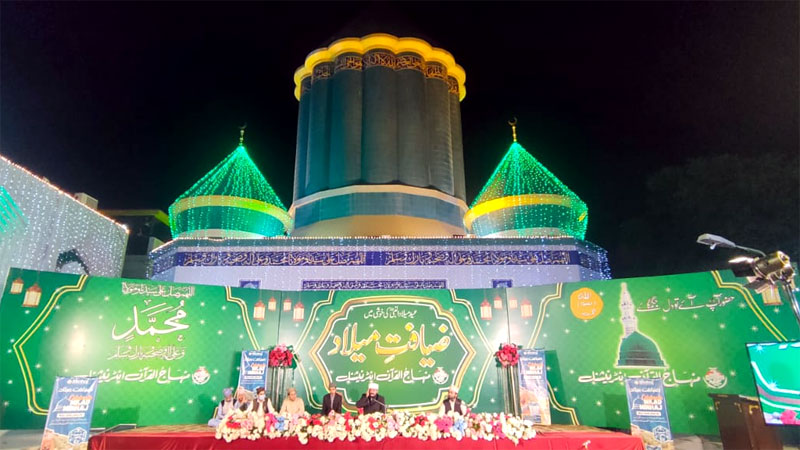 Milad feasts, an annual feature of MQI's programs for the holy month of Rabi-ul-Awwal, continue to take place at the central secretariat. Chairman Supreme Council Dr Hassan Mohi-ud-Din Qadri attended one such feast as a special guest. Naat khawan had the honour to recite Naat in the honour of our beloved Prophet (pbuh).

Syed Amjad Ali Shah, Director Minhaj Welfare Foundation, welcomed all the participants to the feast and congratulated them for the month of Rabi-ul-Awwal. In his remarks, he said that serving humanity is the practice of the Holy Prophet (pbuh). Talking about the work of Minhaj Welfare Foundation, he said that the Foundation remains at the forefronts of efforts to help the suffering humanity without any discrimination. He said that we are delivering food to the deserving, providing scholarships to the bright students from the poor families, and rendering facilities for the upbringing and education of the orphan children.
Chairman Supreme Council Dr Hassan Mohi-ud-Din Qadri distributed the food among the participants. Speaking to the people on this occasion, he said that celebrating the birth anniversary of the Holy Prophet (pbuh) is part of our faith. He said we should make special endeavors to ear the spiritual rewards in this special month. He congratulated all the forums and departments for arranging Milad feasts and ceremonies, stating that celebration of this month is a great blessing. He asked the participants to participate the International Mawlid-un-Nabi (pbuh) Conference on the night of October 18.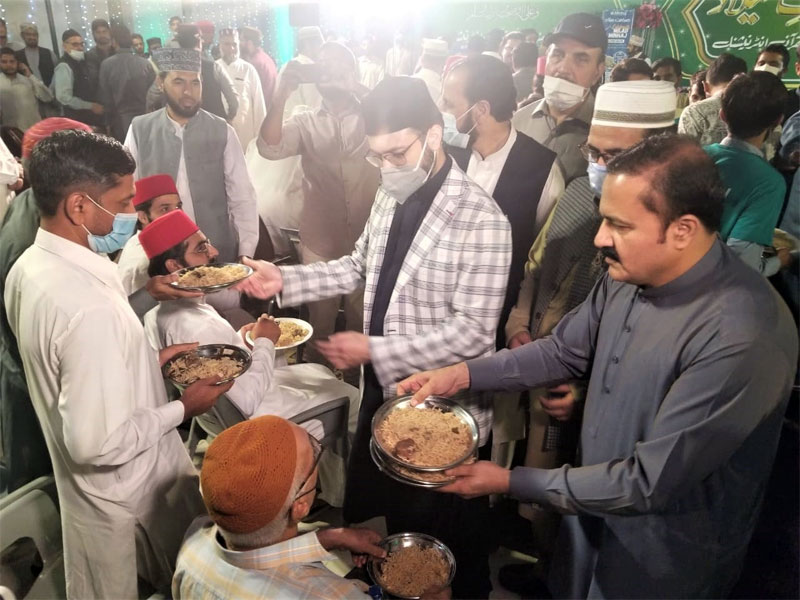 Those present on the occasion included Haji Muhammad Aslam, Nawaz Rana, Muddassir Hussain, Bilal Sharif, Shiekh Ali Raza, Muhammad Shafique Qadri, GM Malik, Raja Zahid Mahmood, Jawad Hamid, Allama Ghulam Murtaza Alvi, Syed Mosharraf Shah, Ishtiaq Hanif Mughal, Haji Manzoor Hussain, Qari Riasat, Sidra Karamat, Umm-e-Habiba Ismail, Noreen Alvi and others.