Dr Hussain Mohi-ud-Din Qadri speaks at GC University Faisalabad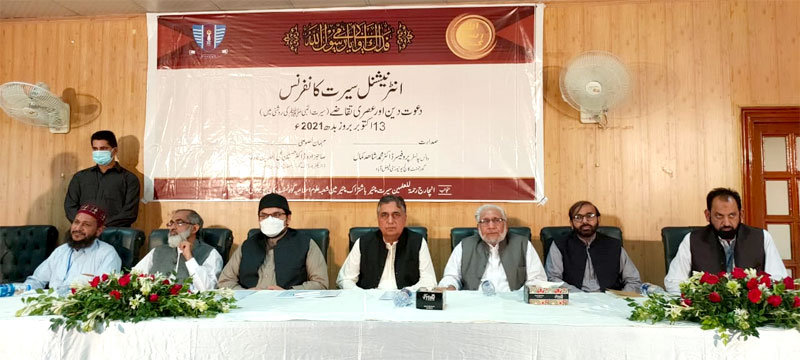 Dr Hussain Mohi-ud-Din Qadri, Deputy Chairman, BoG, MUL, addressed a gathering in GC University Faisalabad on the subject of religious preaching and its contemporary demands in the light of Seerat-un-Nabi (pbuh). He said that whichever profession and department of life we may need guidance for, we can get it from the blessed life of the Holy Prophet (pbuh). He said that his life (pbuh) is the best model for us to follow for success not only in this world but also in the hereafter. He asked the youth and students to make the life of the beloved Prophet (pbuh) of Allah their ideal.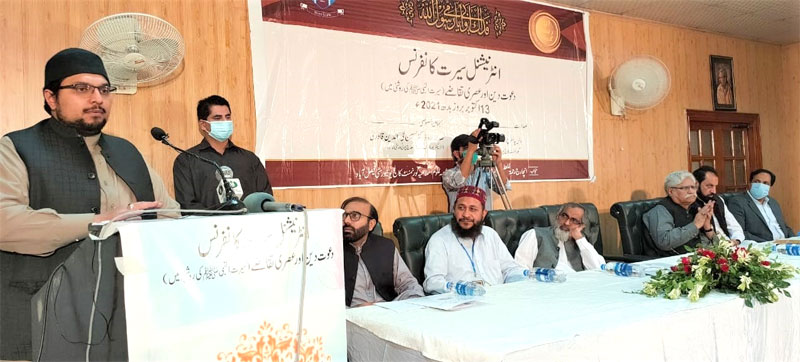 Dr Hussain Qadri said that one prominent aspect of the pious life of the Holy Prophet (pbuh) is service of humanity. He said that the Prophet of Islam (pbuh) was prophet of mercy for the whole mankind and all creations. He said that obeying the Holy Prophet (pbuh) means acting upon his directions, teachings and way of life. He said that the Holy Prophet (pbuh) ordained his followers to spread peace, love and brotherhood, stating that we need to promote these teachings of our Prophet (pbuh) through our conduct.
Provincial minister Chaudhry Zaheer-ud-Din, VC GC University Faisalabad Prof Dr Shahid Kamal, Prof Dr Abu Sufyan Islahi (Aligarh University, India), Prof Dr Ghulam Shams-ur-Rahman, Dr Sher Ali, Dr Muhammad Nadeem Sohail, Al-Haj Sheikh Muhammad Arshad, Muhammad Afzal Saeed, Prof Dr Humayun Shams, Muhammad Usman Siddiqui, faculty members and a large number of students attended the Conference.