Former PM Raja Pervez Ashraf visits central secretariat of MQI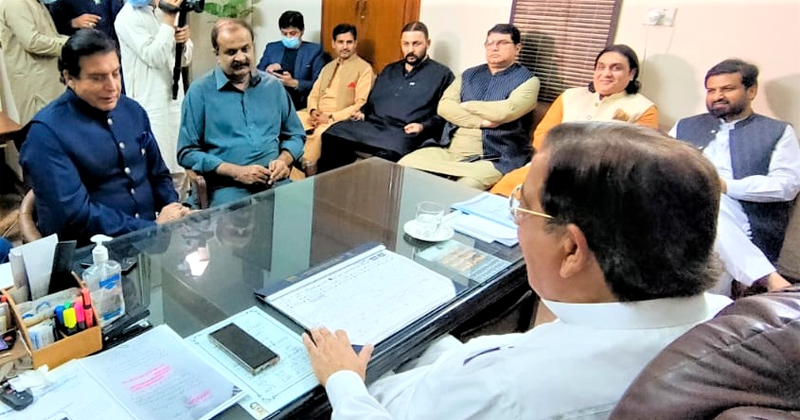 Former Prime Minister of Pakistan and senior PPP leader Raja Pervez Ashraf held a meeting with MQI Secretary General Khurram Nawaz Gandapur along with PPP Parliamentary leader Syed Hassan Murtaza and Barrister Amir Hassan. Upon arrival at the central secretariat, Secretary Information Noorullah Siddiqui and central vice president Raja Zahid Mahmood warmly received the former premier and other guests.
Khurram Nawaz Gandapur briefed the honorable guests about the reforms introduced by Shaykh-ul-Islam Dr Muhammad Tahir-ul-Qadri in the religious curriculum. He said that a new improved and revised curriculum has been introduced after the incorporation of reforms to make it harmonious with the demands of contemporary times. He informed that the syllabi taught at religious seminaries is 274 years old and the last time it was revised was during the rulership of Bahadur Shah Zafar, the Second.
While speaking on the occasion, Raja Pervez Ashraf said that religious seminaries are the centers of service of Islam and including them in the national educational mainstream is our collective responsibility. He said that the government of Pakistan should continue to consult with the scholars to revise the syllabi taught at religious seminaries.
Raja Pervez Ashraf paid rich tributes to Shaykh-ul-Islam Dr Muhammad Tahir-ul-Qadri for his services to Islam and offering critical guidance to the youth around the world. He said that Shaheed Mohtarma Benazir Bhutto was a life-member of MQI and she was greatly impressed by the moderate Islamic thought and vision of Shaykh-ul-Islam Dr Muhammad Tahir-ul-Qadri.
The leaders also exchanged views on the prevailing political situation in the country. The copies of the audiobooks were given to Raja Pervez Ashraf to be handed over to PPP Co-Chairman Asif Ali Zardari and Chairman Bilawal-Bhutto Zardari.
Jame' Shaykh-ul-Islam (Shaykh-ul-Islam Mosque)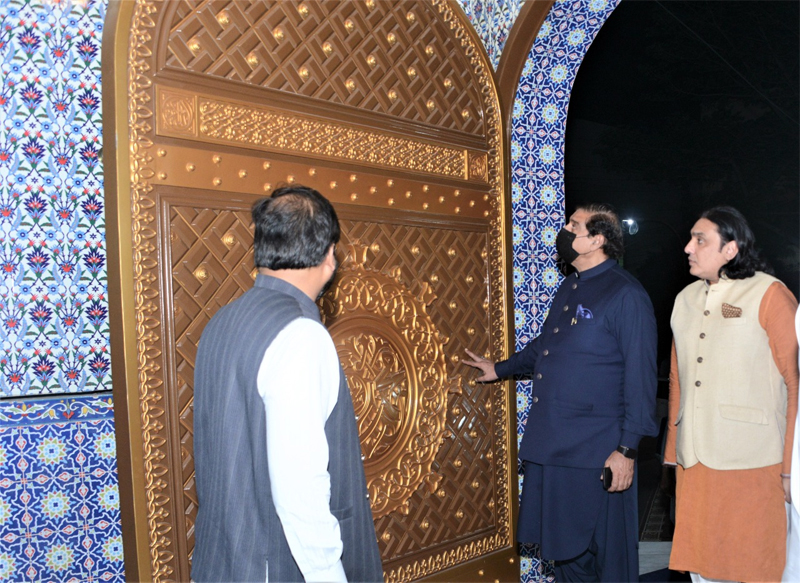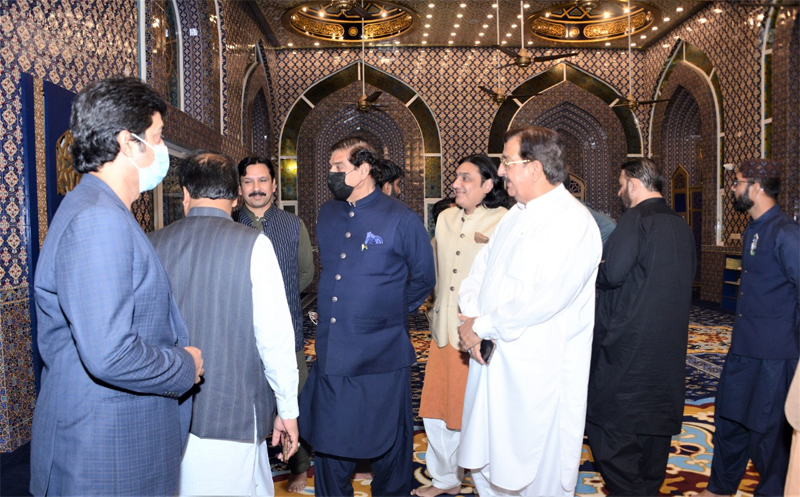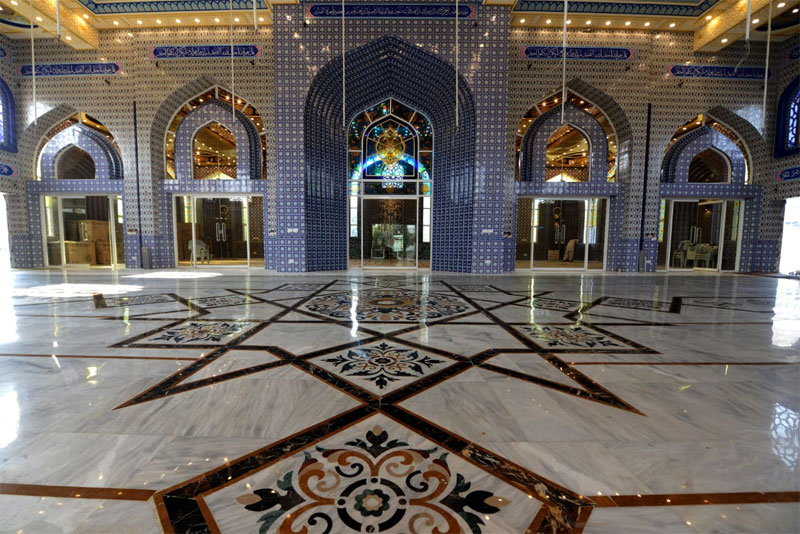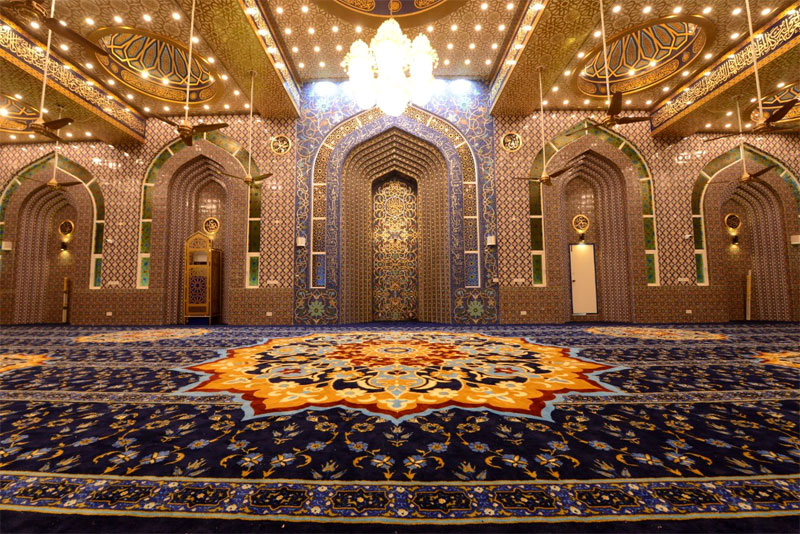 Gosha-e-Durood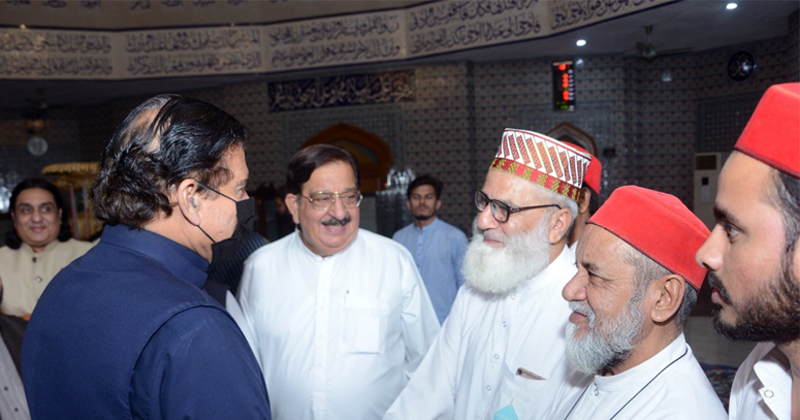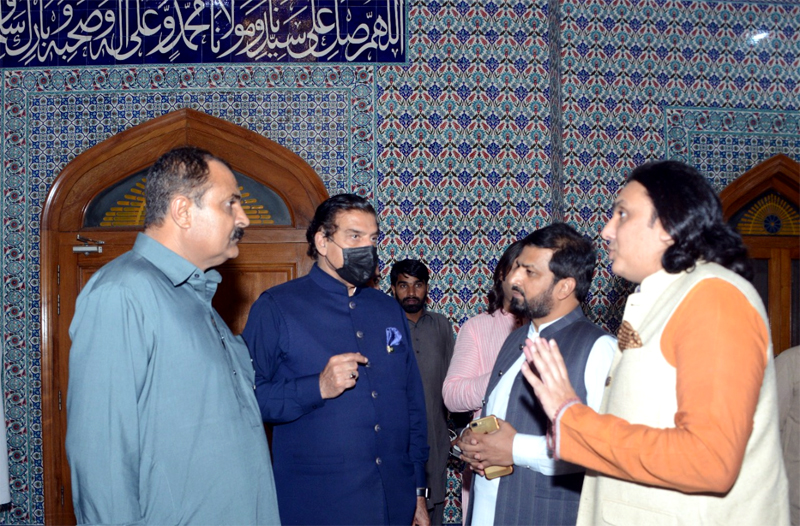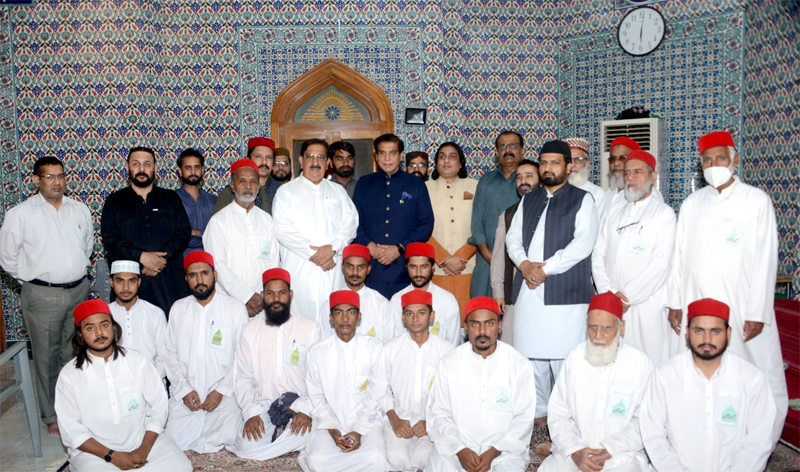 Farid-e-Millat Research Institute (FMRi)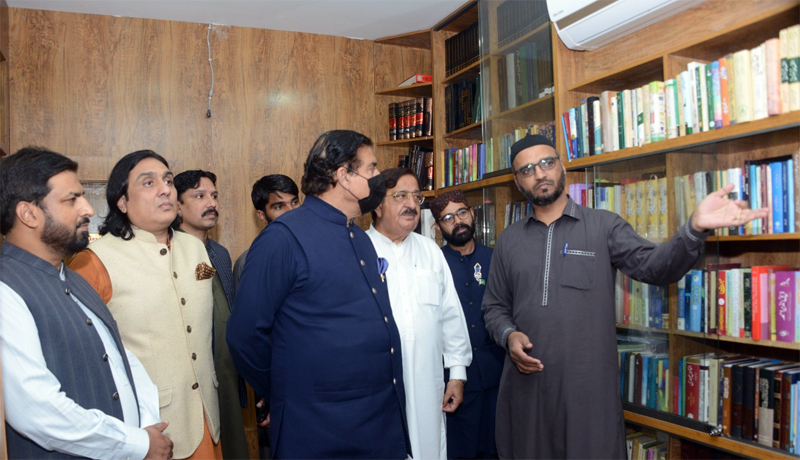 Yadgar-e-Shuhada Model Town