Former President Asif Zardari telephones Shaykh-ul-Islam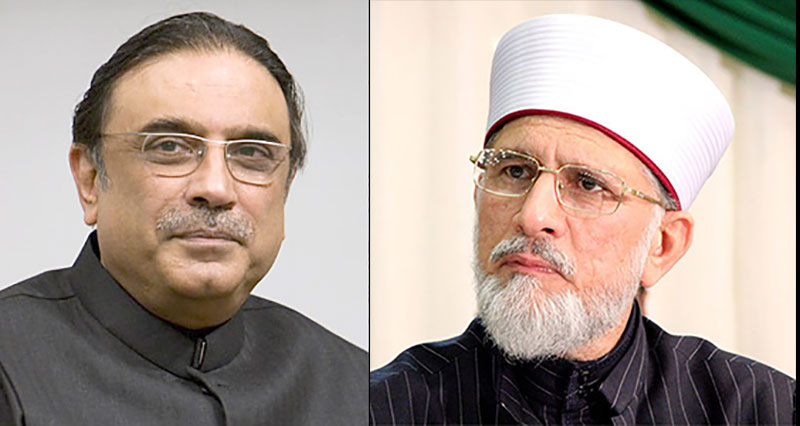 Former President and co-chariman PPP Asif Ali Zardari had a telephonic conversation with Shaykh-ul-Islam Dr Muhammad Tahir-ul-Qadri in which he inquired after latter's health and well-being. He also congratulated Shaykh-ul-Islam on the launch of the first audio version of the book "Huzoor Nabi Akram ﷺ ka Paikar e Jamal".
Former Prime Minister Raja Pervez Ashraf also telephoned Shaykh-ul-Islam to ask him about his health.
According to Noorullah Siddiqui, central Secretary Information, Shaykh-ul-Islam Dr Muhammad Tahir-ul-Qadri was not feeling well for quite some time but he is getting better now.
The Spokesperson stated that the former President of Pakistan had visited the central secretariat of MQI some time ago and expressed the desire to listen to the audiobooks. It is in this context that he expressed his happiness on the completion of the audiobook of Shaykh-ul-Islam's literary masterpiece and also congratulated him.