Directorate of Training holds a two-day workshop for office-bearers
The MQI's Directorate of Training hosted a two-day training workshop at the central secretariat. Chairman Supreme Council Dr Hassan Mohi-ud-Din Qadri was the guest of honour on the occasion. The proceedings of the conference got underway with the recitation from the Holy Quran followed by Na't.
Speaking on the occasion, Dr Hassan Mohi-ud-Din Qadri said that the modern means of communication can play a key role in spreading the Islamic teachings and the thought of MQI. He said that we should employ the ICTs and spread the Islamic message of peace, mercy and love to the people.
Chairman Supreme Council formally inaugurated the mobile application of Gosha-e-Durood by downloading it. Please click on get.gosha-e-durood.com to download the application.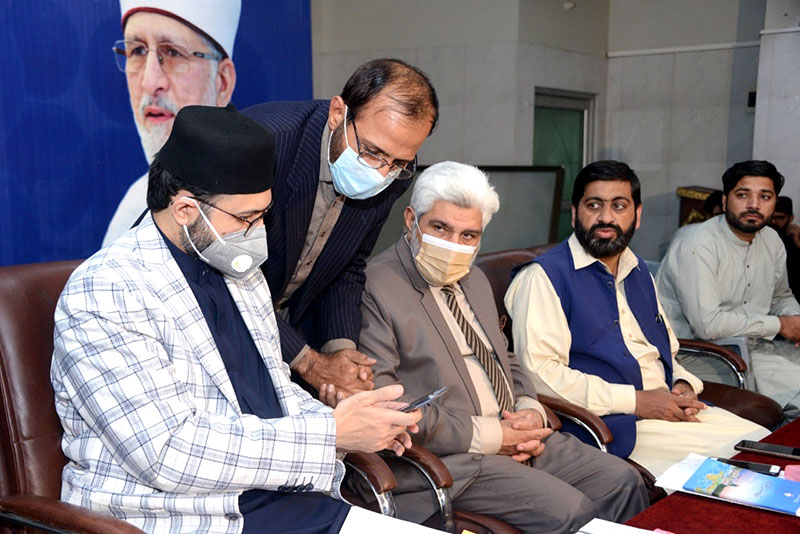 Dr Muhammad Rafique Najam, naib Nazim-e-Ala Coordination, shared guidelines with the participants regarding effective fieldwork. File containing instructions and set of actions to work professionally and positively prepared by the Directorate of Training was handed over to the participants.
Allama Minhaj-ud-Din Qadri delivered his speech on the topic of the attributes of leadership. He said the prime objective of a leadership is to provide guidance and resolve the problems of the people. He said honest, capable and aware leadership does not only remain active in the solution to the problems but also plays a vital role in the promotion of peace and prosperity of societies.
Prof Muhammad Saleem Chaudhry, naib Nazim-e-Aala, emphasized the need for setting up councils at the level of district and stated that when the work is distributed, it leads to effective results.
Engineer Muhammad Rafique Najam, and Director Training Allama Ghulam Murtaza Alvi presented the reports of the former training sessions and workshops to Dr Hassan Mohi-ud-Din Qadri.
Chairman MQI Supreme Council congratulated all the office-holders of the Directorate on the successful conduct of the training workshop. The office-bearers of all forums of Northern Punjab, Islamabad and Kashmir zone attended the training workshop.