State should value & prize youth with creative potential: Shaykh-ul-Islam Dr Muhammad Tahir-ul-Qadri
Congratulates Minhaj-ul-Quran Youth League on holding National Youth Awards ceremony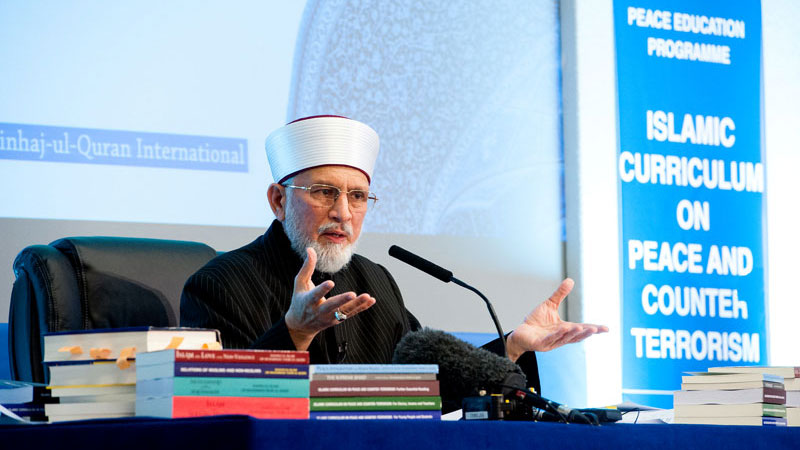 MQI founding leader Shaykh-ul-Islam Dr Muhammad Tahir-ul-Qadri has said that educated youth is a valuable asset and bright future of the country. He said that Pakistan is blessed with talented and creative youths who have made their mark in the world and brought laurels to the motherland through innovation, entrepreneurship and a spirit of enterprise. He said that it is important to accord importance to such youth and recognize them for their potential and talent at the national level.
Dr Tahir-ul-Qadri made these remarks while talking to Mazhar Mahmood Alvi, central president of Minhaj-ul-Quran Youth League via telephone. MQI leader congratulated Mazhar Alvi on holding a successful ceremony of the National Youth Awards in which prominent youth leaders belonging to various walks of life were recognized for their contributions and service to the nation.
Dr Tahir-ul-Qadri said that Minhaj Youth League has also highlighted Pakistan's civilization and culture in addition to valuing and privileging the talent of the youth in a two-day ceremony, adding that it is a positive and encouraging step. He said that Allah Almighty has blessed Pakistan with natural wealth as well as the determined, capable and courageous youth. He said that if we can manage to benefit from our youth in the real sense, we can put Pakistan in the league of honorable and prosperous countries.
Dr Qadri said that Pakistan is among the countries that have pronounced youth bulge. He said that over sixty percent of our population consists of the youth, stressing that we need policies for the youth development in terms of imparting state-of-the-art education and training. He said that MQI has focused its attention on the education and moral and spiritual well-being of the youth for the past four decades. "MQI has set up exemplary educational institutions throughout the country to provide quality education to the youth of the country," he concluded.