Islam is a peaceful & anti-violence religion: Dr Hassan Mohi-ud-Din Qadri
Hundreds of religious scholars attending the three-day workshop held under the banner of Nizam-ul-Madaris Pakistan have strongly condemned the Sialkot tragedy in the joint declaration adopted on the occasion. They expressed the resolve to focus on character building of the students of religious seminaries in addition to imparting quality education. In the joint declaration, the participants agreed that such violent incidents as the one that happened in Sialkot have nothing to do with the peaceful teachings of Islam. They demanded that those responsible for lynching Sri Lankan national to death should be meted out punishment according to law of the land.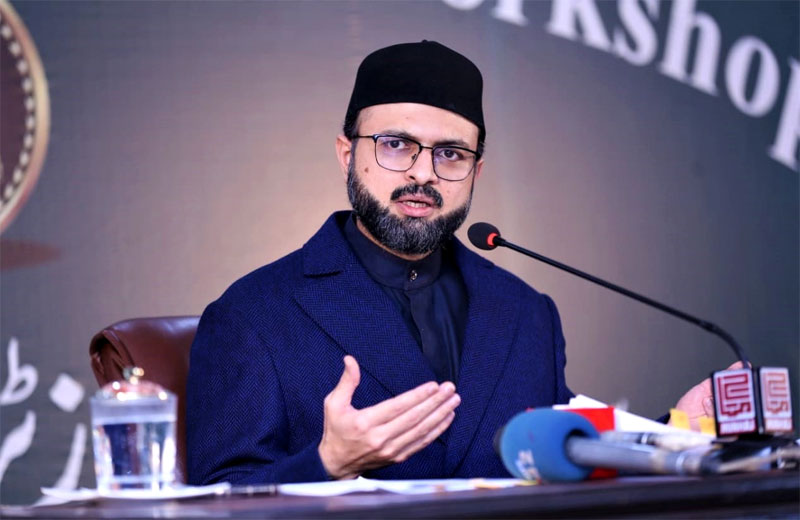 In his concluding address, Chairman MQI Supreme Council Dr Hassan Mohi-ud-Din Qadri asked the religious scholars and teachers to teach students about morality and respect in addition to giving them education. He said that difference of opinion does not mean enmity and feuds. He said that the Imams and Muhaddithin used to differ with one another but they did retain a relationship of mutual respect. The difference of opinion in matters of knowledge never spilled over into their personal lives and strained their relationships. They would enjoy an excellent bond based on mutual love and respect.
Dr Hassan Mohi-ud-Din Qadri bemoaned the fact that space for tolerance has narrowed in such a way that violence breaks out in an instance of difference of opinion on scholarly matters, adding that violent attitudes have nothing to do with Islam.
Chairman Supreme Council congratulated the organizers, teachers and religious scholars attending the workshop on their participation in the event that he termed as greatly educative. He said Islam is a religion of peace, mercy and compassion and it does not have any space for the sordid events such as the one in Sialkot a few days ago. He said that a teacher has a paramount role in an Islamic society, stating that the values of decency and tolerance get promoted in society thanks to the positive role of teachers.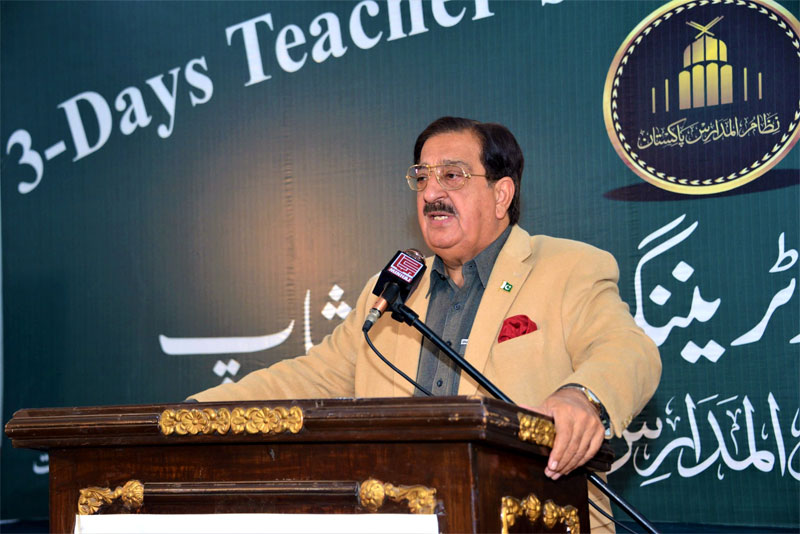 MQI Secretary General Khurram Nawaz Gandapur said in his speech that societies that demonstrate violent attitudes get eliminated. He said that MQI under the inspiring leadership of Shaykh-ul-Islam Dr Muhammad Tahir-ul-Qadri is building bridges among various schools of thought and promoting a culture of dialogue based on mutual respect and tolerance.
President Nizam-ul-Madaris Pakistan Allama Imdadullah Qadri, Dr Mumtaz-ul-Hassan Barvi, Dr Shabbir Jami, Mir Asif Akbar, Allama Muhammad Farooq Rana, Allama Badar-uz-Zaman, Allama Saeed Raza Baghdadi, Dr Shafaqat Baghdadi, Dr Faizullah Baghdadi, Allama Ghulam Murtaza Alvi, Izhar-ul-Haq, Imran Bhatti, Ain-ul-Haq Baghdadi, Haroon Sani and Abdur Rahman Bukhari addressed the concluding ceremony.
Brig. (r ) Iqbal Ahmad Khan, Rana Muhammad Idrees, GM Malik, Rana Nafees Hussain Qadri, Mazhar Mahmood Alvi, Sidra Karamat, Umme Habiba Ismail, renowned journalist Qazi Shafiqur Rehman, Mian Habib and Qazi Faiz-ul-Islam were present on the occasion.