Quaid-e-Azam's struggle was for supremacy of constitution: Dr Hussain Mohi-ud-Din Qadri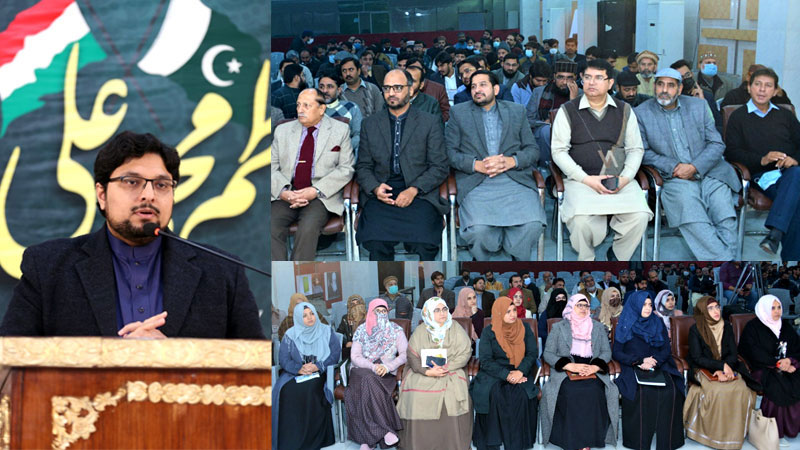 Dr Hussain Mohi-ud-Din Qadri, President of Minhaj-ul-Quran International, has said that Quaid-e-Azam was the name of character, honesty and sincerity of purpose. Addressing a special function held to mark 146th birth anniversary of Quaid-e-Azam Muhammad Ali Jinnah here on Thursday, he said Allah gave the founder of Pakistan the strength to lead Muslims of the Indian subcontinent at a time when they were ignorant of their destination and consumed by disappointment. When Allah Almighty intends to shower His bounty on a community, He sends there a man of character like Muhammad Ali Jinnah, he said.
Dr Hussain Mohi-ud-Din Qadri said that the nation has yet to achieve the goals for which the founder of Pakistan struggled. "To make Pakistan as per the dreams of the Quaid-e-Azam, we have to ensure supremacy of the Constitution and law, promote education and provide justice to the people," he added.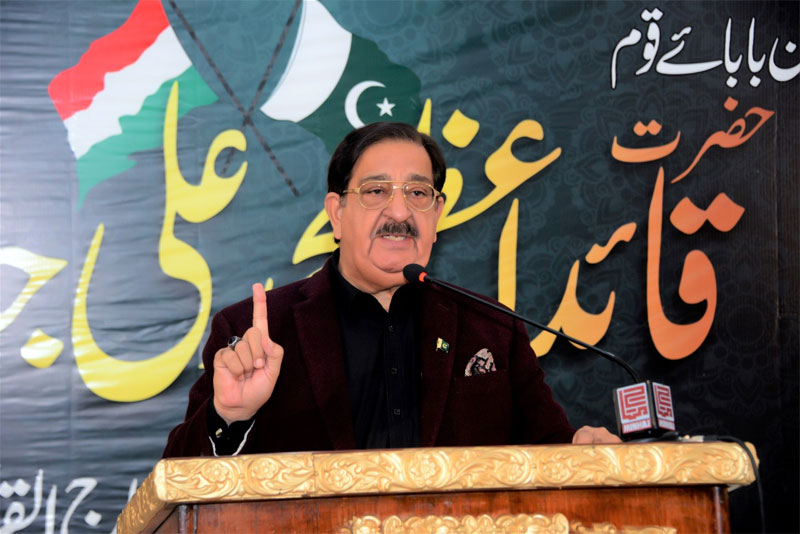 Pakistan Awami Tehreek Secretary-General Khurram Nawaz Gandapur said that except Dr Muhammad Tahir-ul-Qadri, no other leader has waged a purposeful and practical struggle to make the country the practical representation of the Quaid-e-Azam's ideals.
He stated that Dr Muhammad Tahir-ul-Qadri made the nation aware of the fact that the election system based on money, bullying and rigging is a cancer for democracy. He, however, added in the same breath that unfortunately the state officials did not make any effort to cure this cancer.
PAT Secretary General said that Pakistan had been created through the power of the ballot and would be made invincible through the same method but, he regretted, vote has become a bargaining chip in the present rigged democratic system.
Khurram Nawaz Gandapur said real democracy would be introduced only by implementing the reforms agenda given by Dr Tahir-ul-Qadri.
Brigadier (retd) Iqbal Ahmad Khan said on the occasion that truthfulness and consistency made Quaid-e-Azam Muhammad Ali Jinnah one of the greatest political leaders of his times. He said that incompetence and corruption did not allow Pakistan to flourish as a democratic country. He said that people have high hopes on the talented youth of Pakistan as they are the true soldiers of the Quaid-e-Azam and the guarantors of a prosperous future of the country.
A cake was cut to mark the 146th birth anniversary of the founder of Pakistan and prayers were also offered for the security and prosperity of the country.
On this occasion GM Malik, central information secretary Noorullah Siddiqui, Muhammad Farooq Rana, Mazhar Mahmood Alvi, Sohail Ahmad Raza, Shehzad Rasool, Haji Ishaq, Altaf Randhawa, Saqib Bhatti, Haji Manzoor Hussain, Ghulam Murtaza Alvi, Sidra Karamat, Ayesha Mubashir, Abdul Sattar Minhajian, Saeed Raza Baghdadi, Abid Bashir Qadri, Hafizullah Javed, Anila Ilyas and a large number of workers were also present.