Attainment of knowledge should be for good of humanity: Dr Hassan Mohi-ud-Din Qadri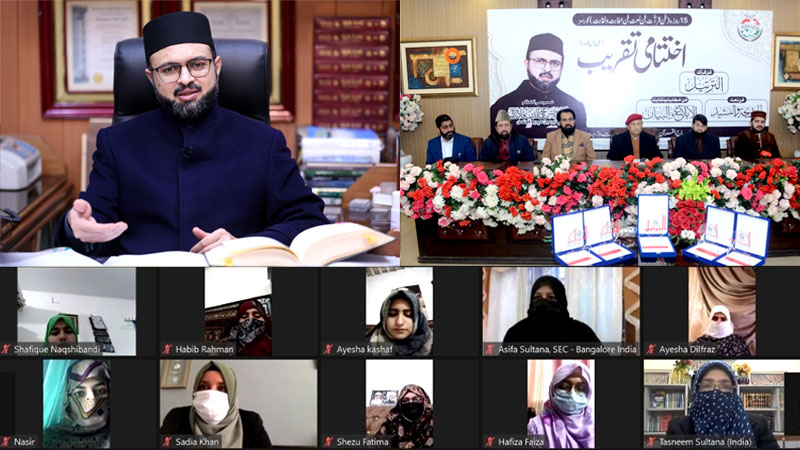 Chairman MQI Supreme Council Dr. Hassan Mohi-ud-Din Qadri addressed the closing ceremony of the training courses conducted by Minhaj-ul-Quran Women League Pakistan.
While addressing the audience online, Dr. Hassan Mohi-ud-Din Qadri said that knowledge should be part of our lives like a mandatory practice and we must try to act upon knowledge to attain benefits from this Divine treasure.
While emphasizing the need to seek knowledge, Chairman Supreme Council said that knowledge can be obtained from lowering ourselves in the company of saints, upon whom Allah Almighty has bestowed His mercy. Dr Hassan's focus in the lecture remained on seeking knowledge, finding the right source of attaining this knowledge and then utilizing it in practical life for the good of humanity.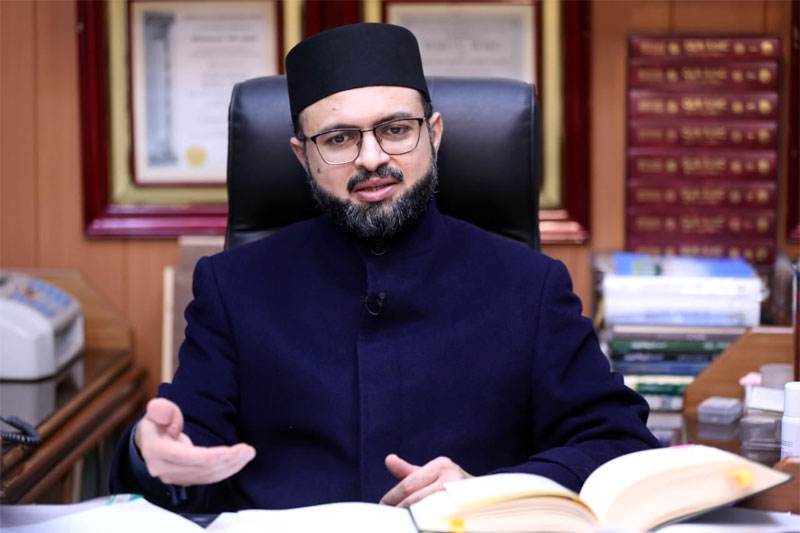 Director Dawah and Training department Sehar Ambreen presented the report of all the three courses. She threw light on the aims and objectives of the courses. Mr. Safdar Ali Mohsin also spoke to the audience as a representative of all the teachers of the course.
Brig. (R) Iqbal Ahmed Khan presented shields to the teachers and concluded the ceremony while congratulating Minhaj-ul-Quran Women League on successfully holding these courses. He said that such courses are being organized regularly under the banner of MWL, which are the source of great enlightenment for women.