Ulama should accept diversity of opinions: Dr Hassan Mohi-ud-Din Qadri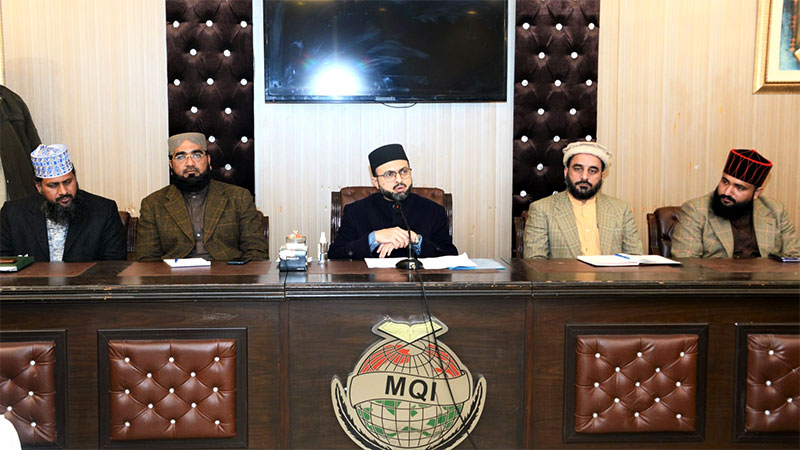 In a meeting with a delegation of religious scholars, Chairman Supreme Council Dr Hassan Mohi-ud-Din Qadri has said that conservatism and lack of tolerance are the biggest threat to society. He asked the Ulama to accept the diversity of opinions with an open heart, adding that the true religious scholars cannot be conservative and narrow-minded. He said that the Holy Prophet (Peace be upon him) would listen to everyone with patience and never expressed his annoyance at anything.
Dr Hassan Mohi-ud-Din Qadri said that the beauty of the company of the Holy Prophet was that every participant would talk his heart out without any fear and he (Peace be upon him) would give him undivided attention. He said that if we adopt this practice in our lives all the quarrels and fights will come to an end.
The delegation of the religious scholars was led by Hafiz Muhammad Khalil Qadri. Those present on the occasion included Nazm-e-Aala Nizam-ul-Madaris Pakistan Allama Mir Asif Akbar, Allama Muhammad Iqbal Akbar Qadri, Khalid Mahmood Minhajian, Maqbool Hussain Tahir, Adnan Waheed Qasmi and Muhammad Zaman Qadri.

Dr Hassan Mohi-ud-Din Qadri said that we should differ with each other in such a way that doesn't affect our mutual relations. He said that the Holy Quran has described Muslim Umma as the one that is moderate and tolerant and which doesn't transgress the limits in any manner. He said that we should learn to make tolerance and moderation the governing principles of our daily life. He said that religious scholars have national, religious, and moral responsibility to promote the attitudes of moderation in society.
Dr Hassan Mohi-ud-Din Qadri said Shaykh-ul-Islam Dr Muhammad Tahir-ul-Qadri never hurts the feelings of anyone and always presents his point of view with respect in line with the the practice of our forefathers and the teachings of the Holy Quran and Sunnah. He said that Shaykh-ul-Islam doesn't give any importance to parochial differences and criticism, adding that those who love knowledge also have respect and love for the entire humanity without any discrimination. He said that Islam has emphasized the teachings of tolerance and mutual respect.