Mahfil e Husn-e-Qirat held in Minhaj-ul-Quran Aghosh Complex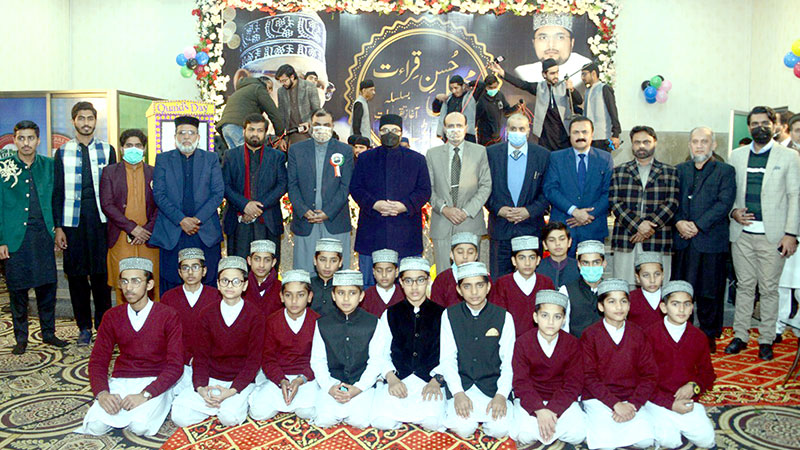 Mahfil-e-Husn-e-Qirat was arranged in Aghosh complex, a subsidiary organization of MQI in which renowned Qaris had the honour to recite the verses from the Holy Quran in their mesmerizing voices. Dr Hussain Mohi-ud-Din Qadri, president MQI, was the guest of honour in the ceremony.
Director Aghosh complex Col. (r ) Mubashir Iqbal welcomed all the honorable Qaris who came from all over the country. Qaris created a spiritually ecstatic environment with their melodious recitations. Those who took part in the ceremony included Qari Haq Nawaz Saeedi, Qari Khizr Zeeshan Naeemi, Qari Syed Anwar-ul-Hassan Bukhari, Qari Syed Khalid Hameed Kazmi, Qari Inamullah Khan Naeemi, Qari Muzammil Hussain, Qari Mahboob Hussain Chishti, and others.
A large number of people, teachers, students of Tehfeez-ul-Quran, Aghosh Grammar School, MUL VC Dr Sajid Mahmood Shahzad, Director Aghosh complex Col. (r ) Mubashir Iqbal, Col. (r ) Muhammad Ahmad, Raja Zahid Mahmood, Muhammad Abbas Naqshbandi, Syed Amjad Ali Shah, Imran Zafar Butt, Muhammad Ishaq, Altaf Hussain Randhawa, Abdur Rahman Maqsood, and Farhan Javed were present on the occasion.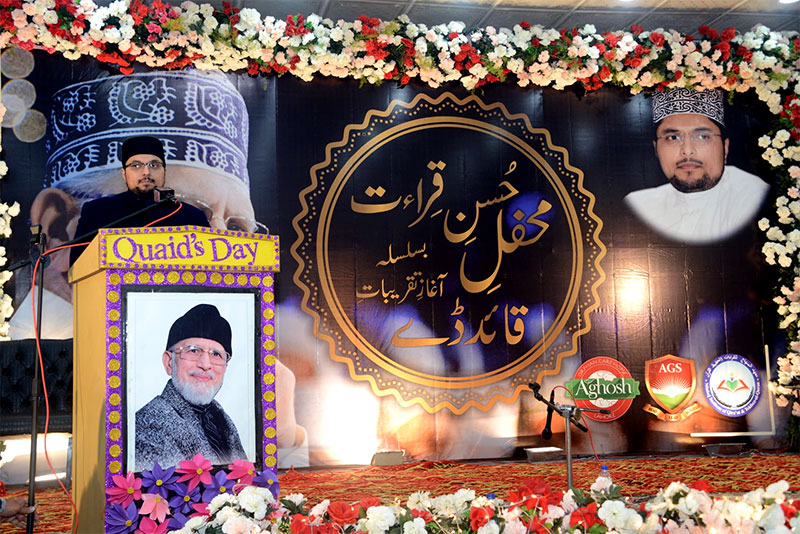 Dr Hussain Mohi-ud-Din Qadri, in his brief talk, threw light on the blessings of the Quranic recitation. He said that one of the reasons of Muslims' decline is a weakening relationship with the Holy Quran. He said that we need to reconnect ourselves to the Holy Book and implement its message in our individual and collective life.