Nizam-ul-Madaris Pakistan celebrates its first anniversary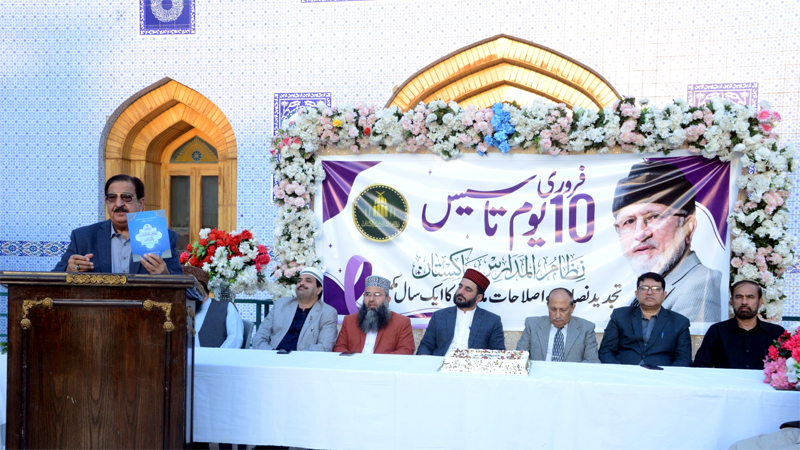 Addressing a seminar on the first foundation-day of Nizam-ul-Madaris Pakistan (NMP), Deputy Chairman NMP Khurram Nawaz Gandapur has said that the preparation of religious curriculum and its implementation is a great success. He said that Nizam-ul-Madaris Pakistan started a teacher's training program for the teachers of religious seminaries for the first time. He said that reforms in the 273-year-old curriculum is an extraordinary initiative and we are very happy to have worked for this important task under the guidance of Shaykh-ul-Islam Dr Muhammad Tahir-ul-Qadri.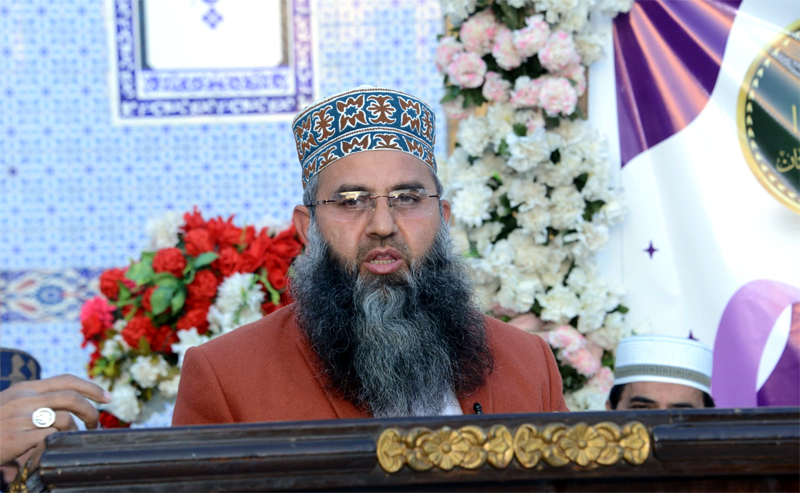 President Nizam-ul-Madaris Pakistan Allama Mufti Imdadullah Qadri said in his remarks that hundreds of Madaris have got registered with us in a short span of one year. He said that Shaykh-ul-Islam Dr Tahir ul Qadri has rendered a great national and religious service by making the curriculum of religious seminaries compatible with the contemporary requirements.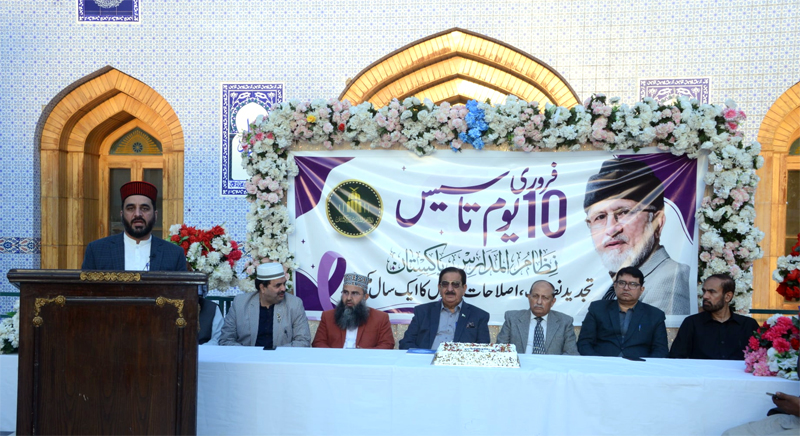 Nazim-e-Aala NMP Allama Mir Asif Akbar said that we have changed the curriculum of religious seminaries without caring for the religious addicts and supported the reform agenda of the state of Pakistan for the restoration of the dignity and honour of religious seminaries. He said that Nizam-ul-Madaris Pakistan is ready to impart administrative and academic training to the teaching and managerial staff of other boards. He said that Madaris are the fortress of Islam, adding that bringing hundreds of thousands of students studying in the religious seminaries into the national mainstream is the dire need of the hour.
Allama Ain-ul-Haq Baghdadi also spoke on the occasion and said that the examination system has been adopted that is in line with the national standards. He said that it is for the first time that the examination system has been standardized, which will not only improve their educational quality but also bring about transparency in the entire system.
Brigadier (retired) Iqbal Ahmed Khan, while speaking on the occasion, congratulated the entire team of Nizam-ul-Madaris Pakistan on their countless successes in a short span of one year. A cake marking the first year of NMP's establishment was cut on the occasion followed by Dua for the progress and peace.
GM Malik, Dr Muhammad Rafique Najam, Noorullah Siddiqui, Jawwad Hamid, Hafiz Saeed Raza Baghdadi, Allama Ashfaq Chishti, Mufti Ghulam Asghar Siddiqui, Hafiz Khalil Ahmad Qadri, Allama Syed Imdad Hussain Shah, Mufti Rafique Qadri, Pir Inayat Hussain, Shahzad Rasool, Hafizullah Javed, Mazhar Alvi, Allama Usman Sialvi, Qari Riasat, Abid Bashir, Haji Ishaq, Syed Mahmood ul Hassan and others attended the ceremony and greeted the central Nizam-ul-Madaris team.