Minhajians Forum holds a ceremony to celebrate Shaykh-ul-Islam's birthday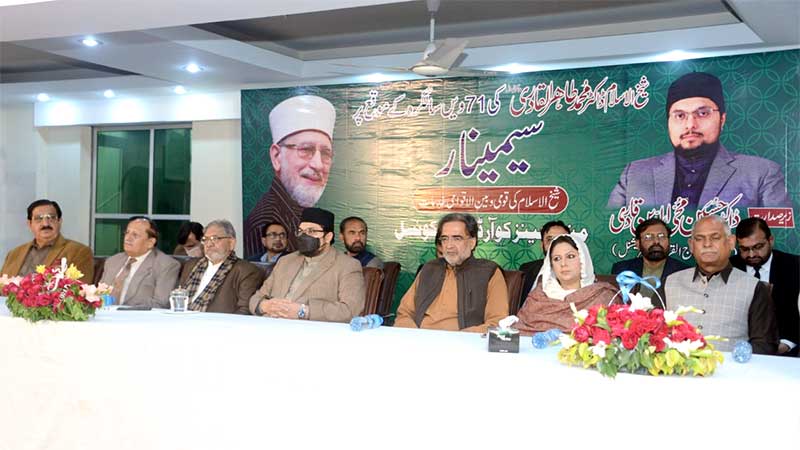 Minhajians Forum arranged as a special ceremony to celebrate the 71st birthday of Shaykh-ul-Islam Dr Muhammad Tahir-ul-Qadri in the central secretariat. Addressing the ceremony former Federal Minister and senior PPP leader Qamar Zaman Kaira said that the work that Dr Tahir-ul-Qadri has done for the promotion of interfaith dialogue, intersect harmony, unity and knowledge is unprecedented in our present age. Dr Qadri has the status of a scholarly training school in this day and age. He has given us the awareness of reforms in every walk of life. He said that Dr Tahir-ul-Qadri has done immense work for the promotion of peace and knowledge in and outside of Pakistan. He stated that only knowledge offers us the path out of the problems and difficulties we are facing.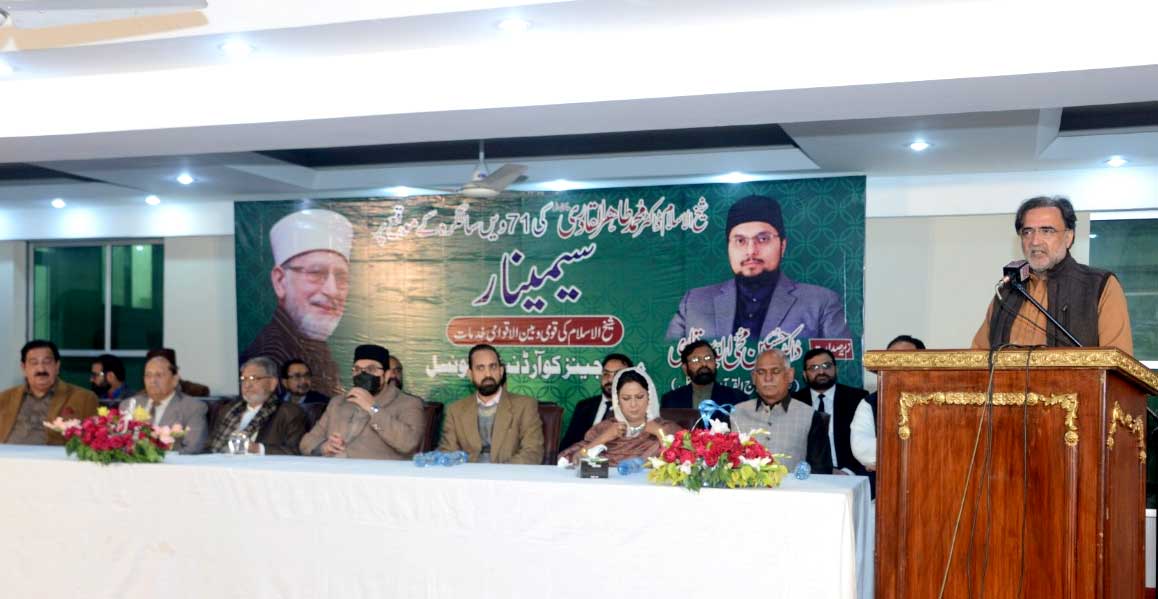 The ceremony was presided over by President MQI Dr Hussain Mohi-ud-Din Qadri whereas other guests of honour included naib Amir Jamaat-e-Islami Dr Farid Ahmed Paracha, Brigadier (retired) Iqbal Ahmed Khan, Khurram Nawaz Gandapur, renowned intellectual Sofia Bidar, senior leader of Pakistan Muslim League Imran Masood and Dr Naeem Anwar Naumani.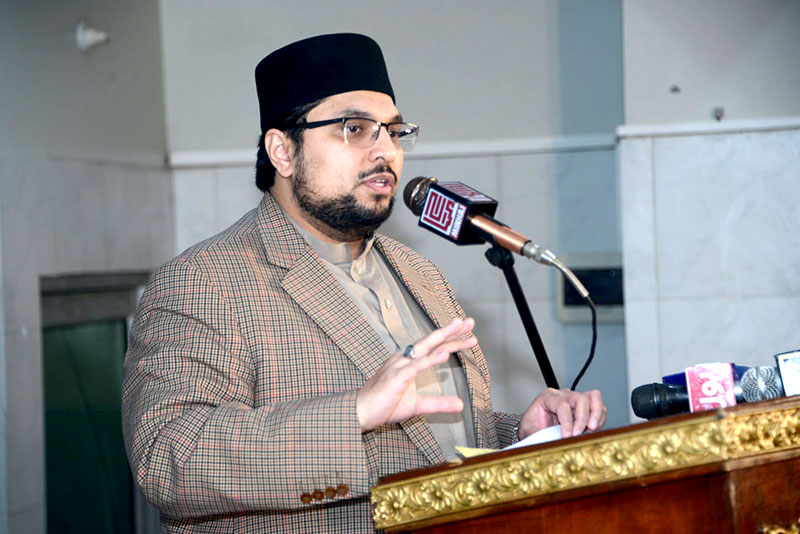 Dr Hussain Mohi-ud-Din Qadri welcomed all the honorable guests on their arrival in the central secretariat. He gave a talk on the the multiple services of Dr Tahir-ul-Qadri in various walks of life including restoration of mysticism, covenant system, education and training.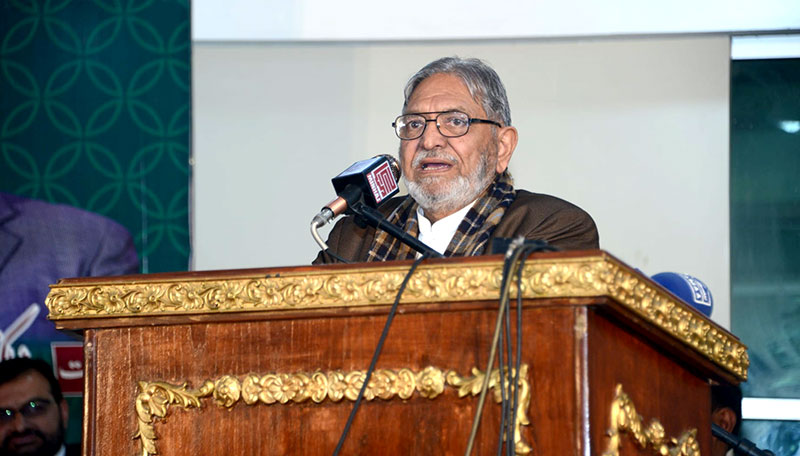 Expressing his views on the occasion, Dr Farid Ahmad Paracha said that there are seven colours of a rainbow in the the personality of Dr Tahir-ul-Qadri. He said that we see the colours of mysticism, a teacher, a jurist, researcher and Mohdis in the multifaceted personality of Dr Qadri. He said that he has always risen above sectarian differences and promoted the universal message of the Holy Quran and Sunnah.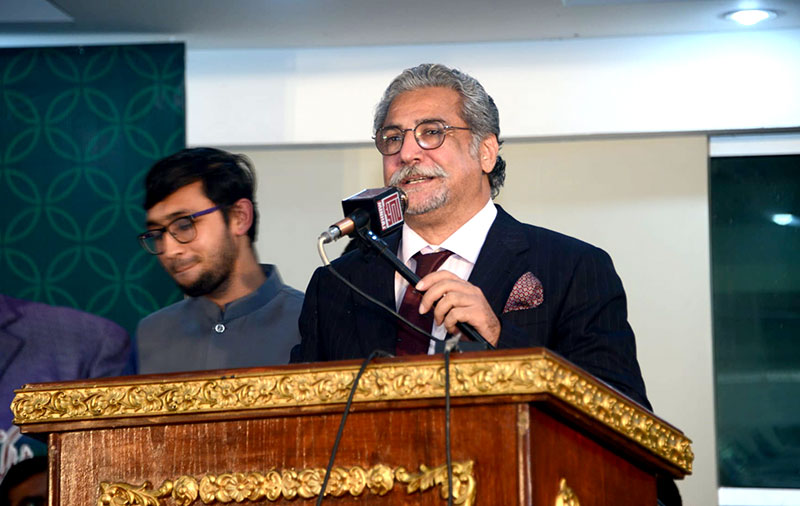 Formal Provincial Minister for education Mian Imran Masood said that thousands of books written by Dr Tahir-ul-Qadri are guiding the Muslim Ummah in several ways. He said that hundreds of thousands of youth who got education and training from Dr Tahir-ul-Qadri are the advocate of his thought of brotherhood, love, and peace in the world today. He suggested that a biography covering all the aspects and facets of the personality of Shaykh-ul-Islam Dr Muhammad Tahir-ul-Qadri should be written.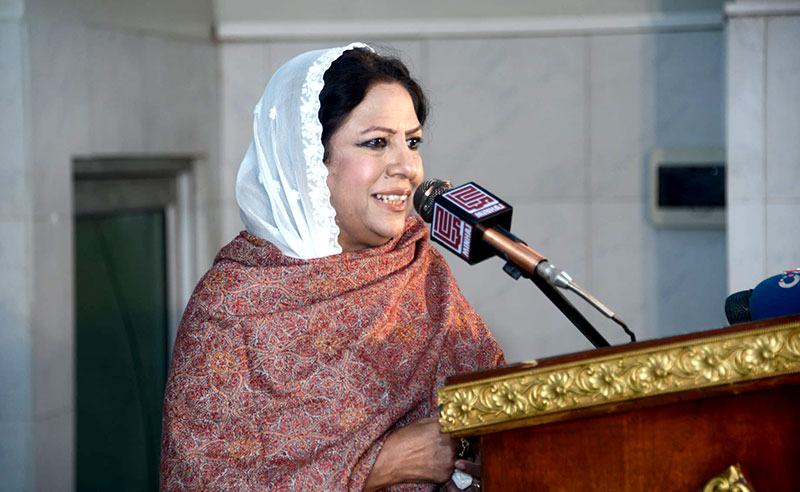 Renowned intellectual Sofia Bedar said in her speech that Shaykh-ul-Islam Dr Muhammad Tahir-ul-Qadri is a great asset of Muslim world. She said that he has provided a huge scholarly treasure of knowledge for the guidance of Muslim Ummah that contains solutions to all the modern-day problems facing Muslims. She said that the biggest reason of Dr Tahir-ul Qadri's immense popularity is his love of the Holy Prophet (peace be upon him). She said that such epoc-making personalities are born in centuries.
Jawwad Hamid, Shahzad Rasool, Abid Bashir, Raja Hanif, Naeem-ud-Din Chaudhry Advocate, MH Shaheen Advocate, Hassan Sher, Rafique Najam, Dr Mumtaz-ul-Hassan Barvi and others attended the ceremony.