Top-ranked Turkish delegation visits central secretariat of MQI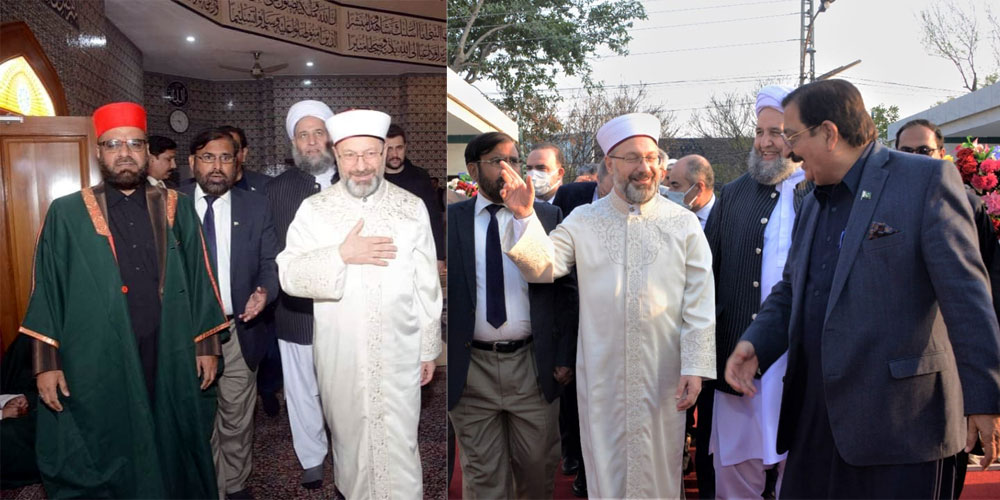 A high level Turkish delegation visited the central secretariat of Minhaj-ul-Quran International (MQI) along with Federal Minister for Religious Affairs Dr Noor-ul-Haq Qadri. Prof Dr Ali Erbas, Minister for Religious Affairs, Republic of Turkey, was leading the delegation. The delegates offered Asr prayer in Gosha-e-Durood which was led by the honorable Turkish Minister.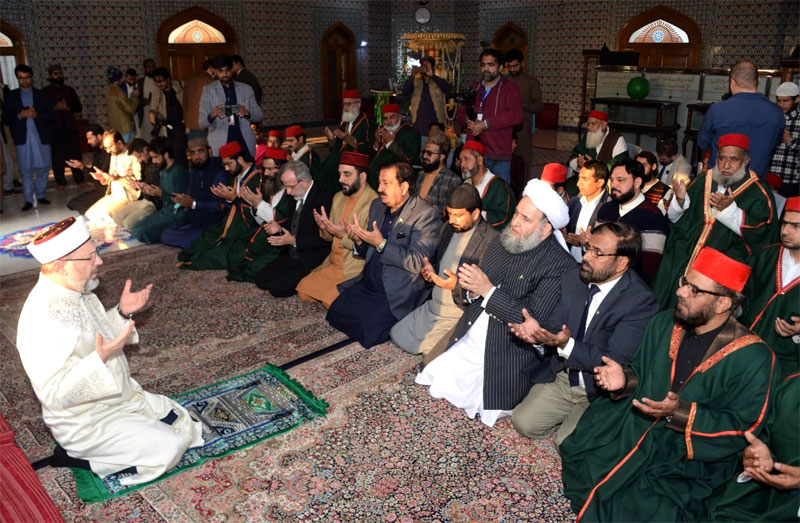 Khurram Nawaz Gandapur briefed the delegation about the training and spiritual system of Gosha-e-Durood in Arabic and English languages. The delegation was informed that until February 19, the number of greetings and salutations offered exceeded 4 trillion, and 922 million. They were further told that the building of Gosha-e-Durood was constructed on the pattern of the tomb of Maulana Rum and most of the construction material was also imported from Turkey.
Speaking on the occasion, Prof Dr Ali Erbas said that he felt as if he was standing in front of the shrine of Maulana Rumi in Konya. He appreciated the services and contributions of Shaykh-ul-Islam Dr Muhammad Tahir-ul-Qadri for the resotration of spiritualism and educational and spiritual revival.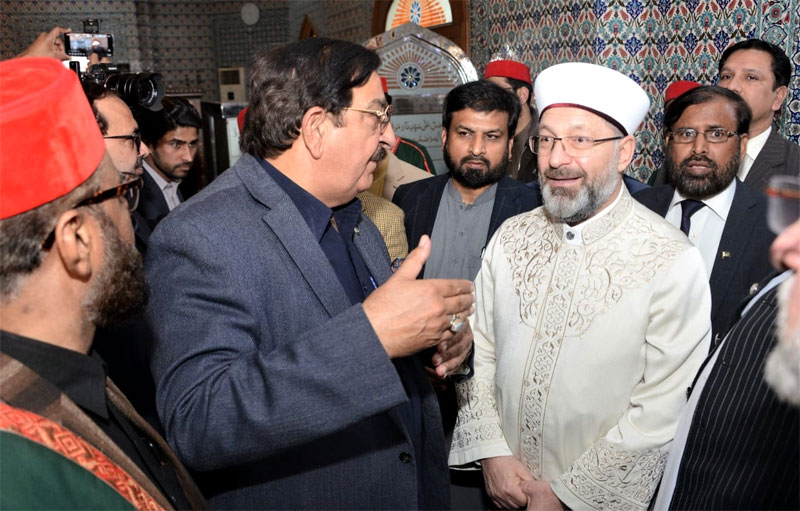 The Turkish delegation met the residents of Gosha-e-Durood who were clad in white dress and red caps and inquired after their health and well-being.
Khurram Nawaz Gandapur told the delegation that people from all over the country book their slots to join the Gosha-e-Durood for ten days for the purpose of purification of heart and internal peace.
Secretary General MQI Khurram Nawaz Gandapur, Brig. (r ) Iqbal Ahmad Khan, Sohail Ahmad Raza and other leaders received the honourable delegates on their arrival at the MQI secretariat. Federal Minister for Religious Affairs Dr Noor-ul-Haq Qadri and the senior officials of his Ministry also spent some time in Gosha-e-Durood. The Turkish delegation also included Ambassador of Turkey and senior members of the Embassy. Prof Dr Ali Erbas made Dua for peace, prosperity and unity of Muslim Ummah.