Spiritual gathering marking Miraj-un-Nabi (pbuh) held at central secretariat

A joint gathering of Miraj-un-Nabi (pbuh) and monthly spiritual gathering of Gosha-e-Durood was held at the MQI central secretariat on February 28, 2022.
Addressing the participants of the gathering, President MQI Dr Hussain Mohi-ud-Din Qadri said that Miraj-un-Nabi (pbuh) is a great miracle among the Holy Prophet's (pbuh) greatest miracles. He said that no other messenger or prophet was ever granted such a miracle before. He said that when Muslims had immense love and deference for the Prophet of Mercy (pbuh), Allah Almighty would shower His countless blessings on them, adding that when their relationship of love weakened, they experienced a decrease in Allah's blessings. "May our Lord enable us to love the beloved Prophet (pbuh) immeasurably, and may we die as the followers of the Holy Prophet (pbuh)," he said.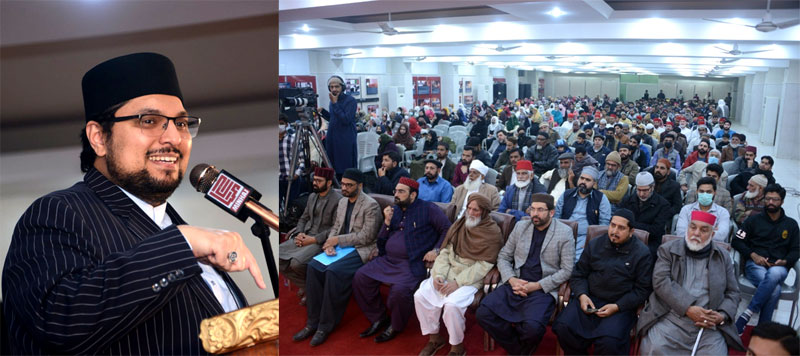 The spiritual gathering was attended by religious scholars, Mashaykh, office-bearers of Minhaj-ul-Quran Ulema Council, workers and leaders of MQI, and people belonging to various walks of life.