A Malaysian University delegation visits Minhaj University Lahore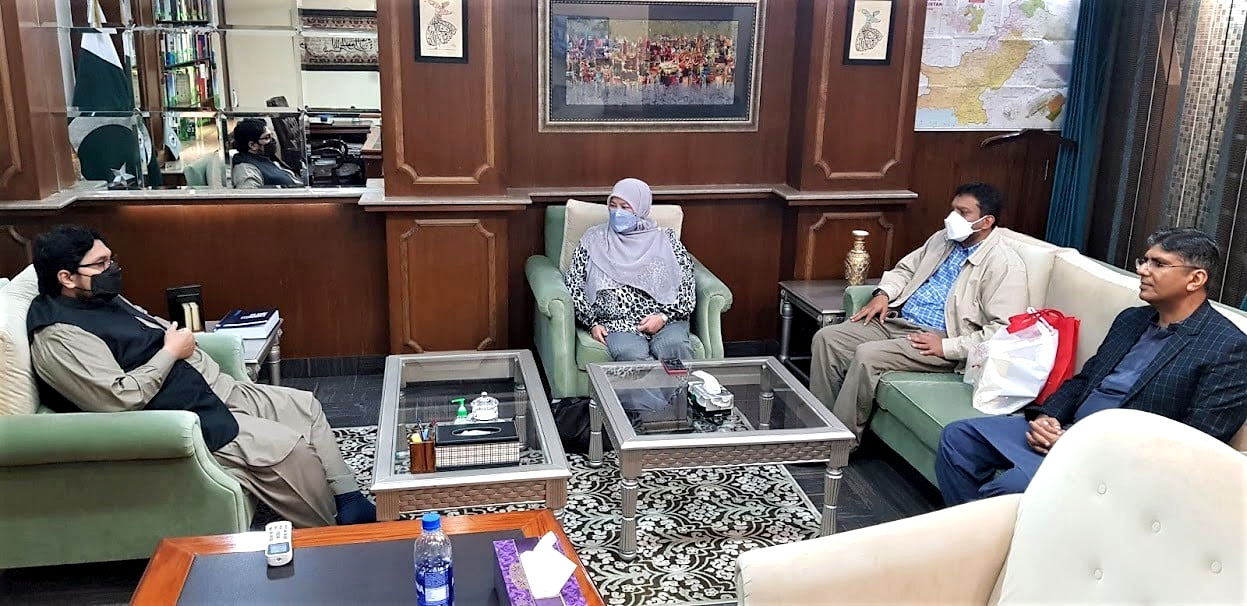 Deputy Chairman BoG, Minhaj University Lahore, Dr. Hussain Mohi-ud-Din Qadri met with the delegation from the University of Putra Malaysia (UPM). The delegation was led by Prof. Dr. Yuhanis Abdul Aziz, Deputy Dean SPE and Prof. Dr. Anuar Shah Bali. The purpose of the visit was to discover new ventures of collaboration between the University of Putra Malaysia and Minhaj University Lahore.
The delegation also had meetings with the MUL Vice Chancellor Dr. Sajid Mahmood Shahzad, faculty members of Economics and Management, and School of Business and Management Sciences. They also visited various buildings, departments and directorates of the university. They appreciated the progress of MUL and especially praised Pakistan's first Robotic Library at MUL and some unique initiatives taken by Dr. Hussain like Hassan Bin Thabit Naat Research Center, Shaykh-ul-Islam Institute of Spiritual Studies, and School of Peace and Counter Terrorism Studies.
The delegates declared that University Putra Malaysia, the 2nd top university of Malaysia, will sign different MOUs with Minhaj University soon for collaboration in academics and research.