Egalitarianism is the core message of Islam: Dr Hussain Mohi-ud-Din Qadri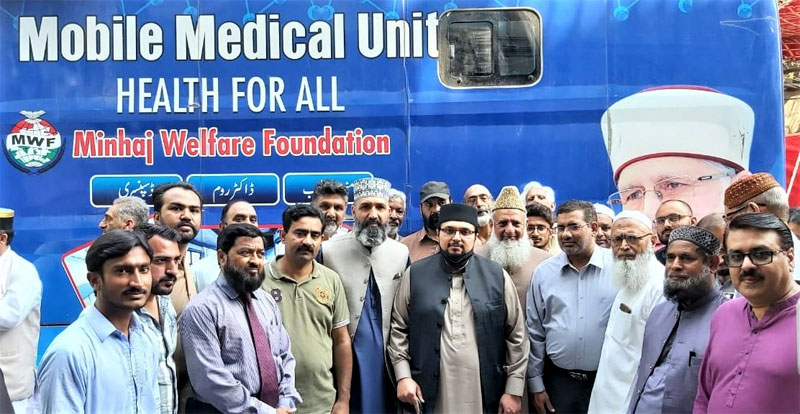 President MQI Dr Hussain Mohi-ud-Din Qadri has said that along with the mind-blowing inventions and discoveries in the field of medical science in terms of diagnosis of diseases and the increase in their treatments, there has been a massive hike in the cost of the medical facilities. He said that it has become virtually impossible for the people of low-income groups to afford treatment.
Dr Hussain Mohi-ud-Din Qadri said that given the rising costs of medical treatment, arranging camps for the people to provide them free of cost medical services is an act of worship and a great service in its own right.
Dr Hussain Mohi-ud-Din Qadri made these remarks during a visit to a a day-long medical camp jointly arranged by Minhaj Welfare Foundation Lahore and Al-Noor Foundation. Dr Fayyaz Ranjha, Rana Nafees Hussain Qadri, Capt. (r ) Abdul Majeed Khan, and other social activists were present on the occasion.
Dr Hussain Mohi-ud-Din Qadri further said that helping one another constitutes the beginning of the establishment of a good society. He said that service to humanity is the mission of MQI, adding that helping the people is at the heart of the Islamic teachings. He said that health, education, and food are among the basic necessities of life, stating that many people around us are deprived of these necessities because of rampant poverty and inequality.
President MQI said that those people are esteemed and worthy of our respect who spend their lives in the service of others and share their grief and sorrows. He said that Islam emphasizes the establishment of an egalitarian society in which a government pays special attention to the welfare of the needy and poor people.