Sweden: Dr Hassan Mohi-ud-Din Qadri speaks on Islamic concept of integration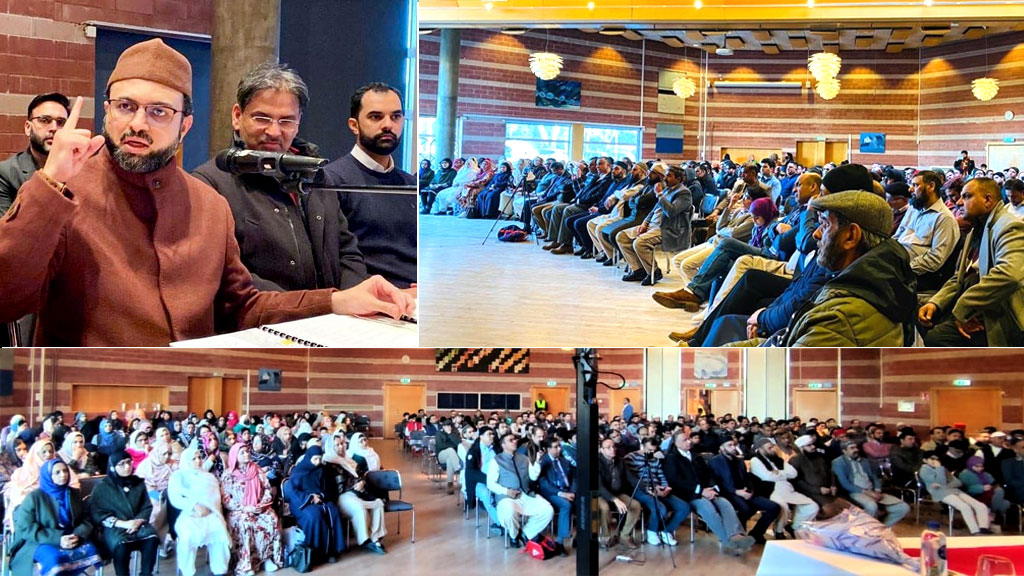 Chairman MQI Supreme Council Dr Hassan Mohi-ud-Din Qadri delivered a special talk in a conference held under the banner of MQI Sweden and Hallunda Folkets Hus. The topic of his speech was "Imrportance of integration in Islam."
In his speech, Dr Hassan Mohi-ud-Din Qadri said that peace, excellence, and faith are at the heart of the Islamic teachings. He said that lumping Islam with terrorism and extremism is a reflection of Islamophobia and a great intellectual dishonesty. He said that it is not just people, Islam has also advocated the protection as well as the rights of every soul, be it plants and animals.
Chairman Supreme Council said that respect for humanity is the foundation of dawah of MQI, adding that the biggest reason for the global acclaim of Shaykh-ul-Islam Dr Muhammad Tahir-ul-Qadri's mission is that he has conveyed the Islamic message of love and peace and respect for humanity in every nook and corner of the world.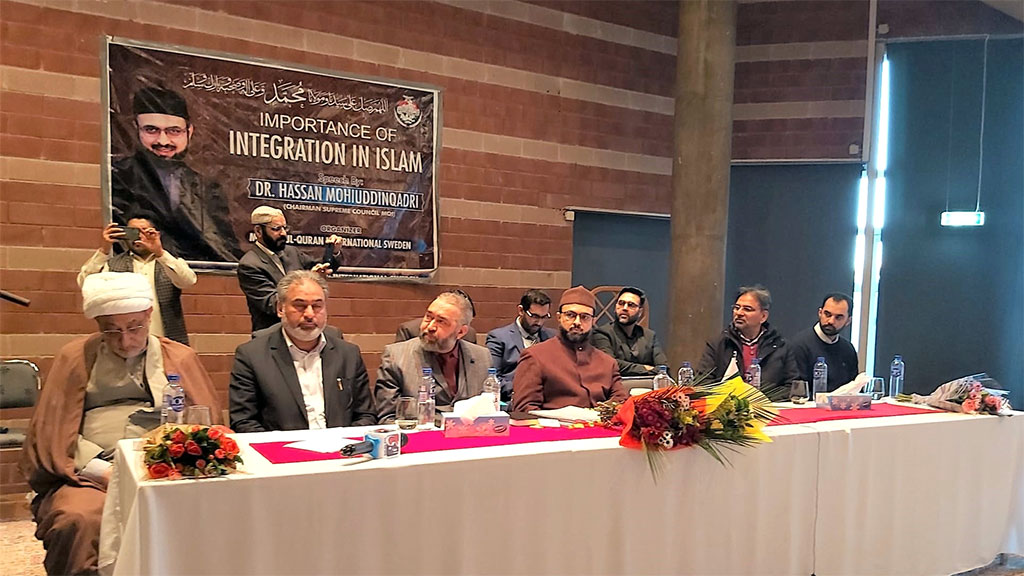 Expressing his views on the occasion, Pakistan Ambassador to Sweden Dr Zahoor Ahmad said that the services rendered by Shaykh-ul-Islam Dr Tahir-ul-Qadri to address the misperceptions about Islam are appreciable. He said there is a dire need for promoting the dialogue among civilizations and promoting an attitude of love and peace.
In addition to the members of Pakistan community, associates and workers of MQI, those who attended the ceremony included Allama Zakir Hussain, Zil-e-Hasnain, Allama Syed Mahmood Shah Al-Azhari, Babar Shafi Sheikh, Mian Imran-ul-Haq, Dr Chan Naseeb, Amir Sadiq, Ch Rahmat Ali, Shafqat Khatana Advocate, Mian Yasin Ijaz, Dr Abdur Razzaq, Arshad Ali Gujjar, Sajjad Hussain Qadri, Shaheeb Butt, Qari Khalid Mahmood Qadri, Ashraf Ali, Faisal Nazir, Iftikhar Haider, Ahmad Fayyaz, Muhammad Naveed Ahmad, Alam Abbas, Rizwan Rahmat Ali, Masood Tariq, Amanullah Gill, Mian Anser, Arshad Multani, Anser Iqbal Basra, Haji Ilyas, Afzal Baroo, Sarfraz Ahmad, Adil Shahzad, Basharat Hussain, Zulifkar Ali, and Nadeem Ali.
Chairman Supreme Council Dr Hassan Mohi-ud-Din Qadri congratulated the organizers of the event on its successful conduct.