Pakistanis are lucky to have Allama Iqbal as intellectual guide: Shaykh-ul-Islam Dr Muhammad Tahir-ul-Qadri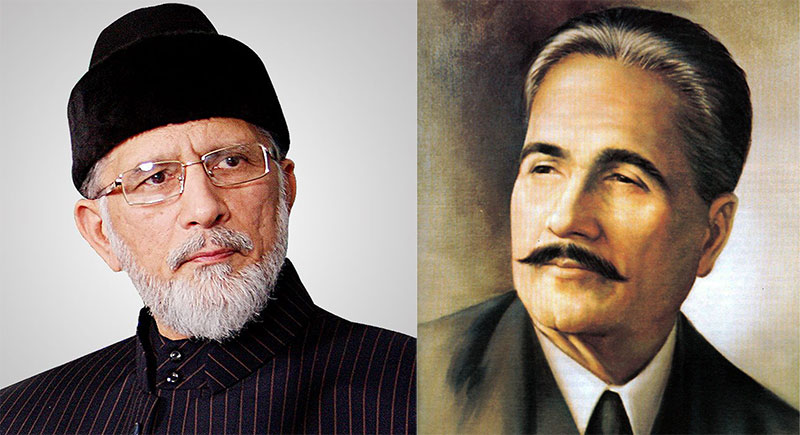 Hakeem-ul-Ummat Allama Dr Muhammad Iqbal gave the concept of a separate homeland for Muslims of the sub-continent. He was a bigger supporter of the idea of Pan-Islamism. It is good luck of the people of the sub-continent that they got an intellectual guide in Allama sahib.
These views were expressed by Shaykh-ul-Islam Dr Muhammad Tahir-ul-Qadri on the occasion of the death anniversary of the poet of East, which was observed on April 21. He said that it is unfortunate that we did not act upon the revolutionary thoughts of our intellectual leader. He said that Allama Iqbal was a true lover of the Holy Prophet (PBUH). He said that the poetry of Allama sahib is derived from the text of the Holy Quran and explains the teachings of Islam.
Dr Tahir-ul-Qadri said that ideology of Allama Iqbal broke the intellectual logjam facing Muslims and gave new energy and dynamism to their movement for the separate homeland. He said that Allama Iqbal termed geography and materialism as poison for the building of a Muslim community. "He wanted to see Muslims grow as an ideologically well-knit community. This thought of Iqbal is a guarantor of unity of Muslims," he added.
Shaykh-ul-Islam said that Allama Iqbal was of the considered view that the survival of Muslims lay in strengthening their bond with the Holy Quran and the Holy Prophet (PBUH). He asked Muslims to develop expertise on science and technology in order to carve honorable identity.