Help of the poor, deserving people & orphans is the best worship: Shaykh-ul-Islam Dr Muhammad Tahir-ul-Qadri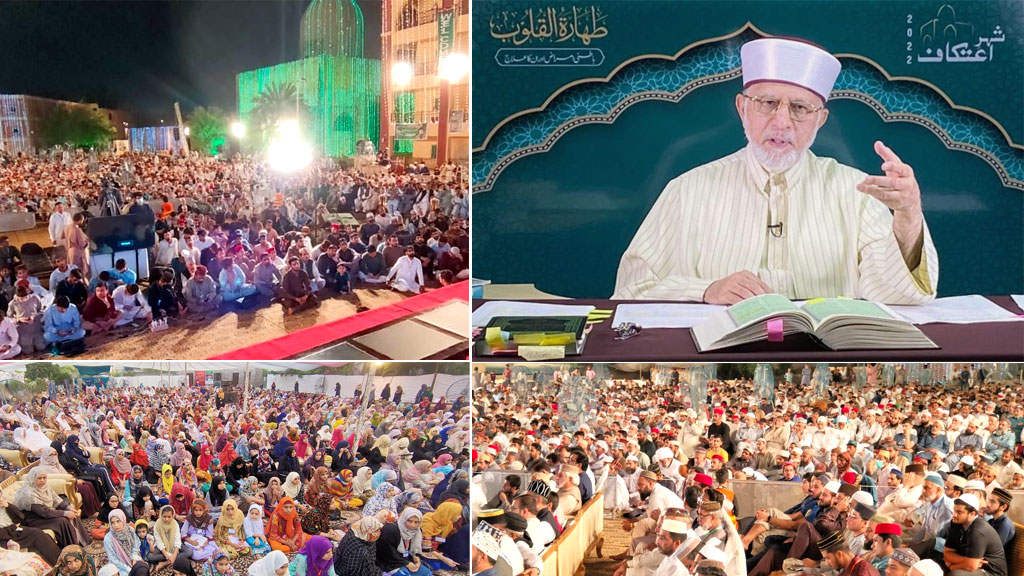 Shaykh-ul-Islam Dr Muhammad Tahir-ul-Qadri has said that the help of the orphan, the poor and the oppressed is the best form of worship. He said that political, social, economic and welfare teachings of Islam are for the betterment of society and citizens. He said that the system of Zakat and donations is a beautiful reflection of Islam's welfare model.
Dr Tahir-ul-Qadri made these remarks while addressing the thousands of the residents of Itikaf City. He said that the Islamic concept of welfare was implemented in letter and spirit in the State of Madina. He said that Islam is the only divine religion on the face of universe that obligates the rich and affluent sections of society to help the poor and deserving people.
Dr Qadri asked the faithful to keep the slate of their heart clean of worldly desires, inducements and attractions so that the good deeds performed by us may find a place in the heart.