MSM demands 5% of GDP to be spent on promotion of education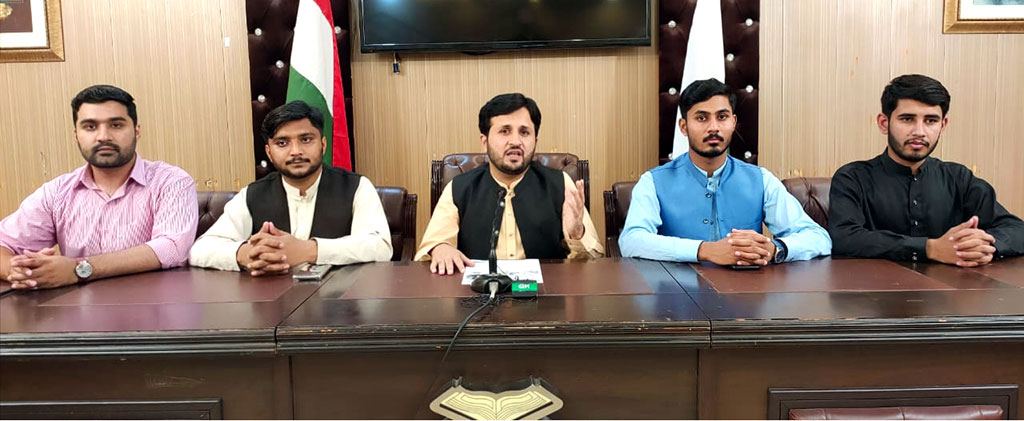 Education is the basic unit of any society, which is responsible for its success. Our society not only suffers from the education deficit, what is bigger tragedy is the lack of uniform education. MSM demands that the 5% of national GDP should be specified for the promotion of education. The steps such as change in the class-based system of education, the imposition of 10-year educational emergency, the allocation of 5% of the national budget, the deletion of objectionable and offensive material from the curriculum, and the establishment of a special cell for the eradication corruption from the educational institutions will need to be taken for improvement in the educational system.
Chaudhry Irfan Yousaf made these remarks while addressing a press conference at the central secretariat in Model Town. Haider Mustafa, Hammad Mustafa, Usama Mushtaq, Mohsin Iqbal and other student leaders were present on the occasion.
Irfan Yousaf emphasized the importance and need for uniform system of education and syllabus for the development of education. He said that education has suffered badly in the public sector, highlighting that emergency plans need to be put in place for uplifting the standards and infrastructure development. He said that the struggle of MSM is for the improvement of education and the protection of the rights of the students.
MSM President said that educational curriculum needs to be redesigned on scientific lines and modern facilities need to be provided to the institutions. He said that it is our demand that special cells should be constituted for the eradication of corruption from the educational institutions. He said that the children of government officers and politicians should get education from the government institutions so that they could know about the horrible conditions public sector education has sunk in. He said that it is necessary to purge the educational institutions of politics and extremism of every kind. He also highlighted the need for synergy among civil society, teachers and students in order to end the class-based system. Only a uniform curriculum can put us on the path of moderation, he added.