Hard work & sincerity are building blocs of success: Shaykh-ul-Islam Dr Muhammad Tahir-ul-Qadri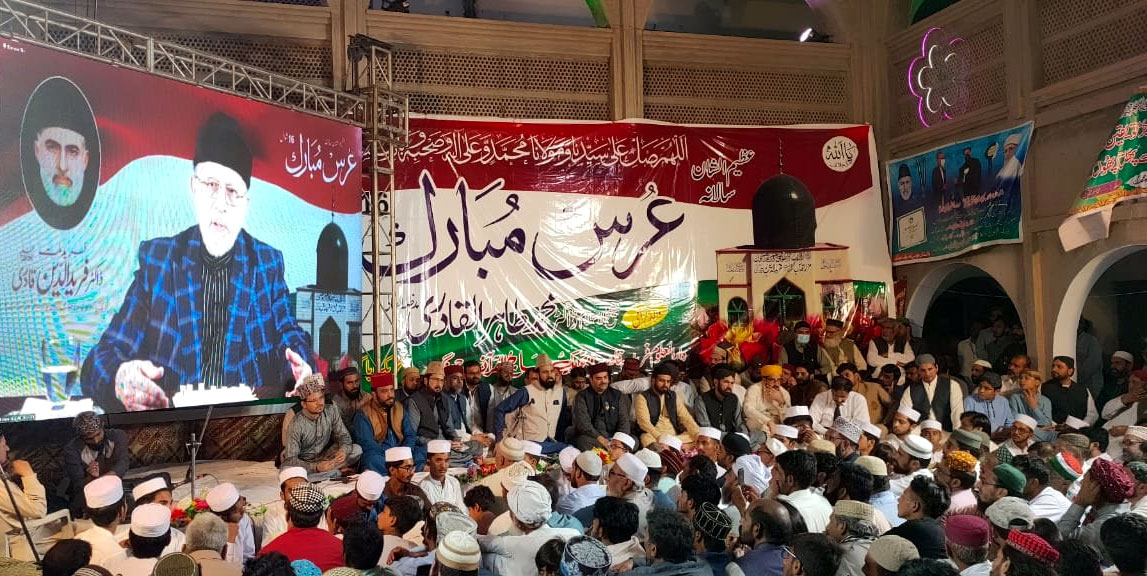 After the determination of the life goal, sincerity, constant struggle and steadfastness take one to the ladder of success. Sporadic hard work, gluttony and a life of comfort are the reasons for the failure of man. If we look at life of any successful person, we will find the attributes of perseverance, hard work, love of humanity and devotion to duty present in them. Love for comfort and success cannot be together.
Shaykh-ul-Islam Dr Muhammad Tahir-ul-Qadri made these remarks while addressing the 49th Urs of Hazrat Farid-e-Millat Dr Farid-ud-Din Qadri (R.A). He said that Dr Farid-ud-Din Qadri traveled through many countries all his life without caring for the resources. He played a leading role in the Pakistan struggle and also had the honour of meeting Hakeem-ul-Ummat Allama Dr Muhammad Iqbal.
Dr Tahir-ul-Qadri said that Dr Farid-ud-Din Qadri also had the privilege of sitting at the stage on the occasion of a big public gathering at Minto Park on March 23, 1940. He said that his great gather loved learning and dedicated his life to acquisition of knowledge. He said that as a father, he made him get modern and religious education from the best teachers of their time. He said that whatever he is today is because of his father, Dr Farid-ud-Din Qadri.
Dr Tahir-ul-Qadri advised the youth that if they want to achieve success in this world and hereafter, then they should make hard work and sincerity the governing principles of their life.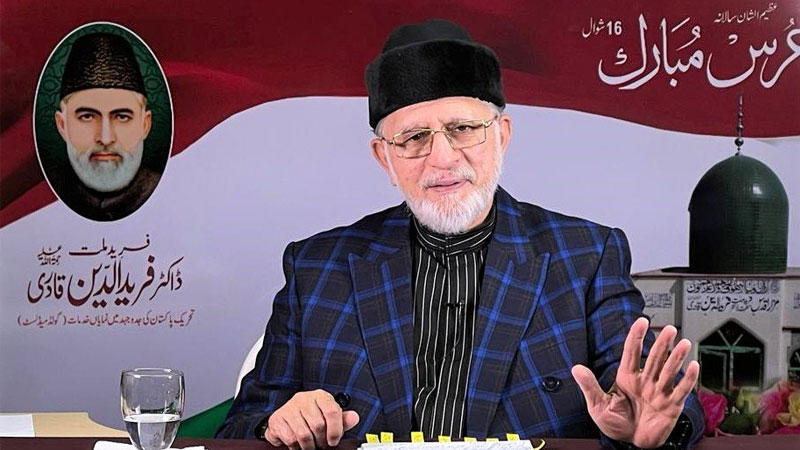 Those present on the occasion were Sahibzada Muhammad Sibghatullah Qadri Administrator Darbar Farid-e-Millat, Allama Hafiz Abdul Qadeer Qadri Director Dar ul Uloom, Jawad Hamid, Allama Rana Muhammad Idrees, Doctor Rafiq Najam, Sahibzada Muhammad Tahir Qadri, Raja Zahid Mahmood, Noorullah Siddiqui, Shazad Rasool, Haji Muhammad Ishaq, Hafeez Chaudhry, Allama Ain ul Haq Baghdadi, Naeem ud Deen Chaudhary Advocate, Muhammad Arif Chaudhary, Mian Rehan Maqbool, Mansoor Qasim Awan, Muhamad Sanaullah, Muhammad Iqbal Mustafavi, Muhammad Shabaz Tahir, Allama Ghulam Rabani Taimoor, Iqbal Murtaza, Mansha ul Islam, Qari Riyasat Ali Chaddhar.
Qari Noor Muhammad Chishti, Qari Rafiq Naqshbandi, Sahibzada Tasleem Ahmed Sabri, Safdar Ali Mohsin, Shahbaz Qamar Faridi, Muhammad Afzal Noshahi, Zaheer Bilali Brothers, Shahzad Brothers and others recited Naat Sharif.