Traders & industrialists can ease the pain of masses: Dr Hassan Mohi-ud-Din Qadri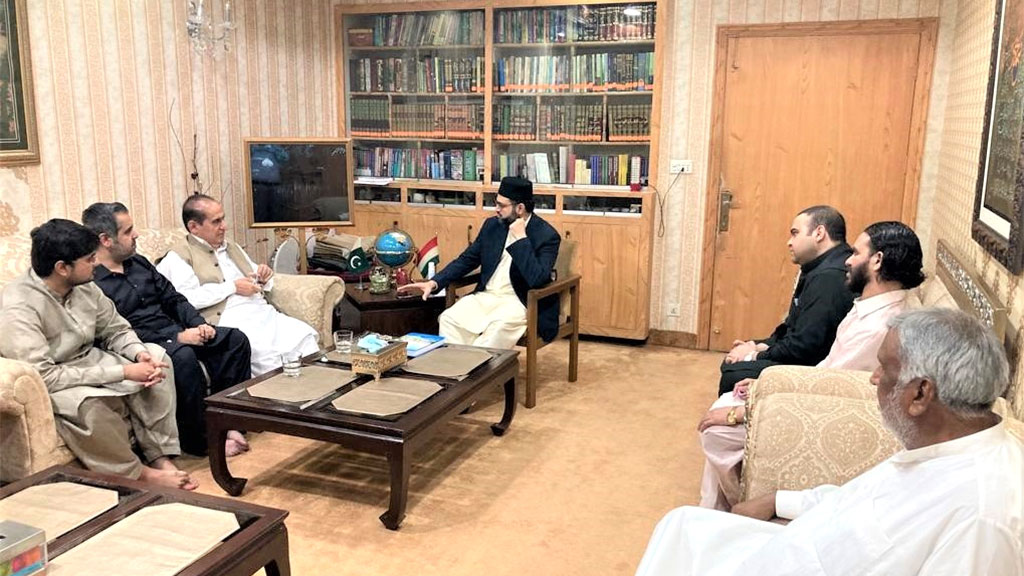 President All-Pakistan Small Traders Association and Industries Babar Butt met Dr Hassan Mohi-ud-Din Qadri, Chairman MQI Supreme Council along with the delegation. The matters relating to the problems facing the traders and industrialists came under discussion during the meeting.
Talking to the traders and industrialists, Dr Hassan Mohi-ud-Din Qadri said that the traders' community should create facilitation and ease for the consumers. He said that Allah Almighty rewards those who are helpful to others in need. He said that trading was the profession of the Holy Prophet (peace be upon him), stating that it is also an act of Sunna. He said that there are principles and guidelines for everything in Islam. That trade and commerce are also subject to set certain rules and regulations, which if complied with, are a guarantee of success.
Dr Hassan Mohi-ud-Din Qadri said that honesty, excellence of manners and integrity are of vital importance in the trade profession. He said that the trading community plays the role of the backbone of the country as they are the captains of trade and industry and propel the country towards progress and prosperity.
Led by Babar Butt, the delegation visited various offices and departments. They met with Khurram Nawaz Gandapur, and visited Gosha-e-Durood and Jamy Shaykh-ul-Islam.
Chairman Awami Traders Association Haji Ishaq Ahmad briefed the delegates about the working of various departments of Minhaj-ul-Quran International. Speaking on the occasion, Babar Butt said that Shaykh-ul-Islam has rendered contributions and services for the promotion of Islam. He said that his services are held in the highest esteem not only in Pakistan but also abroad. He said that Dr Qadri is spreading the Islamic teachings of love, peace and harmony among the youth, which is a huge service to the community and religion.