Preparations for collective sacrifice 2022 in full swing
Brig. (r ) Iqbal Ahmad Khan, vice-president of MQI, has said that the arrangements have been completed for the sacrifice of small and big animals on the upcoming Eid-ul-Adha. He said that 50 administrative committees have also started working. The registration process has also been launched across the country. The camps for collective sacrifices will be set up in more than 100 cities. The central slaughter house will be established in Lahore like the practice of the previous years with state of the art facilities.
Brig. (r ) Iqbal Ahmad Khan made these remarks while addressing the participants of the meeting of the administrative committees. Jawwad Hamid, Hafiz Khurram Shahzad, Ayub Ansari, Saeed Akhtar, Mian Zahid Javed, Abbas Naqshbandi, Mushtaq Ahmad, Shafqat Nadeem, and others were present on the occasion.
Iqbal Ahmad Khan said that healthy animals are being purchased in line with the requirements of Shariah. He said that the thousands of volunteers associated with different forums of MQI will distribute meat among the poor and needy. He said that a mechanism has been made for the maintenance and distribution of the meat in hot and humid conditions. He further added that international best practices will be followed for the disposal of the solid waste.
Brig. (r ) Iqbal Ahmad Khan said that the services of Minhaj Welfare Foundation are before everyone to see. He said that the funds so procured through the sale of hides are spent on the educational, and welfare projects of MQI. He said that Aghosh Orphan Care Home is one flagship welfare project of MQI in addition to educational institutions that are run with the donated money. He said that the workers of MQI take part in the activity of collective sacrifice purely for the pleasure of Allah.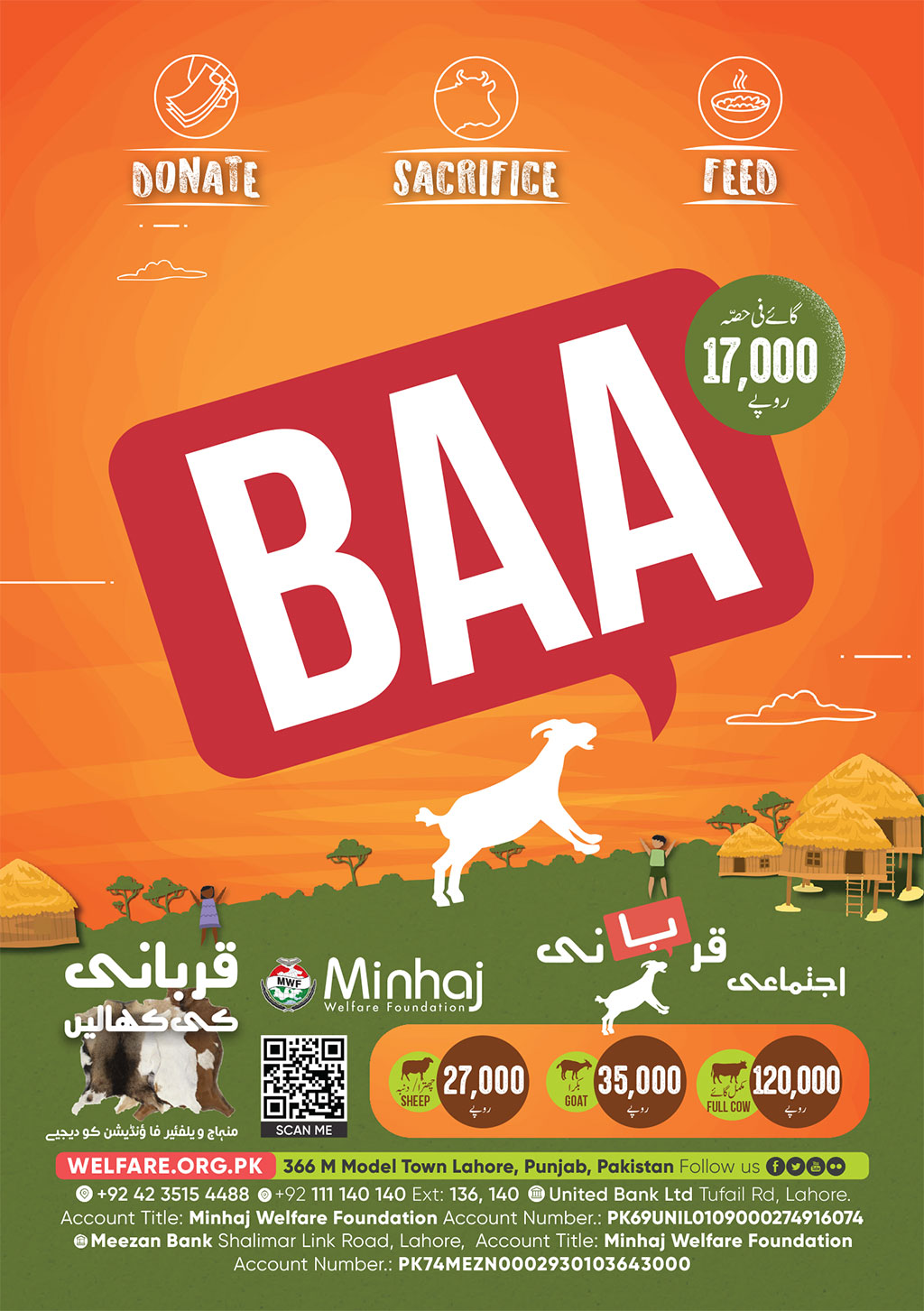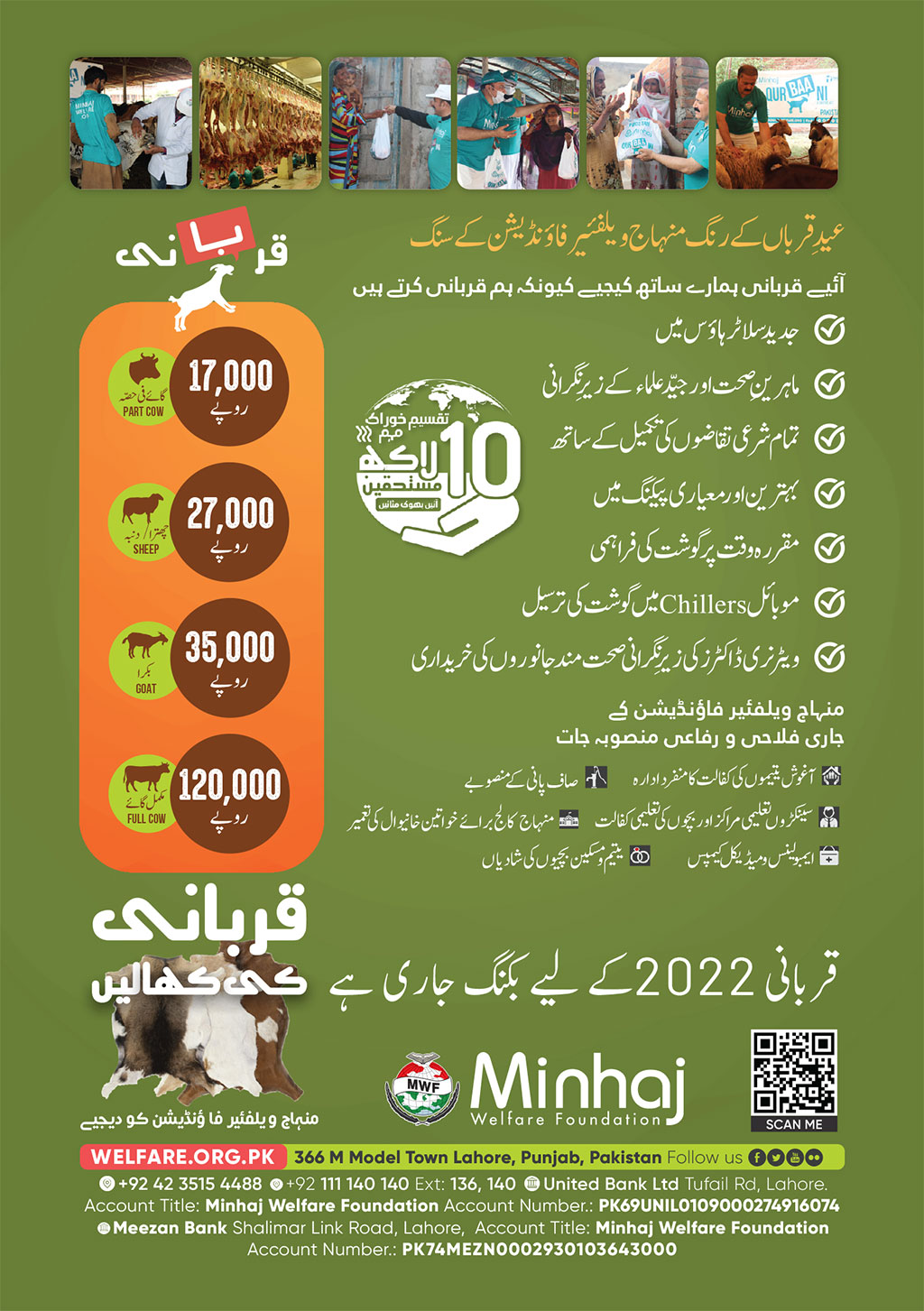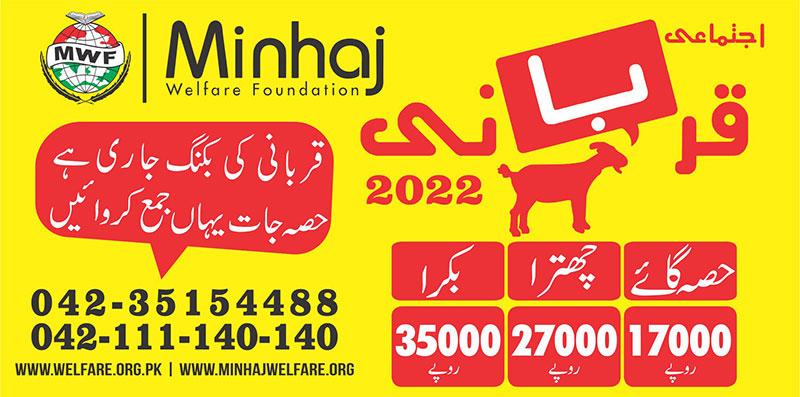 ---