MQI Lahore leaders call on Dr Hassan Mohi-ud-Din Qadri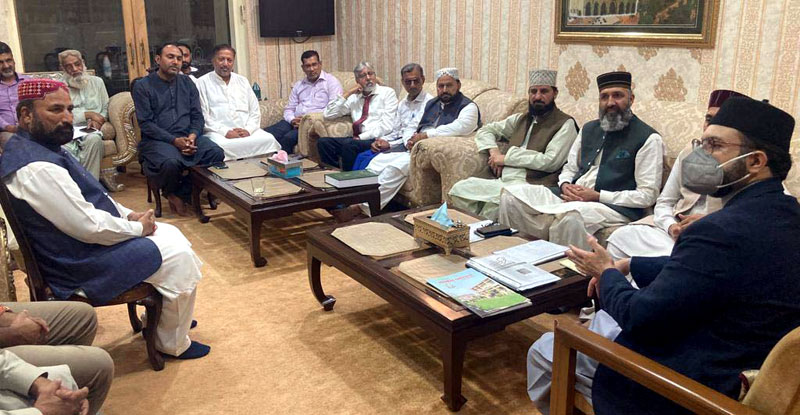 A delegation of MQI Lahore chapter led by president Lahore Rana Nafees Hussain Qadri called on Chairman MQI Supreme Council Dr Hassan Mohi-ud-Din Qadri. Chairman Supreme Council congratulated the Lahore chapter on holding a rally and raising a voice for justice for the martyrs of Model Town tragedy.
Speaking to the workers, Dr Hassan Mohi-ud-Din Qadri said that speaking up for justice for the families of the martyrs is part of our faith. He said that the barbarity committed on June 17, 2014 will never be pardoned, adding that we pray to judiciary to play its role in the dispensation of justice.
The meeting was attended by Prof Zulifqar Ali, Capt. (r) Abdul Hameed, Mian Mumtaz Hussain, Allama Ghulam Shabbir Jami, Muhammad Asghar Sajid, Amjad Hussain Chaudhry, Haji Muhammad Mujahid, Muhammad Afzal Bhatti, Shafaqat Mughal, Tariq Altaf, Rana Ateeq and others.
Rana Nafees Hussain Qadri presented the performance report of the MQI Lahore chapter and said that all efforts are being made to convey the message of MQI and Dr Tahir-ul-Qadri to every household. He said that exemplary programs of lectures on the Holy Quran and Durood are being held regularly throughout the city. He said that membership drive, reorganization and mass contact campaign are being pursued simultaneously, stating that the process down to the union level will be completed soon.