Shaykh-ul-Islam's new book 'Aqida e Tawhid (Iman bil-Allah)' published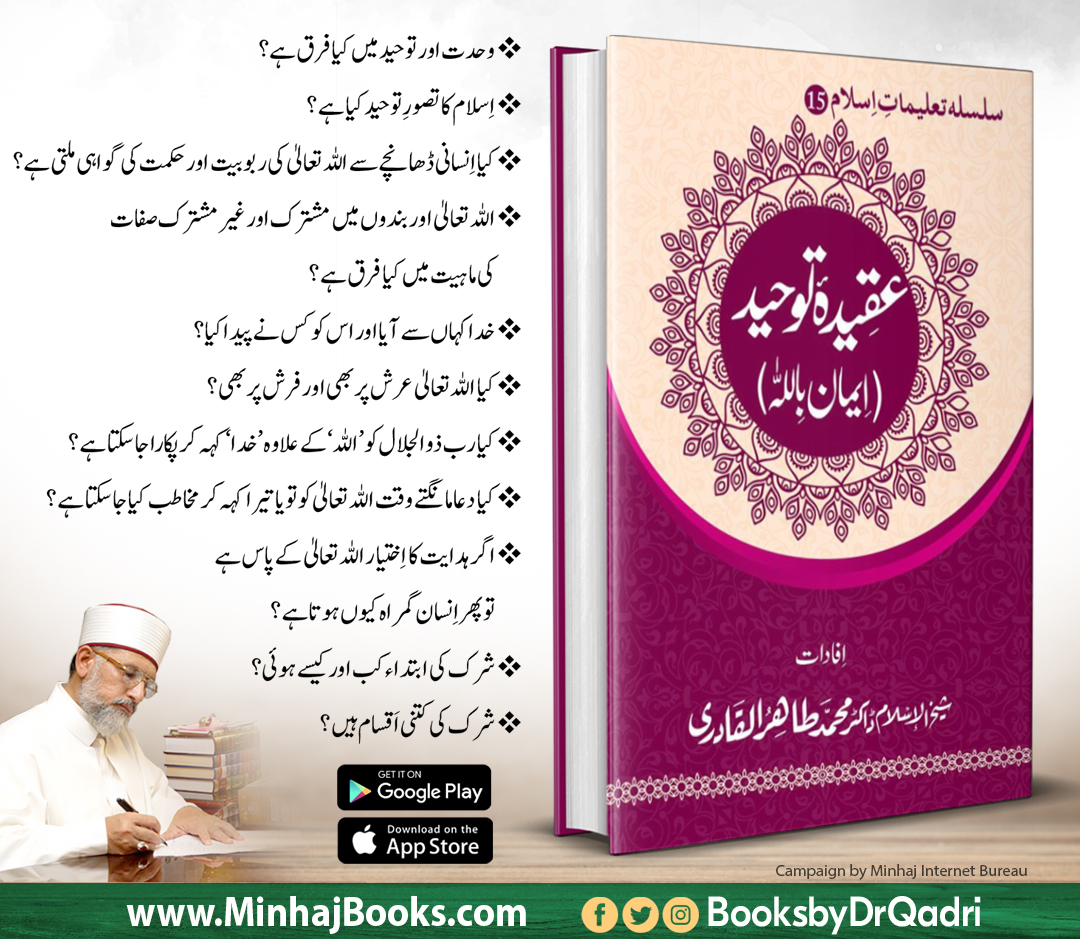 Soul-warming new books of Shaykh-ul-Islam Dr Muhammad Tahir-ul-Qadri have been published. These new publications are part of the series on the Concept of Oneness of God. The book "Aqida e Tawhid (Iman bil-Allah)" consists of five chapters and 223 subjects and has been written in easy-to-understand and relatable language along with the reference of the Holy Quran and Sunnah.
The book also contains thought-provoking chapters on the concept of God in various religions, including the type of Tawhid and innovations. It also has discussions on the intriguing questions found in the minds of our youth about God and quenches their intellectual and scholarly thirst.
Shaykh-ul-Islam Dr Muhammad Tahir-ul-Qadri has said that the belief in the oneness of God is the foundation-stone of the life of Iman. He said that a belief is a verification of the heart which creates a sense of certainty and conviction. He said that belief has a deep relationship with human life, adding that all the actions and thinking of human beings are based on the belief they hold. He said that if belief is in the right place, it will lead to the right kind of actions and vice versa. He said that it is important for a Muslim to have correct set of beliefs and then stay on them, no matter what the challenges and attractions to the contrary.
The book has been published by Minhaj-ul-Quran Publications.