Shaykh-ul-Islam Dr Muhammad Tahir-ul-Qadri addresses overseas workers of MQI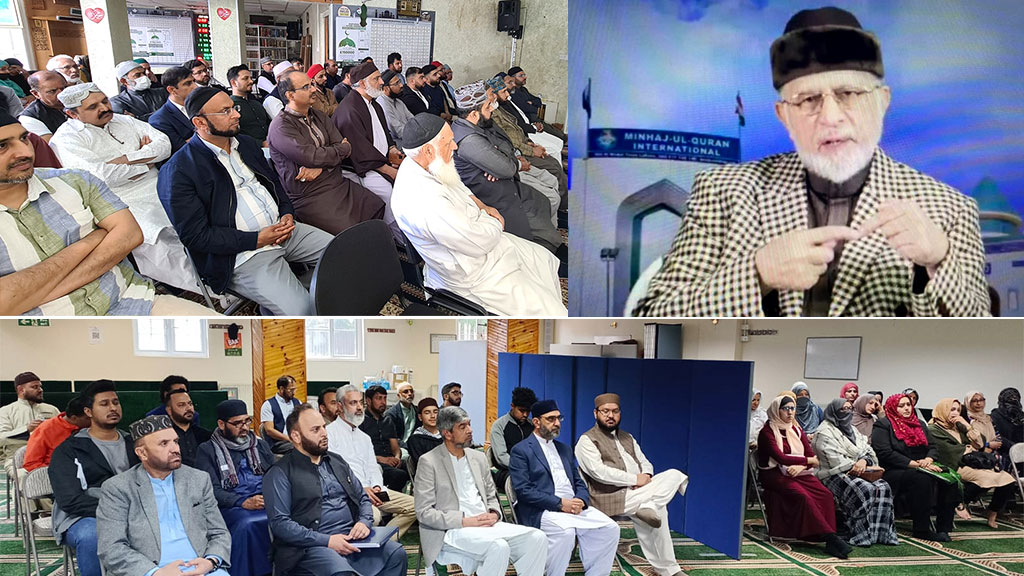 Shaykh-ul-slam Dr. Muhammad Tahir-ul-Qadri addressed overseas workers of MQI worldwide on Saturday 25th of June this year. This session was watched live from UK, Europe, Asia, Australia, South Africa , USA, Canada, and from Gulf countries in form of physical gatherings at MQI centers. 3000+ individuals attended online this exclusive session through zoom link.
Shaykh-ul-slam gave a special briefings on the concept of Mawakhat in the light of the teachings of our Holy Prophet (PBUH) to all NEC's, LEC's, scholars, representatives from all forums and all rufaqaa of Minhaj-ul-Quran International.
Shaykh-ul-Islam elaborated the concept of brotherhood in depth and explained the concept of «sharing is caring». He further explained that a momin has a brotherly relation with his fellows and cares for them. He further elaborated that an individual is not in peace as long as people in his surroundings are struggling financially. Shaykh-ul-Islam put stress on how generous our Prophet (PBUH) was and how he (PBUH) created such society in Medina which cared for each other.