Eid-ul-Adha: MWF sets up 300 camps across Lahore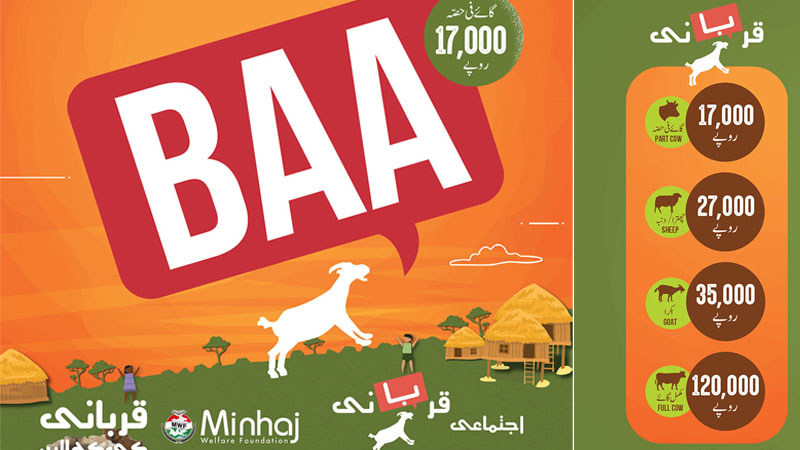 Naib Nazim-e-Aala of MQI Jawwad Hamid and Secretary Qurbani Campaign Hafiz Khurram Shahzad along with the heads of the administrative committees visited the central slaughter house to inspect the arrangements. After a tour of the venue, he said that all arrangements for the slaughter of the thousands of animals have been completed. He said that the administrative committees have worked out the plan to slaughter the animals in time and distribute the meat among the deserving. He said that the best care of the animals is being undertaken according to the weather conditions. He said that trained staff and a team of veterinary doctors will remain present round the clock at the venue.
Jawwad Hamid said that preparations have been made for the slaughter of the animals including the arrangements to keep the meat under the cold temperature to prevent it from going sour. He further said that the waste of the sacrificed animals will be disposed of according to the international best practices. He said that the animals are being bought as well, adding that more than 300 camps have been set up by MQI Lahore for the sacrifice. He said that the animals will be slaughtered during the three days of Eid by a team of expert butchers in the light of guidance of doctors and religious scholars.
Saeed Akhtar, Ayub Ansari, Mian Zahid Javed, Rana Attique and others were present on the occasion.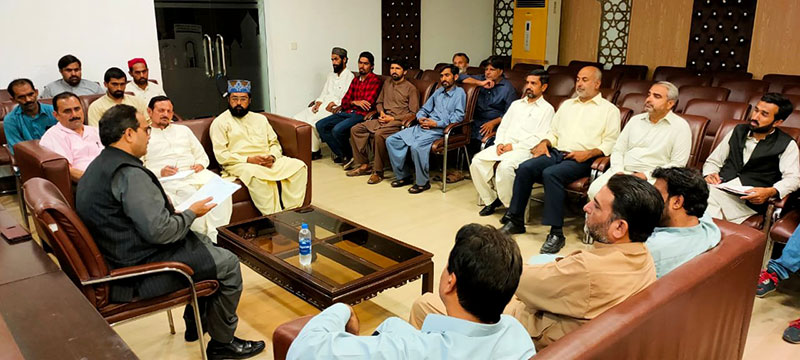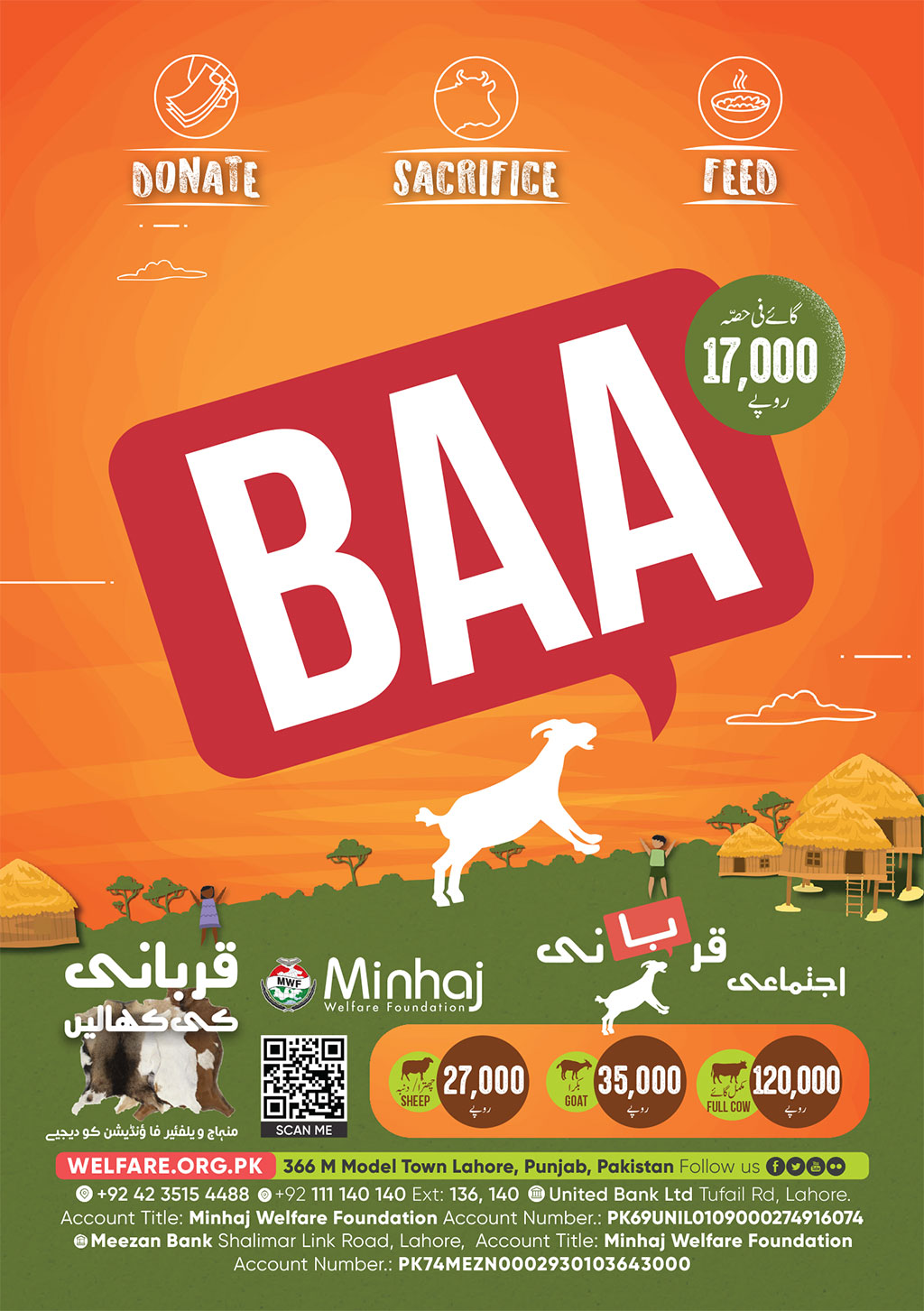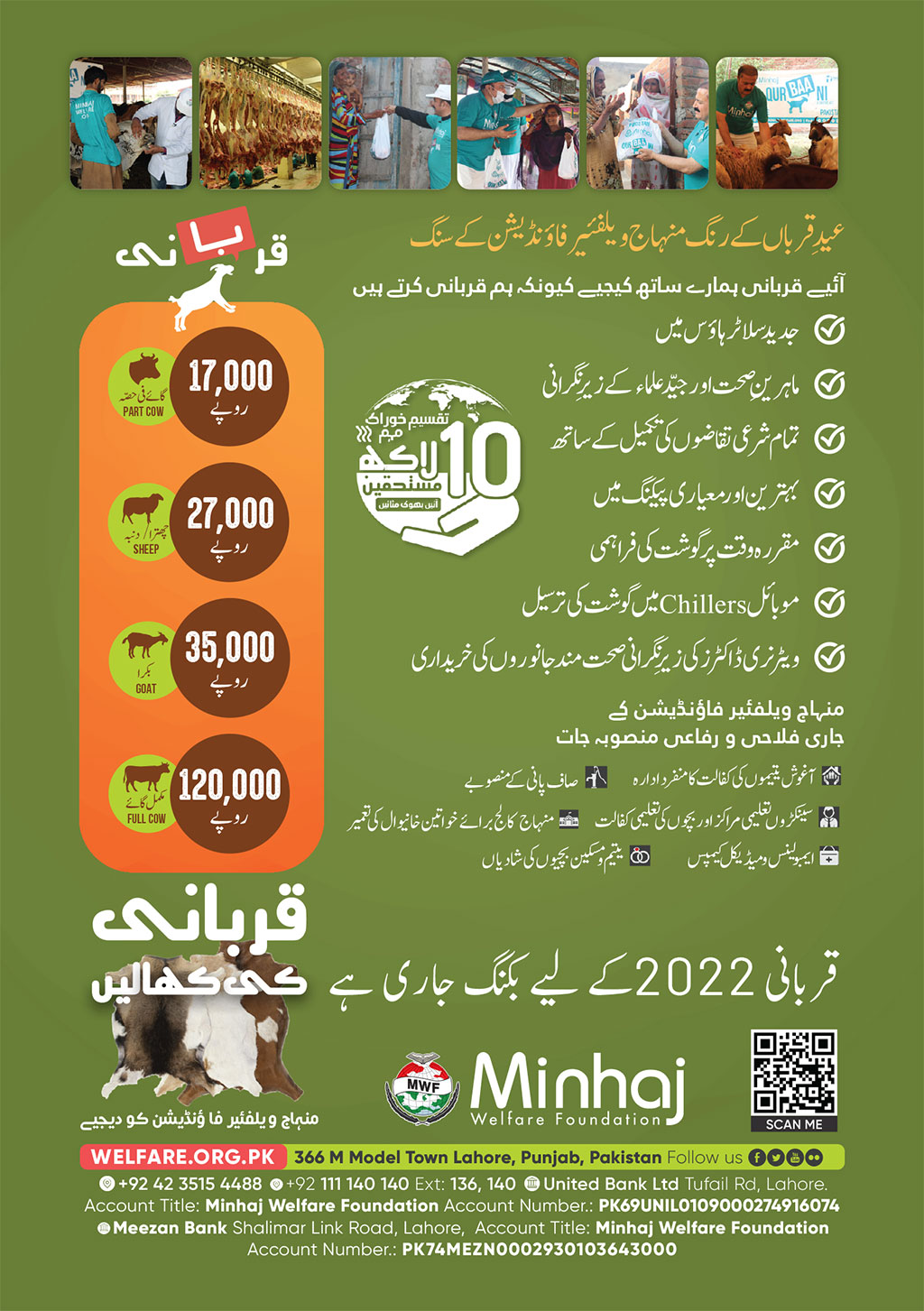 ---