The purpose of sacrifice is to win pleasure of Allah: Jawwad Hamid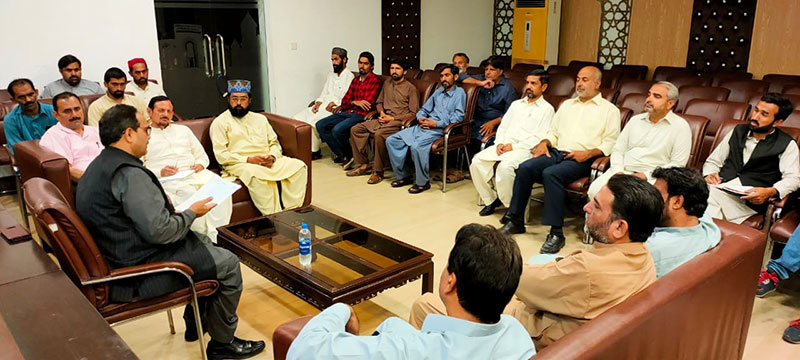 Naib Nazim-e-Aala Jawwad Hamid has said that including the less privileged sections of society in one's happiness is the philosophy of Eid-ul-Adha. He said that the festival of sacrifice imparts to us the lesson of selflessness and love. He said that it is our religious and moral obligation to share our festivities with our poor relatives and neighbours on Eid. He said that though we slaughter animals on Eid, the real spirit of the festival is piety, and sincerity.
Jawwad Hamid said that the acceptance of sacrifice depends on the purity of intentions, not ostentation. He said that the purpose of following the Sunnah of Hazrat Ibrahim (AS) is to win pleasure of the world and eradicate our base desires.
Jawwad Hamid made these remarks while addressing a meeting of the administrative committees, which was held to review the final preparations of the Qurbani campaign 2022. He said that all arrangements have been completed and the meat of the slaughtered animals will be distributed among the poor. He said that a state-of-the-art slaughter house has also been set up where hundreds of animals will be slaughtered during three days of Eid.
Hafiz Khurram Shahzad, Ayub Ansari, Saeed Akhtar, Mian Zahid Javed, Saeed Shah and Ateeq ur Rehman were present in the meeting.