Hajj is a manifestation of equality of humankind: Shaykh-ul-Islam Dr Muhammad Tahir-ul-Qadri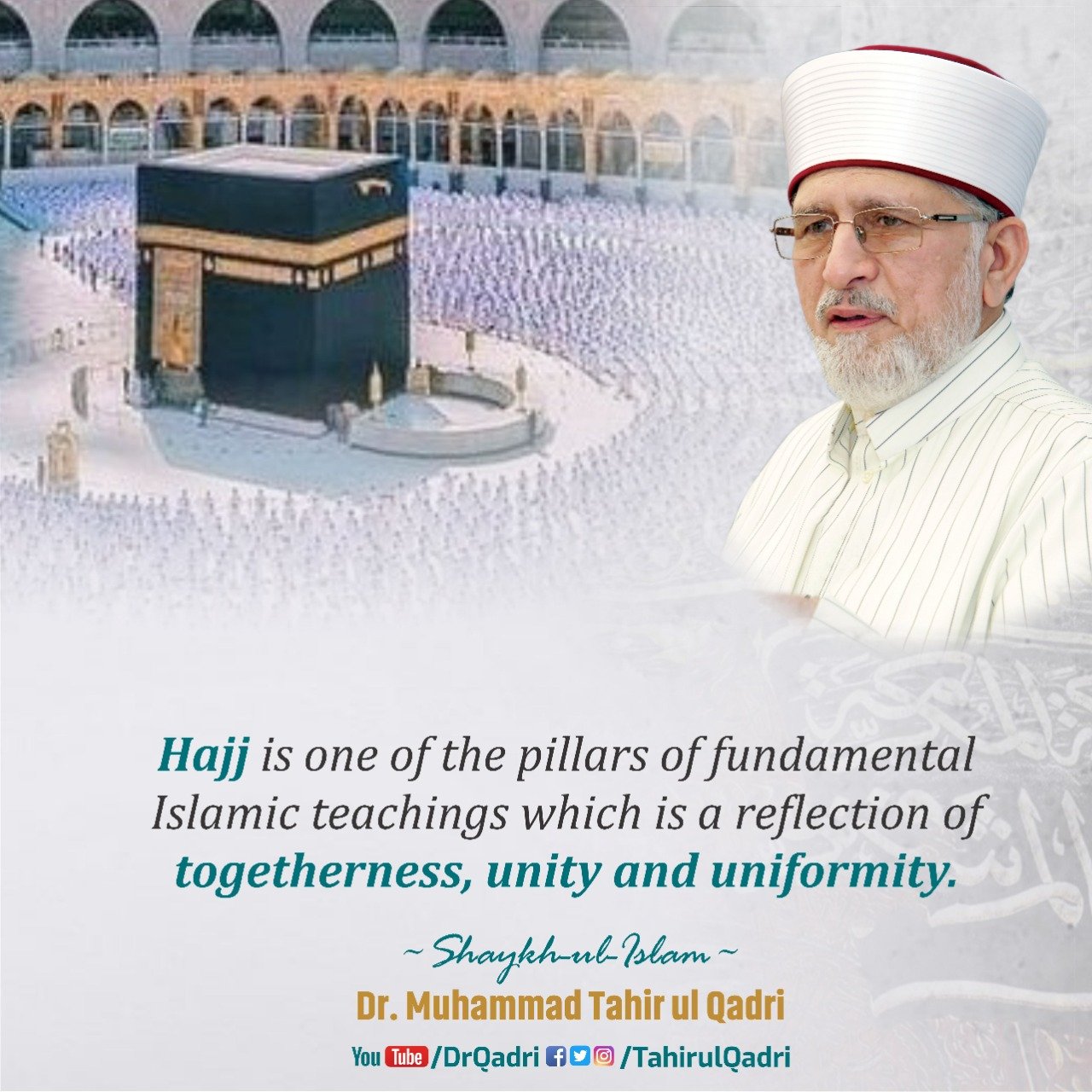 MQI founding leader and patron-in-chief Shaykh-ul-Islam Dr Muhammad Tahir-ul-Qadri has congratulated hundreds of thousands of pilgrims for performing Hajj. He said that performance of this great religious obligation is a matter of blessing and those who are lucky enough to do that are purged of the sins like the innocent children. He said that Allah Almighty listens to the prayers of the people who make dua with sincerity of their emotions.
Shaykh-ul-Islam said that Muslims in general and Hujjaj in particular should make a prayer for unity, prosperity and peace in the Muslim lands. In a message, he said that Hajj is one pillar of the Islamic teachings which is reflective of collectivity and unity of Muslims. He said that it is also a manifestation of equality amongst Muslim community. He said that all distinctions of race, color and creed fade in the performance of the rites of Hajj, as all prostrate themselves before Almighty and look toward Him for mercy. He said that the respect for the Islamic teachings is a sign of emotional and sincere connection with Allah.