Islamic message of brotherhood presents a way of challenges | Shaykh-ul-Islam's UK Tour 2022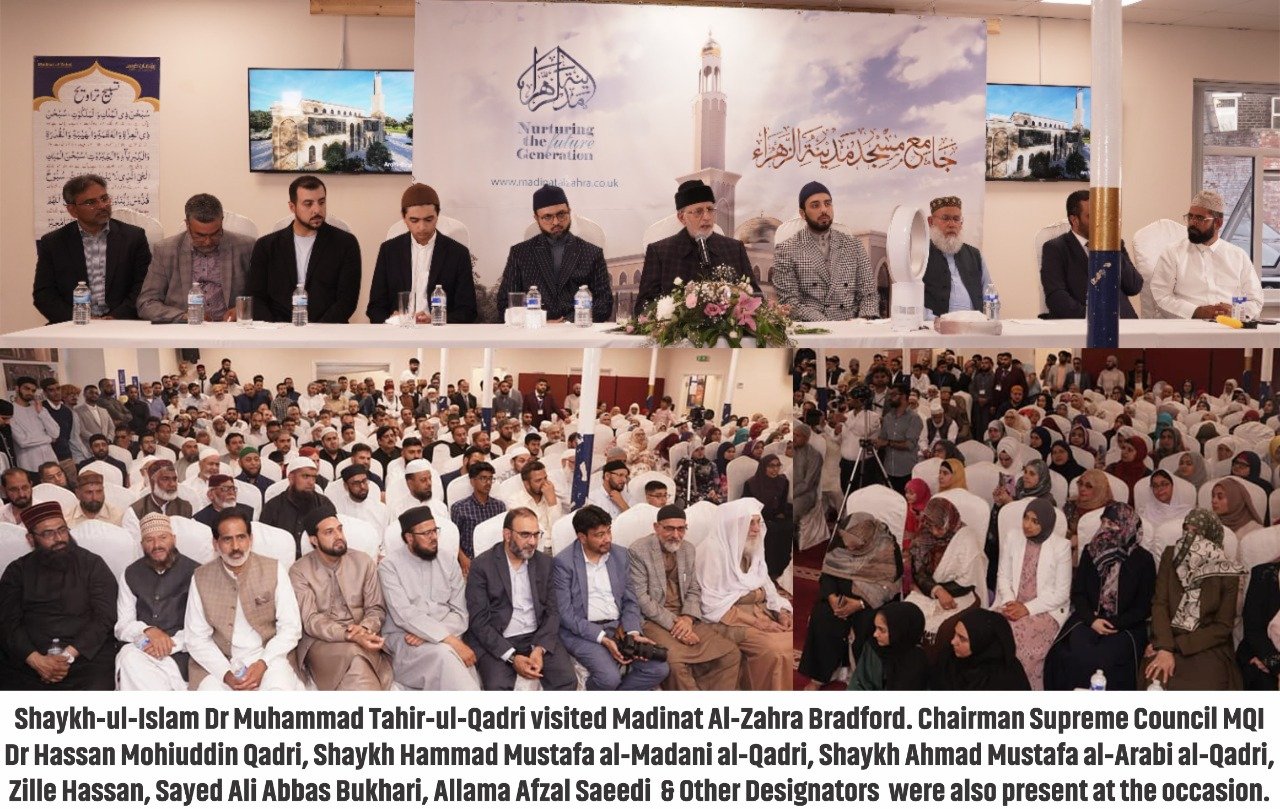 In this age of comprehensive decline for Muslims, every walk of life has suffered badly. Be it society, values, morality and even spiritualism, there is a never-ending pall of gloom and disappointment hanging over. Factors such as recurrent increase in the prices of edibles and petroleum products, class divisions, sectarian enmities, social and economic inequality, and the exploitation of the poor and weaker segments of society, are some of the reasons that reflect a general sense of despondency holding sway across the Muslim lands.
Individual and collective interests have taken precedence over the relationship based on the core teachings of our great religion. Muslims were never as indifferent to the plight of each other as they are today. The Islamic message of brotherhood has lost its relevance in the face of the temptation of vested interests.
In this period of great turmoil, unrest and tumult, there is one personality that continues to push through Islam's core message of brotherhood and fraternal unity away from the din and noise of the prevailing ills. This man is reminding Muslims of the forgotten lessons imparted to them by their beloved Holy Prophet (SAW). He is appealing to the religious scholars of all hues and colours to rise above their narrow sectarian interests and get together for their larger role in the interest of the entire community. This man is reminding the Muslim youth of their essential duty towards learning knowledge, telling them that they are the real asset of their community. The personality we are talking about here is none other than Shaykh-ul-Islam Dr Muhammad Tahir-ul-Qadri, the great revivalist of our times.
Indifferent to his health condition and the need for rest, Shaykh-ul-Islam Dr Muhammad Tahir-ul-Qadri is on a UK tour in the service of Islam and humanity. He is holding conferences and seminars in various cities as part of his mission to remind the people of the Islamic message of brotherhood. He is bringing people together by healing their hearts and addressing their confusions and doubts.
It is for such people that Allah has asked His followers to pray to enable them to follow in the footprints of these people, for they remain invested in the efforts of serving His people, day in and day out.