Diploma-in-Quran Studies Course concludes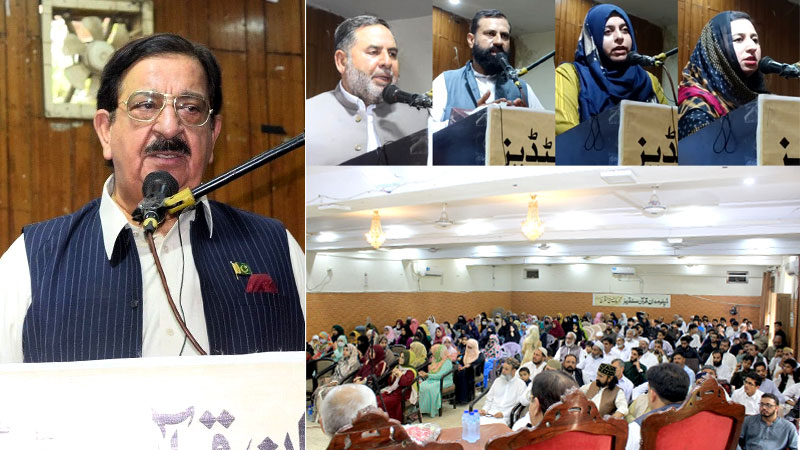 Addressing a concluding ceremony of a 10-day Diploma-in-Quran studies course held under the banner of the courses department of MQI, Secretary General Khurram Nawaz Gandapur said that we will have to adopt the teachings of Quran and Sunnah for the establishment of an Islamic society. He said that learning about these teachings and acting upon them is the right path. He said that extremism and sectarianism have increased in society because of our collective failure to convey these teachings to our succeeding generations.
Khurram Nawaz Gandapur said that it is our individual and collective duty to understand the message of the Holy Quran and communicate it to others, adding that it is how our society can become the hub of peace and tranquility.
MQI Secretary General congratulated the courses department on arranging the short course and said that such courses are an effective way to make people aware of the teachings of the Holy Quran and Sunnah.
Coordinator of the course Allama Mahmood Masood Qadri said in his speech that the Courses Department continues to hold such programs throughout the year inside Pakistan as well as abroad. He said that these courses are playing a role in promoting the teachings of the Holy Quran and Sunnah.
Certificates were distributed among the participants whereas the teachers were awarded shields in recognition of their hard work and commitment. Anar Khan Gondal, Umme Habiba Ismail, Rabia Mazhar, Raazia Naveed, Asif Mirza, Sardar Naseem Anjum, Allama Akhtar Awan, Allama Ismail Saqi, Prof Allama Arshad Mustafavi, Mazhar ul Haq, Raja Kamran, Ahmad Mohi-ud-Din and others addressed the ceremony.