Arrangements completed for 39th International Mawlid-un-Nabi (pbuh) Conference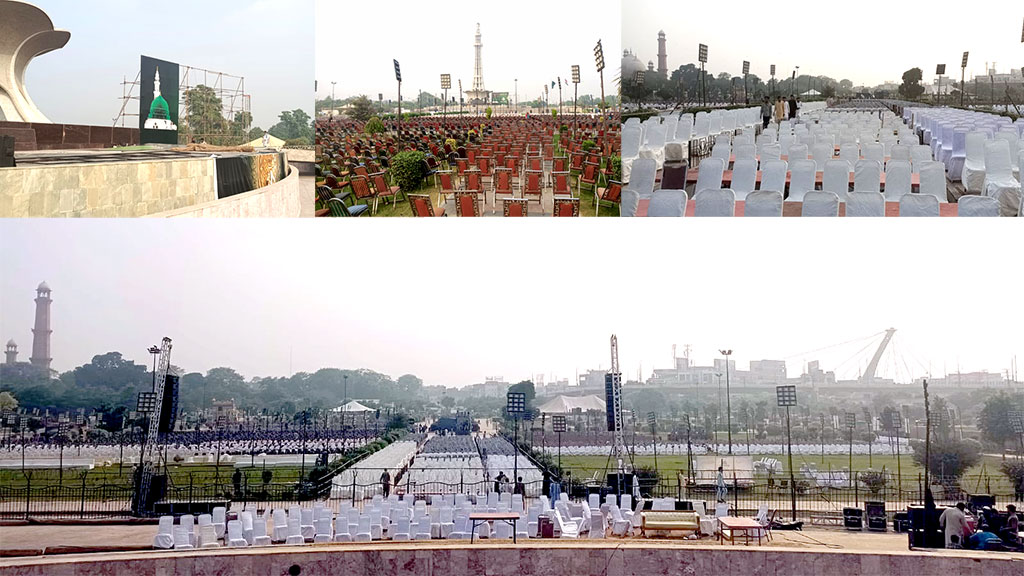 The arrangements for the 39th International Mawlid-un-Nabi (pbuh) Conference have been completed. The mega event will take place at historic Minar-e-Pakistan on the intervening night of October 8-9. More than one lac families have been invited from Lahore alone. Thousands of the people belonging to the various walks of life will come from across the country to express their love of their beloved Prophet (pbuh).
Meanwhile, the public contact drive urging people to attend the Conference continues at full pace. Shaykh-ul-Islam Dr Muhammad Tahir-ul-Qadri will deliver his special address on the occasion. Ziyafat-e-Milad will also be arranged for the people on the lawns of Minar-e-Pakistan like the practice of the past years.
Separate venues have been dedicated for men and women. Reception camps are being set up at different entry points of Lahore to welcome and guide the incoming caravans. Renowned religious, social and political personalities and Mahsyakh will also attend the Conference.
Secretary International Mawlid-un-Nabi ﷺ Conference Jawwad Hamid has said that no stone will be left unturned to decorate the venue to reflect the festivity and celebration. He said that religious scholars and representatives of different schools of thought have been invited. The vast grounds of the Minar-e-Pakistan have been brightened with the electric bulbs.