Faith leaders attend Milad feast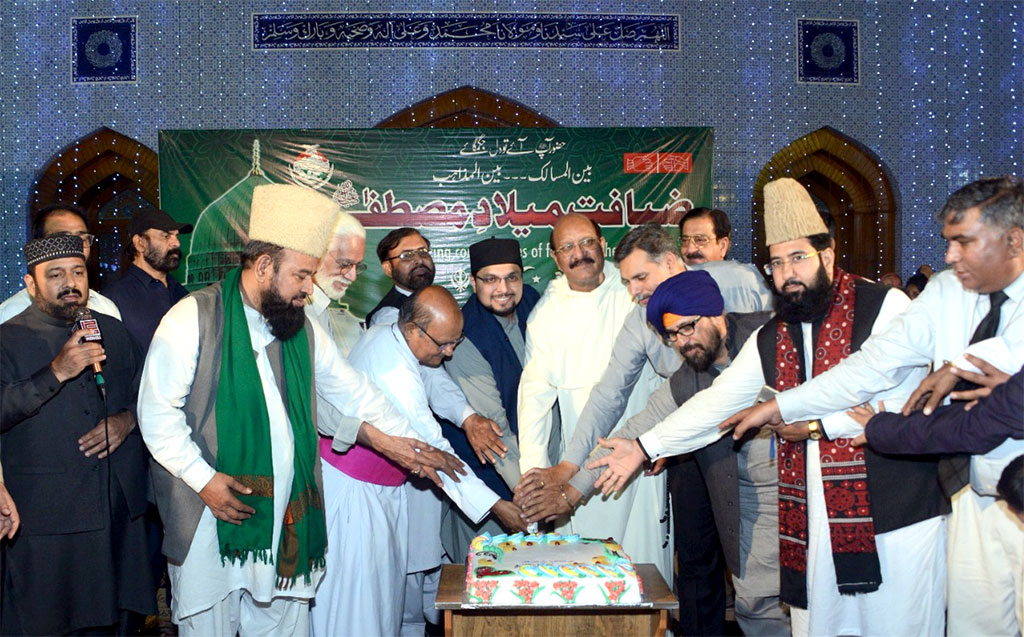 Muslim, Sikh, Hindu and Christian faith leaders attended the Milad feast arranged by Minhaj-ul-Quran International (MQI) at the central secretariat during 12 days of Rabi-ul-Awwal. Senior MQI leaders and the people belonging to various walks of life also joined the feasts. President MQI Dr Hussain Mohi-ud-Din Qadri presided over the program, whereas Director Christian Study Center Bishop Rt. Rev Samuel Robert Azariah was the guest of honour on the occasion.
Allama Syed Hassan Raza Hamdani, Allama Mahmood Ghaznavi, Allama Badar Munir Saifi, Allama Mufti Ashiq Hussain, Allama Makhdoom Muhammad Asim, Allama Abdul Mustafa Chishti, Major (r ) Saleem Yousuf, and senior actor Rashid Mahmood joined the Milad feast. The idea of the program was to promote interfaith engagement, harmony and dialogue. Among other faith representatives included Director Peace Center, Catholic Church of Pakistan, Dr James Chanan, Pundit Bhagat Lal Khokhar, Sardar Sikandar Singh, Sardar Gurjit Singh, Reverend IB Rocky, Robin Qamar, and Pastor Salman. MQI Secretary General Khurram Nawaz Gandapur, Director Interfaith Relations Sohail Ahmad Raza, Director DFA G.M Malik, Shahzad Ahmad Khan, Aurangzeb Khan and Tayyab Zia were present on the occasion.
The faith leaders as well as religious scholars belonging to the various schools of thought threw light on the need for interfaith and inter-sect dialogue and harmony in the light of the teachings of the Holy Prophet (pbuh).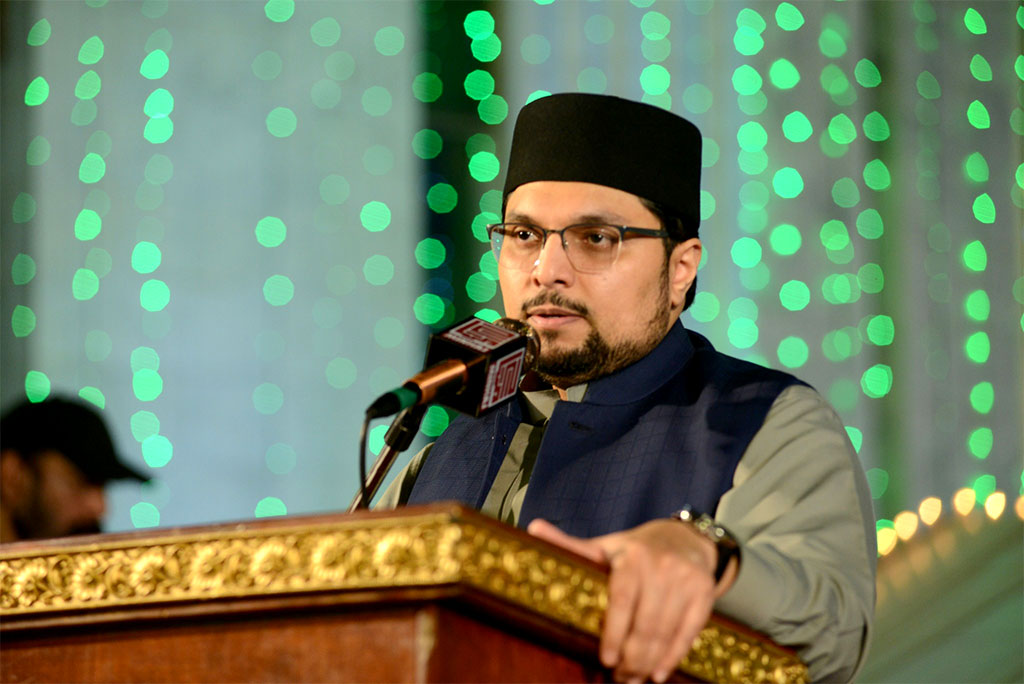 In his keynote address, Dr Hussain Mohi-ud-Din Qadri expressed his gratitude to Allah Almighty Who enabled us to celebrate the occasion of Mawlid-un-Nabi (pbuh) along with the leaders and representatives of all communities. He said that the teachings of the Holy Prophet (pbuh) brightened the whole world and encouraged Muslims to build bridges with other communities and give non-Muslim citizens equal rights in an Islamic state. He said that the State of Medina set up by the Holy Prophet (pbuh) was the best model of interfaith harmony. The beloved Prophet (pbuh) of Allah, he said, gave the world a concept of One Nation consisting of all communities.
Dr Hussain Mohi-ud-Din Qadri underlined the need for frank and candid dialogue to make the world hub of peace and tranquility. He said that Islam is a perfect religion that has specified a set of duties and rights for all segments of society.
Hindu leader Pundit Bhagat Lal Khokhar recited a Naat on the occasion. In his welcoming remarks, Director Interfaith Relations Sohail Ahmad Raza said that the sapling planted by Shaykh-ul-Islam Dr Muhammad Tahir-ul-Qadri 24 years ago has grown into a tree now. He thanked all the faith leaders and religious scholars for sparing time to attend the interfaith Milad feast.
Dr Hussain Mohi-ud-Din Qadri and other faith leaders lit up the candles in celebration of Mawlid-un-Nabi (pbuh) and cut the cake on the occasion.
Director Christian Study Center, while speaking on the occasion, said that every religion of the world including Islam imparts a lesson of love, peace and harmony. He extended his congratulations to Muslim community on the birth anniversary of the Holy Prophet (pbuh). He said that they were privileged to be part of this great gathering. He lauded the role of MQI and said that it is bringing religions and cultures together.
The representatives of all religions made a prayer according to their respective beliefs for the establishment of sustainable global peace. Milad feast was served up afterwards.