Former President of al-Azhar University visits Farid-e-Millat Research Institute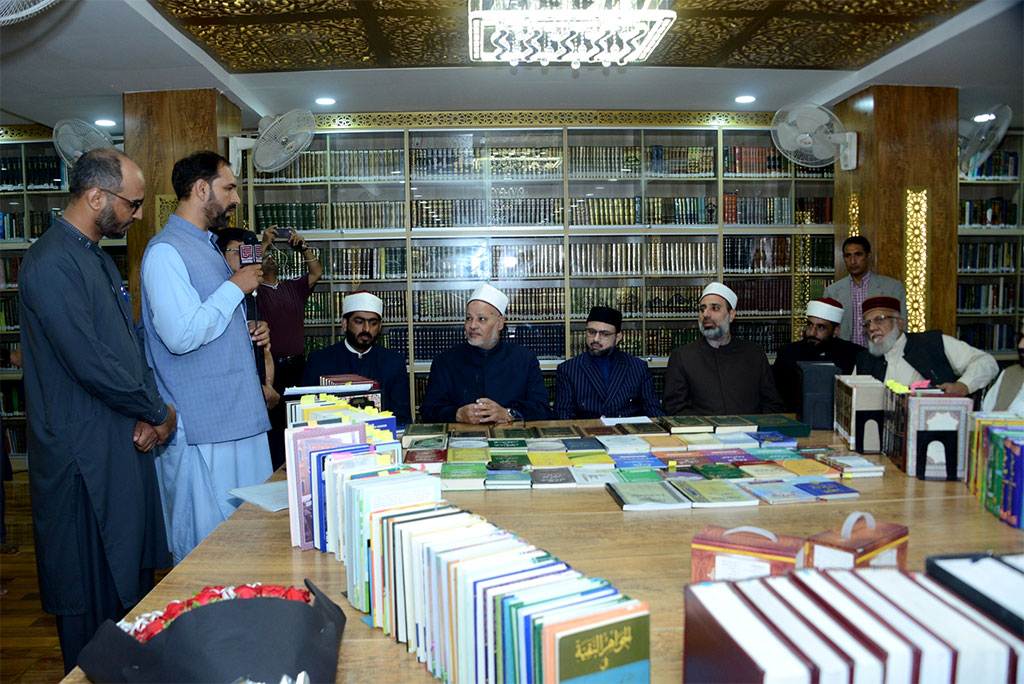 Dr Ibrahim Salih al-Sayyid Sulayman al-Hudhud, former President of the world renowned Al-Azhar University and Sayyid Ahmad Mahmood Hassan (al-Azhar Mosque, Egypt), who were here in Pakistan to attend the 39th Mawlid-un-Nabi (pbuh) Conference 2022, visited Farid-e-Millat Research Institute (FMRi) along with Chairman MQI Supreme Council Dr Hassan Mohi-ud-Din Qadri.
Director FMRi Muhammad Farooq Rana welcomed the honorable guests and showed them around. He also briefed them about the functioning of Farid-e-Millat Research Institute.
In his briefing on the occasion, Muhammad Farooq Rana said that FMRi has been projecting the thoughts, ideology and research work of Shaykh-ul-Islam Dr Muhammad Tahir-ul-Qadri for the last three decades. He said that the establishment of the FMRi, which has become a leading think-tank in Islamic research, is among the revivalist work undertaken by Shaykh-ul-Islam where qualified scholars are busy conducting research into a variety of topics under his direct supervision. He said that hundreds of books of Shaykh-ul-Islam have been published and hundreds of transcripts are in the pipeline at the various stages.
The honorable guests were given brief introduction about some of the leadings and important works of Shaykh-ul-Islam related to the Quran and Hadith Sciences, Islamic Jurisprudence, Morality, Spiritualism, Political Economy and other subjects.
The visiting guests expressed keen interest in the Arabic books and said that they wanted to carry all of them with them on their return. They said that they could not wait to go through the scholarly work and benefit from the knowledge.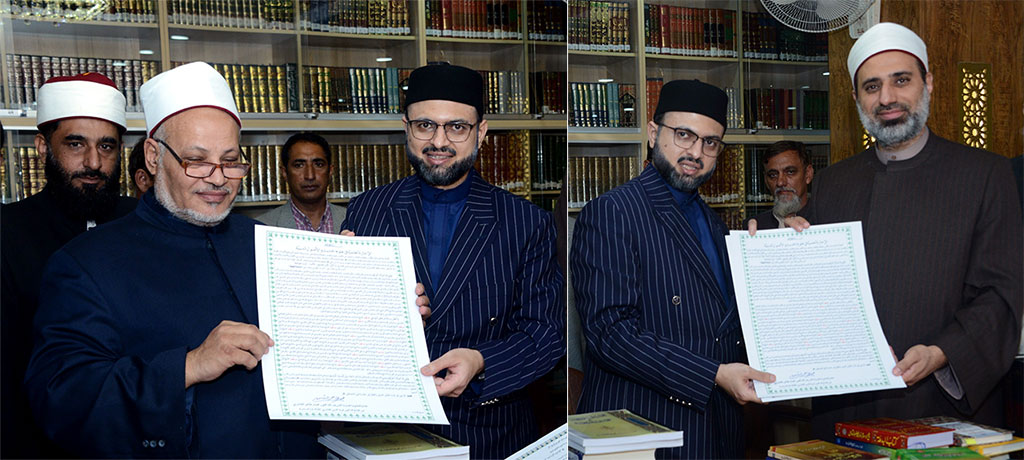 The Arab scholars also showed their interest in seeking Shaykh-ul-Islam's permission to narrate Hadith and 'Asaneed'. Their desire was fulfilled by Dr Hassan Mohi-ud-Din Qadri who gave the permission to the visitors. Expressing his happiness, Sheikh Ahmad Mahmood Al-Azhari said that the permission granted to them to narrate Hadith is superior to many PhDs.
The scholars of Al-Azhar University spent a lot of time in FMRi and sought information about the conduct of research, and compilation process. Later on, Sheikh Ahmad Mahmood Al-Azhari led the Zahur prayer.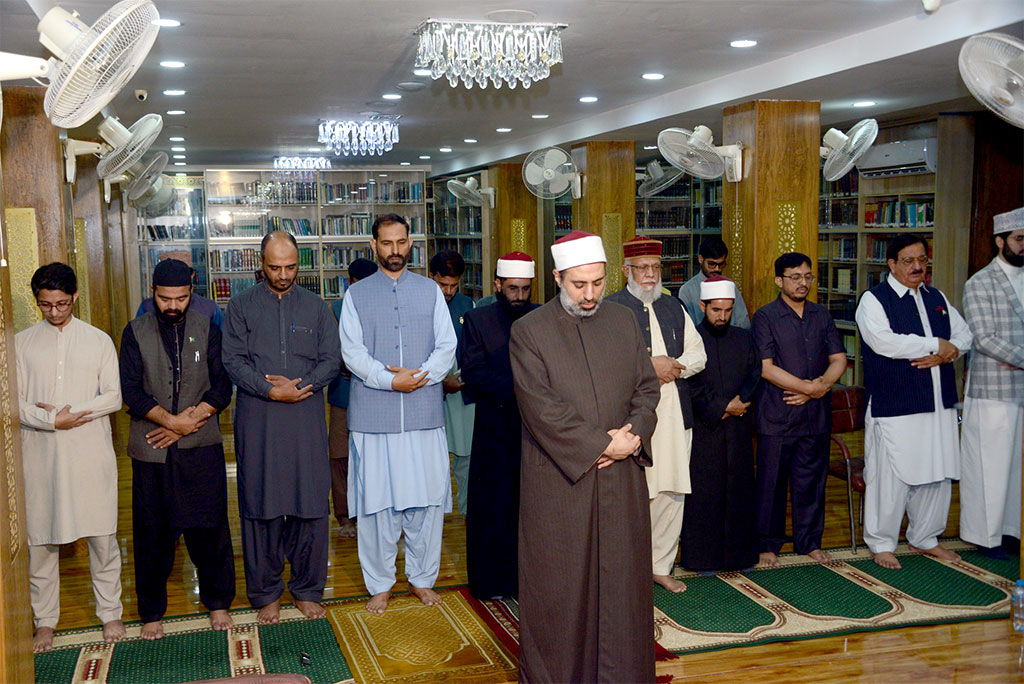 Those present on the occasion included Khurram Nawaz Gandapur, Brig. (r ) Iqbal Ahmad Khan, GM Malik, Noorullah Siddiqui, Prof Muhammad Nawaz Zafar, Dr Mumtaz-ul-Hassan Barvi, Sardar Shakir Mazari, Sahibzada Qasim, Mir Asif Akbar, Dr Muhammad Taj-ud-Din Kalami, Dr Muhammad Afzal Qadri, Dr Faizullah Baghdadi, Dr Shafaqat Ali Baghdadi, Dr Mumtaz Ahmad Sadeedi, Allama Muhammad Ali Qadri, Allama Zaheer Ahmad al-Isnadi, Qaiz Faiz-ul-Islam and other staff members.