Freelancing a solution to unemployment problems: Speakers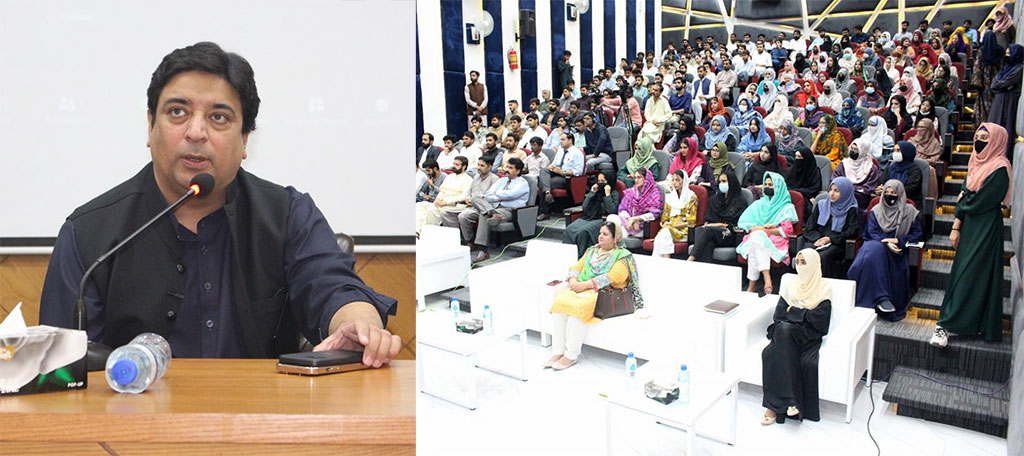 A seminar on "freelancing" was organized by the Seekers Club and Center for Economic Planning and Development of Minhaj University Lahore (MUL). Vice Chancellor MUL Prof. Dr. Sajid Mehmood Shahzad attended the event as a guest of honour.
In his address, the Vice Chancellor MUL said that hard work is essential for success, and students should stand on their own feet through freelancing by benefiting from information technology platforms along with basic education as per the requirements of the present day.
CEO and President of Informist Service Hisham Sarwar said that the present era is the era of digitalization and no country can develop without development in information technology. The purpose of education, he said, should not be to get a job only. Rather our young generation should also get an education to become a job providers through entrepreneurship through information technology. He said that there is a great potential to increase the IT exports from the present 2. 8 billion dollars to $15 billion in a few years, adding thtat this can only be possible if students in public and private sector educational institutions are attracted towards education and specialization in the IT sector.
Former Deputy Director State Bank of Pakistan Dr. Abdul Jalil, addressed online (virtual) from Islamabad. Dr. Abdul Jalil said that 64 per cent of the total population of Pakistan is youth. Unfortunately, 40 per cent of youth are unemployed mainly because they lack skills required by the industry and market. He said that unemployment issue can be addressed by setting up IT institutions that impart training to the youth in IT. The freelancing culture needs to be patronized and promoted, he added.