Islam is a religion of peace and moderation: Dr Hussain Mohi-ud-Din Qadri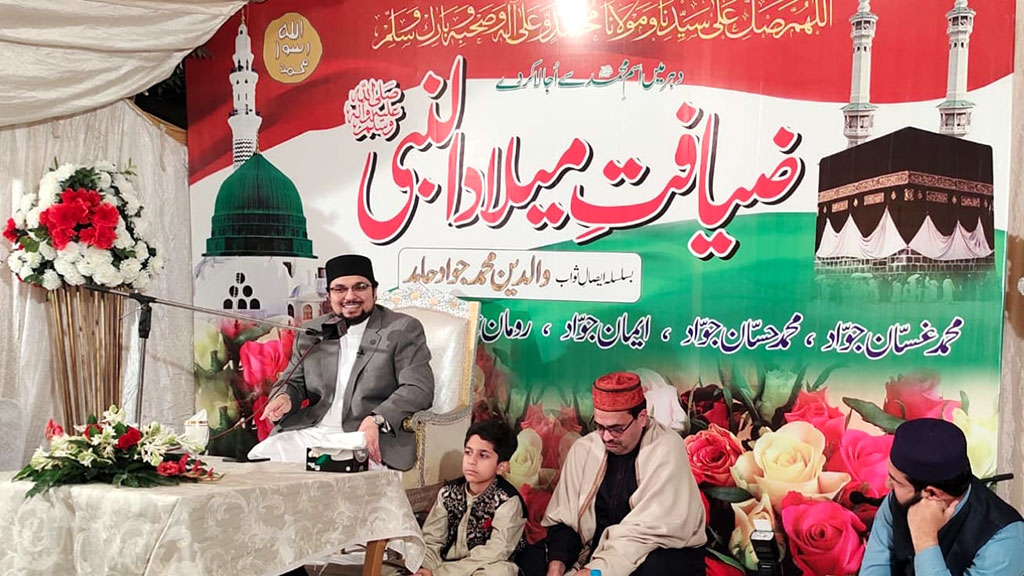 President MQI Prof Dr Hussain Mohi-ud-Din Qadri has said that Islam is a religion of peace, love, and harmony. He said that tolerance, respect, moderation, and respect for humanity are essential teachings of Islam. He said that the Holy Prophet (PBUH) urged his followers to do good and spread goodness. He said that if all of us follow the 'Seera' of our beloved Prophet (PBUH) in letter and spirit, our lives would become easier.
Dr Hussain Mohi-ud-Din Qadri made these remarks while addressing a Milad gathering at the residence of senior MQI leader Jawwad Hamid. Those who attended the ceremony included MQI Secretary General Khurram Nawaz Gandapur, Brig. (r ) Iqbal Ahmad Khan, Raja Zahid Mahmood, Syed Altaf Hussain Gilani, Noorullah Siddiqui, Sufi Maqsood, Dr Ali Waqar, Engineer Saleem, Dr Mumtaz-ul-Hassan Barvi, Ain-ul-Haq Baghdadi, Ahsan Irshad, Mazhar Mahmood Alvi, Abdur Rehman Malik, Dr Ayub Baig, Nasir Iqbal Advocate, Dr Zafar Ali Naz among other MQI leaders, representatives and workers.
The proceedings of the event got underway with the recitation of the Holy Quran by Qari Syed Khalid Hameed Kazmi. Al-Haj Akhtar Qureshi, Muhammad Afzal Noshahi, Sarwar Hussain Naqashbandi, Zaheer Bilali, Hafiz Khurram Shahzad, Hamza Noshahi, and Muhammad Jawwad had the privilege to recite Naat in the honour of the beloved Prophet (PBUH).
Tasneem Ahmad Sabri conducted the ceremony in his characteristic style. Jawwad Hamid, the host of the ceremony, thanked all the guests for sparing time to attend the ceremony.