No dream of a peaceful world without delivering rights: Shaykh-ul-Islam Dr Muhammad Tahir-ul-Qadri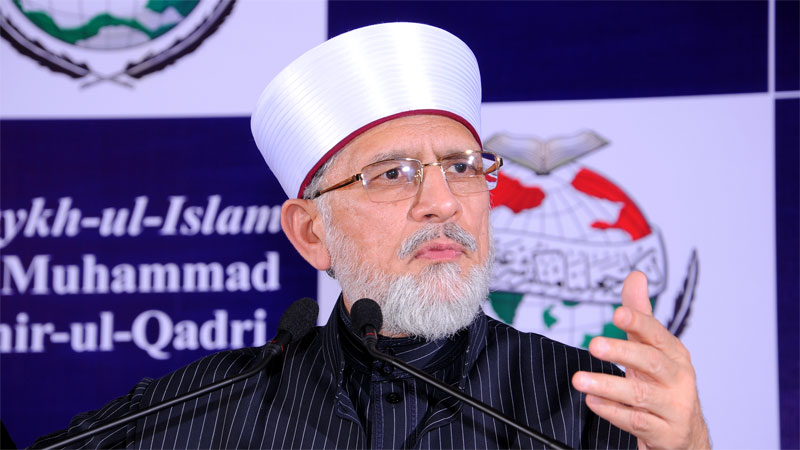 MQI founding-leader Shaykh-ul-Islam Dr Muhammad Tahir-ul-Qadri has said that Islam not only presented a comprehensive charter of human rights fourteen centuries ago but also implemented them in the State of Madina. He said that the Islamic teachings revolve around the dignity of mankind, adding that the Madina Pact is a proud example of this commitment.
Dr. Tahir-ul-Qadri made these remarks in his message on World Human Rights Day. He said that Islam has condemned the exploitation and violence in all their forms and manifestations and ordained its followers to respect the teachings and sentiments of the followers of other religions. He said that non-Muslim citizens have the same set of rights as Muslims have in an Islamic state, adding that the protection of their places of worship is the responsibility of the state.
Shaykh-ul-Islam said that the regions wracked by conflicts and wars owe these monsters to the absence of human rights. He said that the fundamental rights of citizens are violated with abandon and their religious and cultural identity threatened, such a situation paves the way for the emergence of violence, and militancy, which has severe implications for world peace.
Dr. Tahir-ul-Qadri said that the world needs to review its conduct and place the sanctity of human rights at the core of its agenda to achieve sustainable peace and amity. He said that without delivering justice and the rights to the oppressed people, the dream of a peaceful world will remain a pipedream.