Sohail Raza congratulates Christian community on Christmas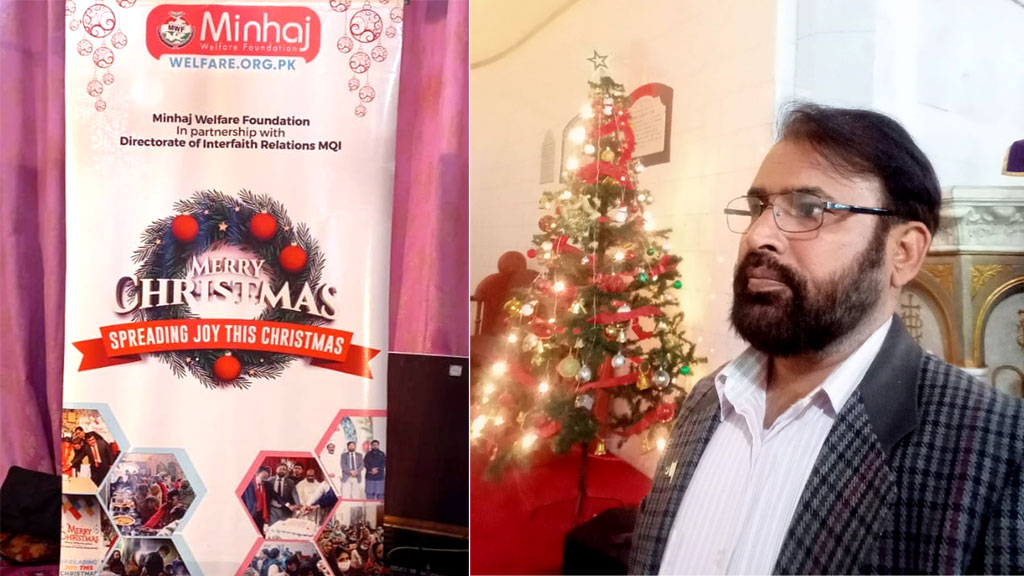 Sohail Ahmad Raza, Director of the MQI's Department of Interfaith Relations, has extended his profound greetings to the Christian community around the world on the auspicious occasion of Christmas.
In his message, he said that the festival of Christmas imparts a lesson of love, brotherhood and tolerance, values that are essential to put any society on the path to progress and prosperity. He said that the birth of Jesus Christ is considered a symbol of peace, harmony and respect for all. He said that Jesus Christ lived his life as a paragon of these values.
Sohail Ahmad Raza commended the contribution and services of the Christian community in the development of Pakistan. He said whether it is defence or education or health, our Christian brothers and sisters have been at the forefront of national service. He said that non-Muslim citizens enjoy equality of rights under the Constitution of Pakistan.
Director Interfaith Relations said that MQI is creating awareness in the world about the rights of non-Muslims in Islamic societies including the need for interfaith dialogue and harmony to establish a better and more peaceful world. He said that respect for entire humanity is the highlight of the struggle of Shaykh-ul-Islam Dr Muhammad Tahir-ul-Qadri over the last four decades. He said that MQI founding leader is working day to promote peace, brotherhood, tolerance and mutual respect in the world. "MQI is a movement of peace and love," he added.