Dr Hassan Mohi-ud-Din Qadri distributes keys of newly constructed houses among flood victims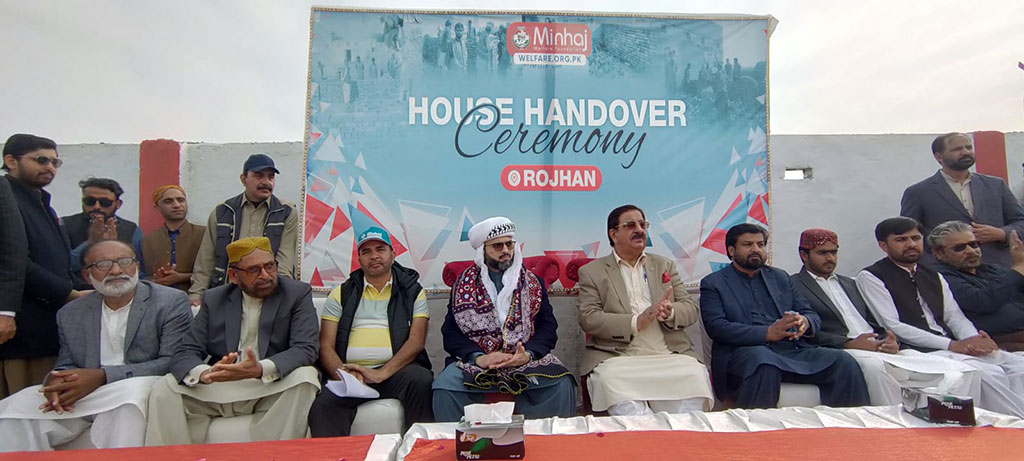 Chairman MQI Supreme Council Dr Hassan Mohi-ud-Din Qadri has said that the Islamic teachings of brotherhood provided strong foundations of self-sufficiency, self-reliance and economic foundations to Islamic state. He said that the Holy Prophet (PBUH) knitted Ansars and Muhjirs in a relationship of brotherhood and protected their economic rights and made them stand up on their feet in the State of Medina.
Dr Hassan Mohi-ud-Din Qadri made these remarks while addressing a ceremony held to distribute the keys of newly constructed houses in Rojhan (South Punjab) under the banner of Minhaj Welfare Foundation. He said that by imparting lessons of brotherhood, the Holy Prophet (PBUH) set up a precedent for the rulers and the affluent sections of society till the Day of Judgment. He (PBUH) established through this example that destitution and poverty could be overcome by the formation of brotherhood.
Chairman Supreme Council said that he was happy that MWF and all forums of MQI provided help to the flood affectees in every possible way, adding that the rehabilitation activities included the construction of houses. He said that with the support of the affluent people, MWF would provide roofs to hundreds of people. He said that becoming a source of support to the people in acute need of help is an exalted act.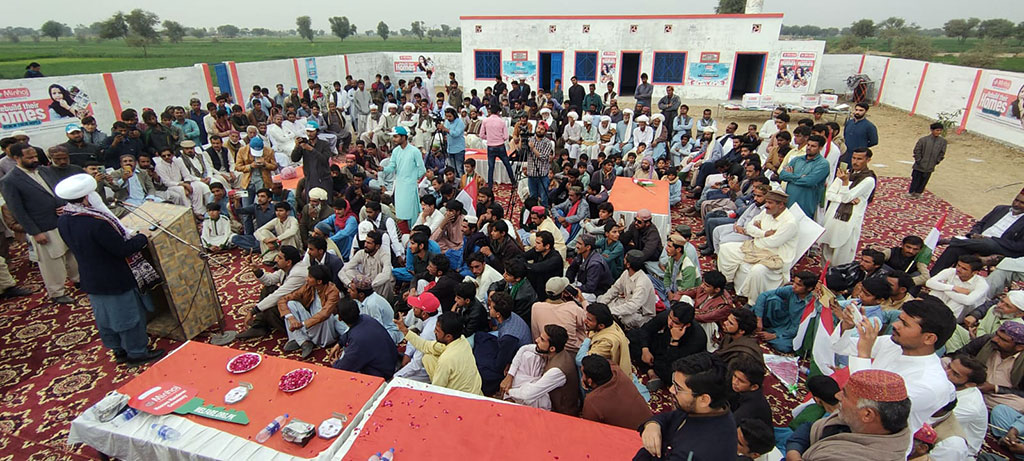 Senior MQI leaders namely Khurram Nawaz Gandapur, Sardar Shakir Mazari, Raja Zahid Mahmood, Noor Ahmad Sahu, Engineer Sanaullah, Rashid Mustafavi, Qazi Faiz-ul-Islam, Mansoor Qasim Awan and other office-holders of MQI attended the ceremony.