EAGERS Online Leadership Camp concludeds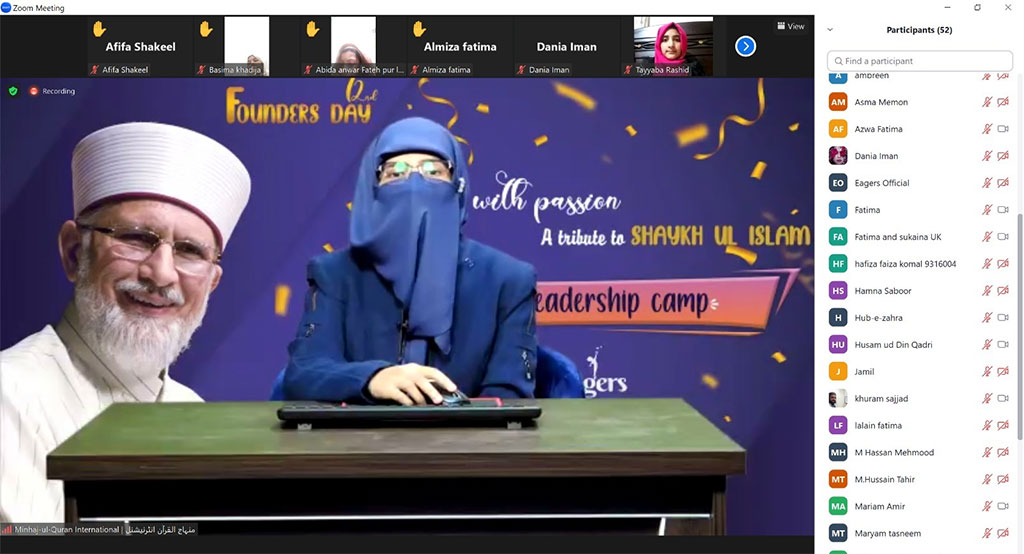 EAGERS Online Leadership Camp has been concluded with its successful outcomes. The main objective of this camp was to educate students with essential leadership skills from the life of Shaykh-ul-Islam Dr. Muhammad Tahir-ul-Qadri.
All the segments were wonderfully delivered by different trainers including Sir Haroon Sani, Sir Zia Ur Rehman Ziluj, Ms. Amina Akram, Ms. Umme Kalsoom, Ms. Sadia Ahmad, and Ms. Ayesha Mushtaq.
On closing day, Respected Ms. Durrah tuz Zahra joined us and delivered a keynote lecture on Serving humanity. Moreover, Eagers stars took an active part in the overall camp and sent great responses towards every segment.