Eagers celebrates Founder's day 2023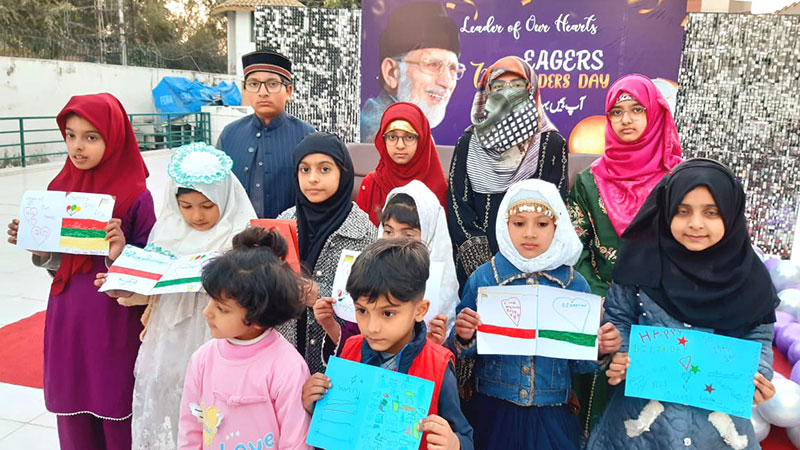 Eagers celebrated Founder's day with special guests, Ms. Durrah-tuz-Zahraa, Ms. Sukayna Hussain Qadri, Ms. Marwa Hussain Qadri, and Hamid Mustafa Qadri. EAGERS stars made cards to show their love for the beloved Shaykh. They were very excited to celebrate the 72nd birthday of Shaykh-ul-Islam Dr. Muhammad Tahir-ul-Qadri. Ms. Durrah-tuz-Zahraa loved all the cards and appreciated their efforts.
In the end, Ms. Durrah-tuz-Zahraa joined Eagers stars for cake cutting ceremony in which some guests and parents were also present. Director Eagers Ms. Umm-e-Kalsoom prayed for the good health and long life of the beloved Shaykh.