MWF starts relief activities for earthquake victims in Turkiye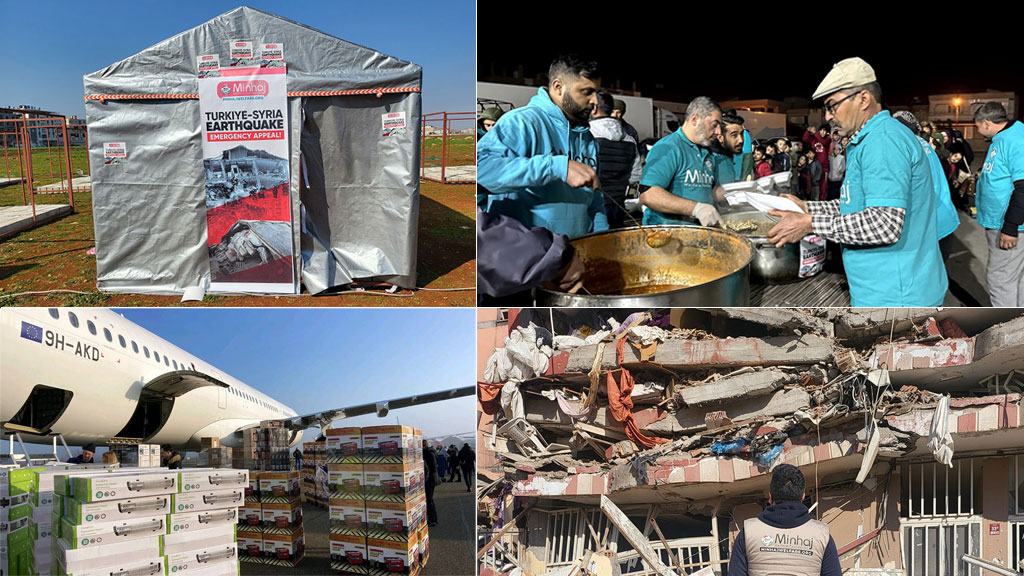 The volunteers of Minhaj Welfare Foundation are taking part in the rescue and relief activities in the earthquake-hit areas of Turkiye. MWF has started the distribution of relief goods such as blankets, tents, dry food, and warm clothing among the earthquake victims.
Expressing his deepest condolences on the loss of precious lives in Turkiye and Syria, MQI Secretary General Khurram Nawaz Gandapur said that Turkiye's earthquake has refreshed the painful memory of the earthquake of 2005 that hit Pakistan. He said that Pakistanis understand the pain and agony of their Turkish and Syrian brothers and sisters as they also experienced the same grief. He said that MWF would extend every possible help to the earthquake victims in Turkiye and Syria.
Khurram Nawaz Gandapur said that MWF is in contact with Turkish welfare organizations such as TIKA and Turkish Red Crescent. He said that the world needs to show solidarity with Turkiye and Syria to help them deal with such a mammoth disaster.